12 Ethical & Eco-friendly Toys & Gifts for Kids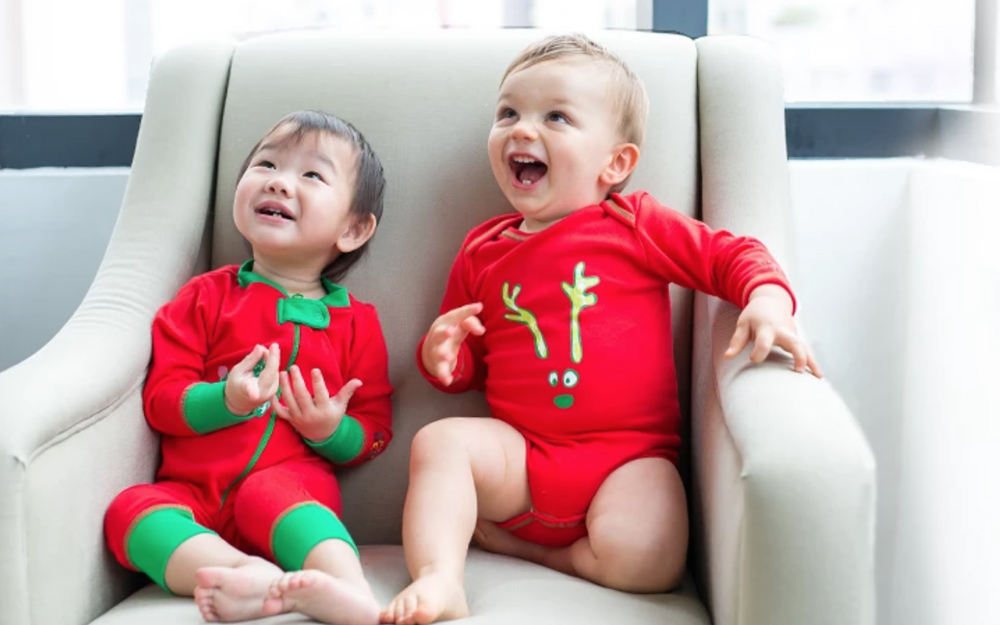 Whether it's your baby niece snuggled up in her new footie pajamas, or your own kids playing for hours with their new block set, kids are absolutely the most fun to buy gifts for! That's why we want to help you find ethical and eco-friendly toys and gifts for the little ones in your life.
As a conscious consumer with a toddler in my house, my focus has shifted from trying to get a high number of cheaply-made toys under the tree, to finding a few quality items that will he will love for years. 
That's why many families are starting to abide by the principle of buying "something you want, something you need, something to wear, something to read."
With that mantra in mind, we've got ethical gift ideas for you for the babies, toddlers, and elementary-aged kids in your life.
Baby
Something You Want - Estella Football Rattle | Baby Hero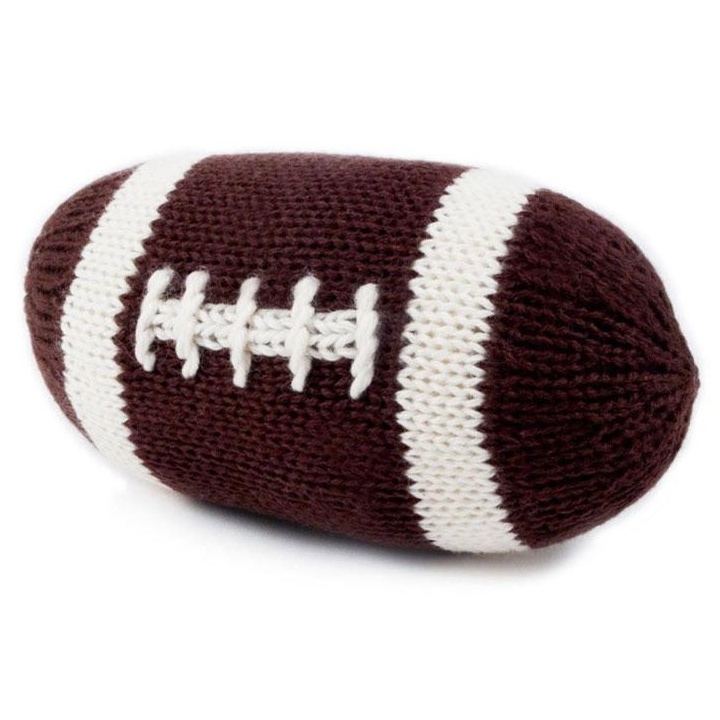 It's hard to know what babies really want, but they always like a good rattle! And this handmade rattle from Baby Hero is made from soft, organic cotton, by artisans receiving a fair wage. To sweeten the deal, every purchase gives back to fund life-saving medical essentials for newborns in need, and Baby Hero offers free shipping worldwide!
Something You Need - Organic "You Make Me Happy" Unbleached Bib | Mini + Meep

Every baby needs a bib, so why not make it adorable? This 100% domestically grown & spun organic unbleached cotton
 bib from Mini + Meep has a cute, nostalgic design. It's ethically grown, sewn, designed, and painted in the USA
, and its purchase provides 3 meals to children in need.
Something to Wear - Baby Long Sleeve Onesie | Boody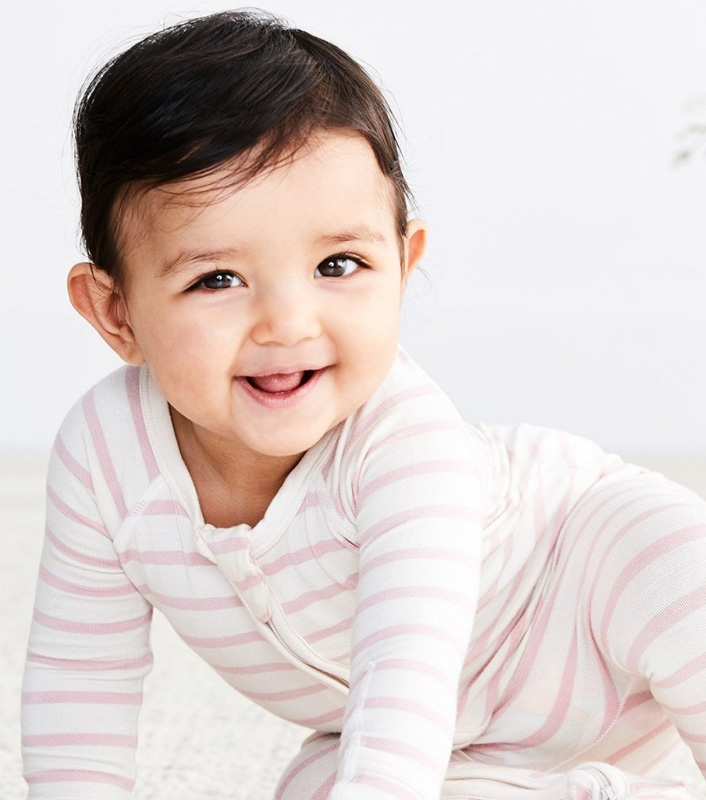 Babies generally live the first few months of their lives in footie pajamas, so make sure they're soft and cozy in these organic bamboo jammies from Boody! Baby will love the feel, and parents will love a few of the other features: fold-over mittens to prevent self-scratches from baby's tiny nails, and a two-way zipper for quick changes and nighttime dressing! 
Something to Read - Where? (Ayn?) | Bubu & Lulu Toys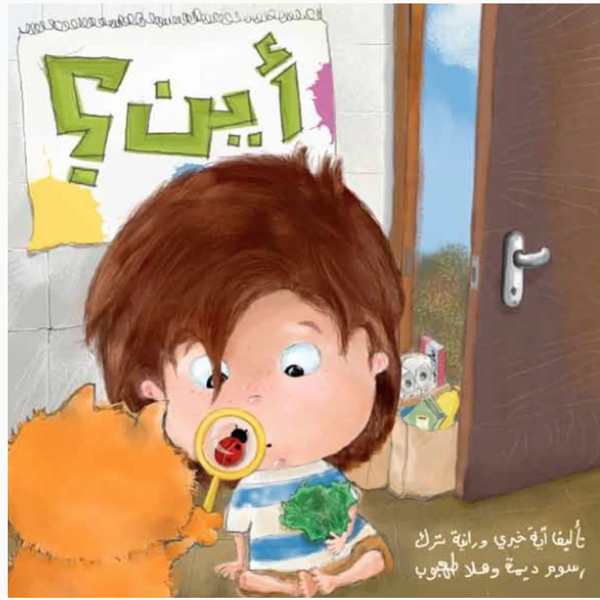 Ok, don't let the Arabic on the cover fool you, this is a wordless book from Bubu & Lulu Toys! The book follows the journey of a ladybug, and you can help your little one lift the flaps to find the ladybug on each page!
Toddler
Something You Want - Mix & Match Blocks | Bubu & Lulu Toys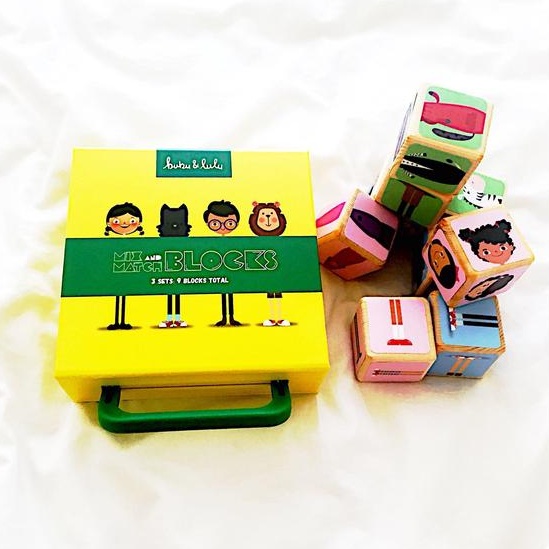 Blocks are a classic, fun, and educational toy that keep kids' attention for record-breaking amounts of time! So if you're in the market, check out these mix-and-match blocks from Bubu & Lulu Toys, designed to engage your kid's imagination and foster creativity! They are ethically-made and help empower & employ disabled refugees in Jordan
Something You Need - Simba Backpack | Global Gifts

Is your kiddo ready to head off to preschool, or to start carrying around their own diaper bag? The adorable Simba backpack may be just what you're looking for! Global Gifts offers unique, handmade, and fair trade gifts that support artisans from all over the world. That knowledge, plus the undeniable cuteness, will bring a smile to your face every time you see this little pack.
Something to Wear - Playground Proof Leggings | Pact Apparel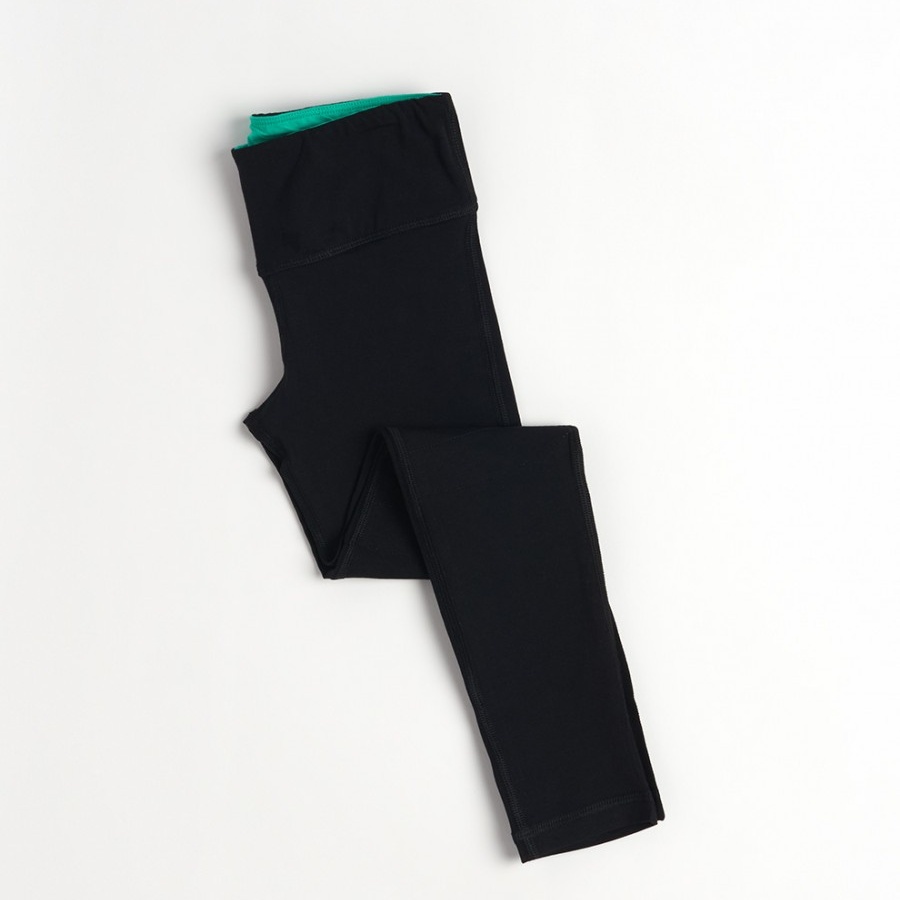 As often as kids fall, scrape their knees, and tear their pants, we need some toddler bottoms that are a little more durable. Enter the playground proof leggings from Pact Apparel—they are two-layered, so if one layer of fabric gets ripped, you've still got perfectly functional pants (that are maybe even a little cuter)! Plus they're made with organic cotton that's friendly to the environment and to the workers who make them.
Something to Read - Avocado Toast Alphabet Board Book | Uncommon Goods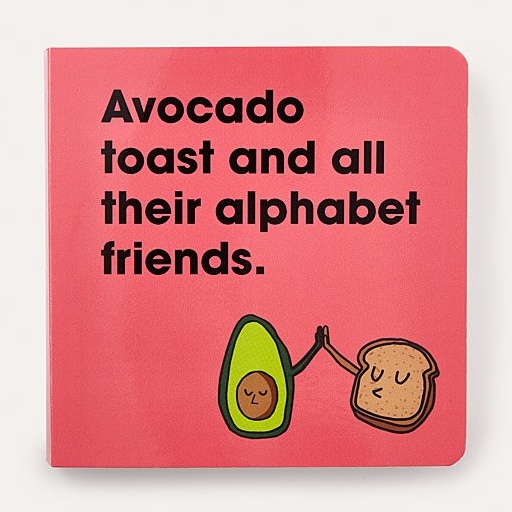 It's 2019, isn't "A is for apple" a little played out? This board book from Uncommon Goods will help your little ones stay woke by teaching them that V is for Vegan and Y is for Yoga. And Uncommon Goods is helping us all stay woke by making sure they only sell goods and gifts that are sustainably-made and eco-friendly. 
Elementary
Something You Want - Jinta Fair Trade Football | Baby Hero



Got a little soccer fan in your house? The fair trade certified Jinta football from Baby Hero is the perfect gift option! Not only are you looking at a great-quality soccer ball, but you're getting a toy that actually gives back other kids. Purchase of this soccer ball helps fund preschool programs, health care for families, and microcredit programs to help people in developing countries set up their own enterprises.  
Something You Need - Artist Series Socks | Pals Socks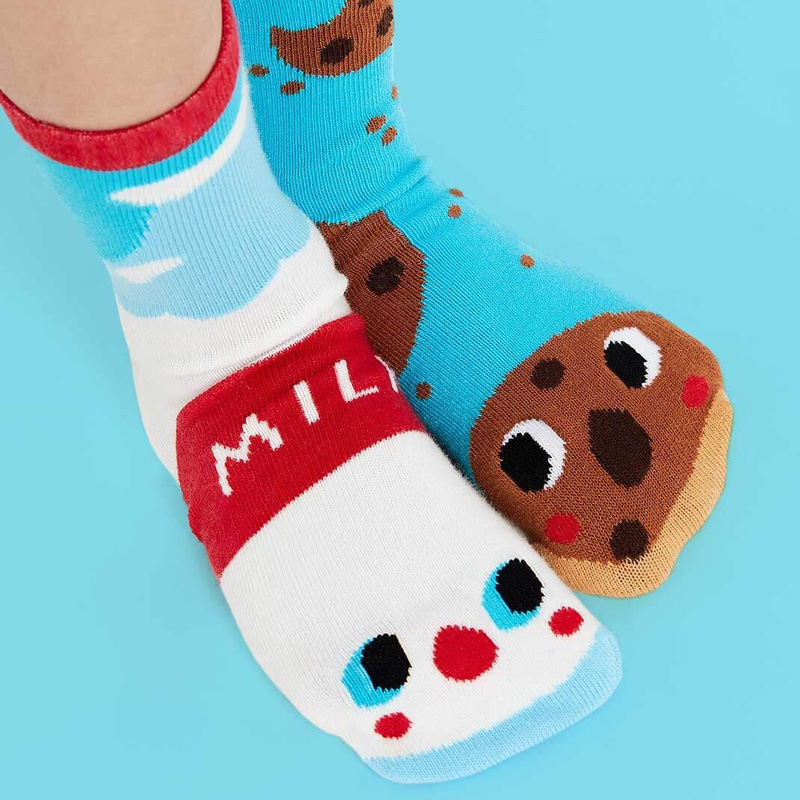 Just because your kid needs a few new pairs of socks doesn't mean they have to be a boring present! Pals Socks offers cute and playful mismatched socks. Their mission is to teach kids the value of inclusivity and acceptance—even if we don't match, we can still be pals! So get your kid a few pairs of ethically-made, cute socks that give back to other kids!
Something to Wear - Jersey Crew Raglan | mini mioche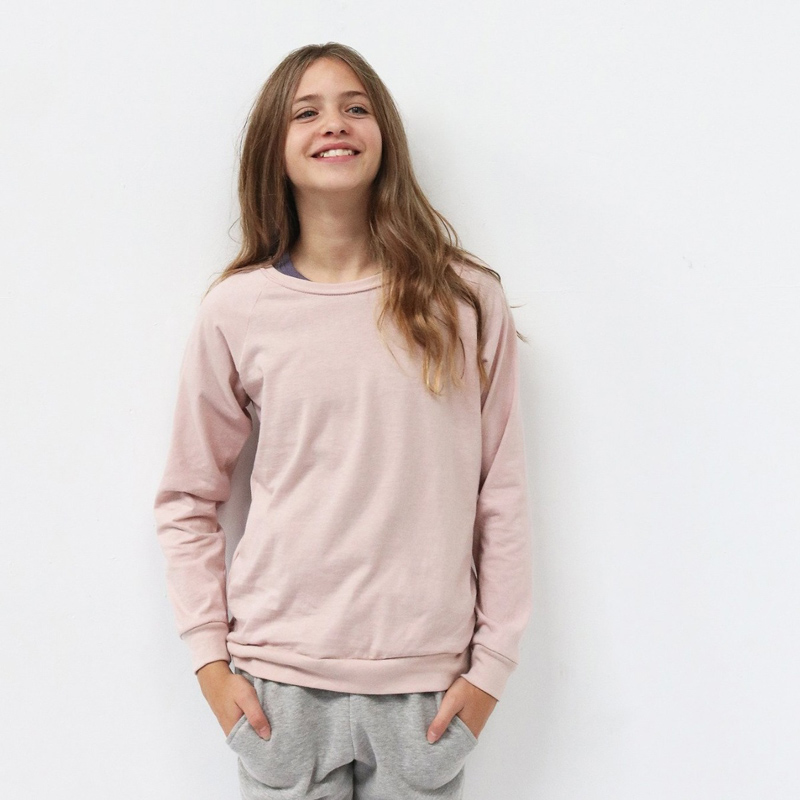 Plain and simple, comfy and cute. If your little one needs a few new basic wardrobe additions, this raglan shirt from mini mioche is a great place to start. mini mioche uses organic fabrics, low-impact dyes, and recycled packaging, with the ultimate goal of leaving the planet a little better for our little ones.
Something to Read - Helping People & Communities Box | For Purpose Kids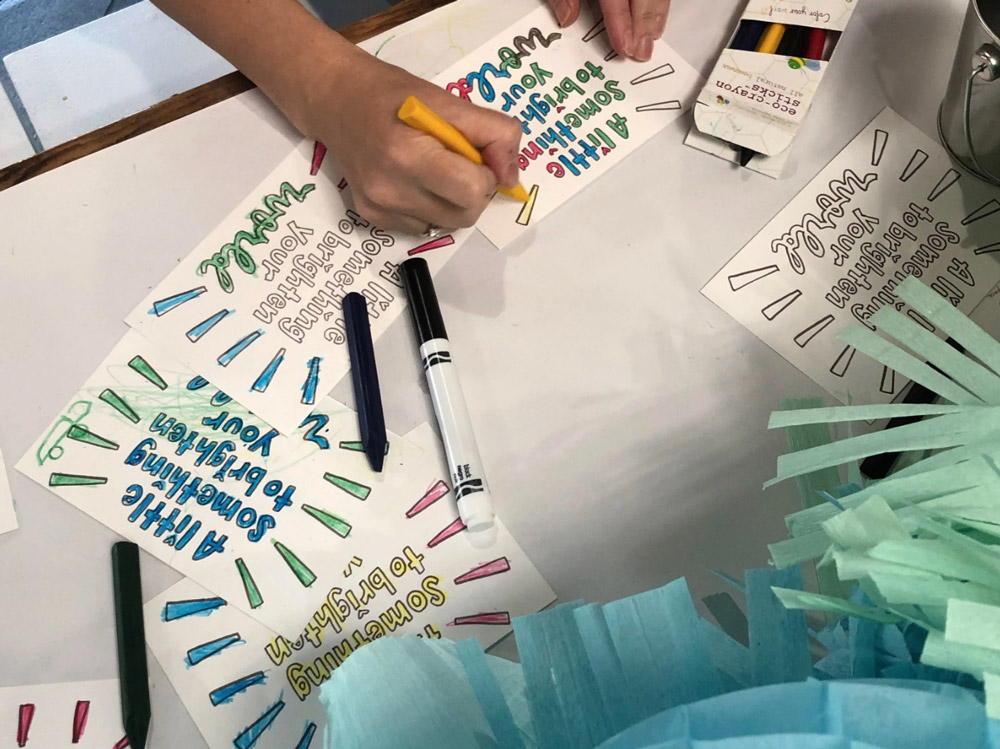 For Purpose Kids offers not just a book, but a whole toolkit that teaches kids about doing good for people & communities! This toolkit contains the book Uncle Willie and the Soup Kitchen, which introduces children to the concepts of hunger and homelessness and how we can make a difference. To help drive these lessons home, this kit also contains an activity guide, a "giving bag," a "color me kind" t-shirt, and an inflatable globe ball they can play with!
Erin King
DoneGood Contributor
Writer, editor, and all-around language enthusiast who uses her love of words to help others.

Website<
---