2018 Good Gifts (That Do Good) Report
Each holiday season, Americans spend over $1 trillion shopping for gifts. That's more than twice the amount of money received by all U.S. charities in an entire year! 
Meanwhile, a rapidly growing number of consumers are choosing to use this purchasing power to support brands that do good for people and the planet. Neilsen estimates that 2 out of 3 consumers are now even willing to pay more for products that are natural, non-toxic, and created using ethical, eco-friendly business practices.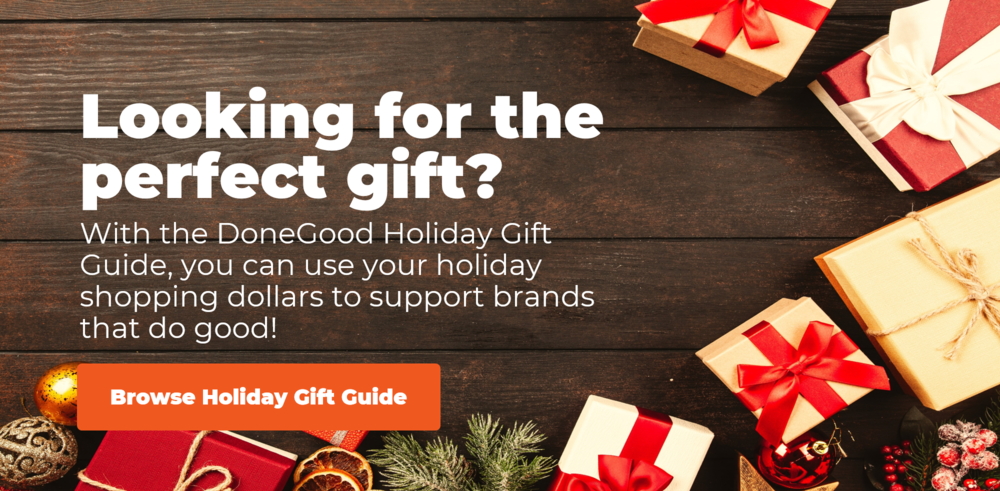 We created the DoneGood Shop, browser plugin, and mobile app to make it quick, easy, and affordable to discover brands that you can feel good about supporting. Recently, we analyzed over a quarter-million points of data across thousands of products from over 300 leading socially responsible brands serving customers in the U.S. in order to determine what conscious consumers are purchasing most this holiday season.
.
.
.
Top-Selling Gifts of 2018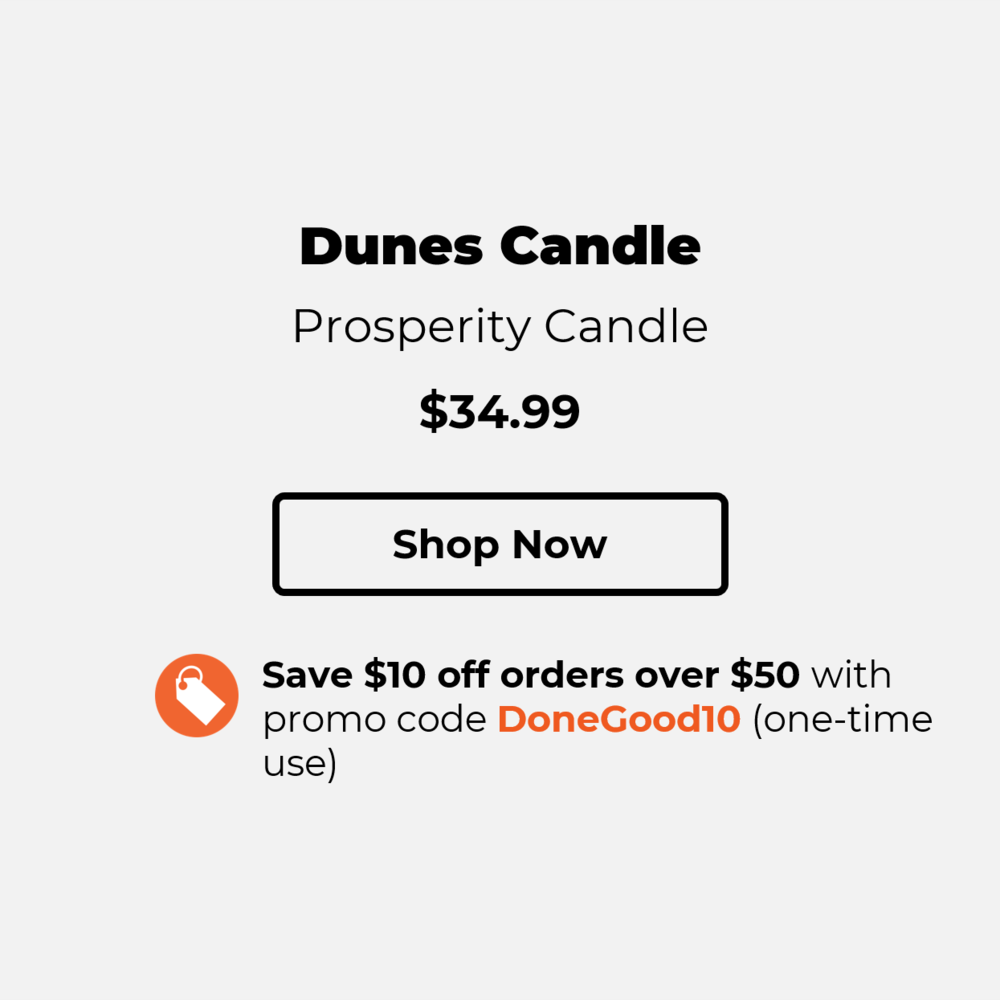 Non-toxic, USA-made candles that support refugees
Celebration Candles
Prosperity Candle
$12.00
Save 15% off your first order
We all know that burning fossil fuels pollutes the air. Many candles people burn in their homes contain toxic chemicals that pollute their family's air too! Prosperity Candle produces 100% non-toxic, soy-based candles, made in Massachusetts by refugees who have escaped war-ravaged countries.
---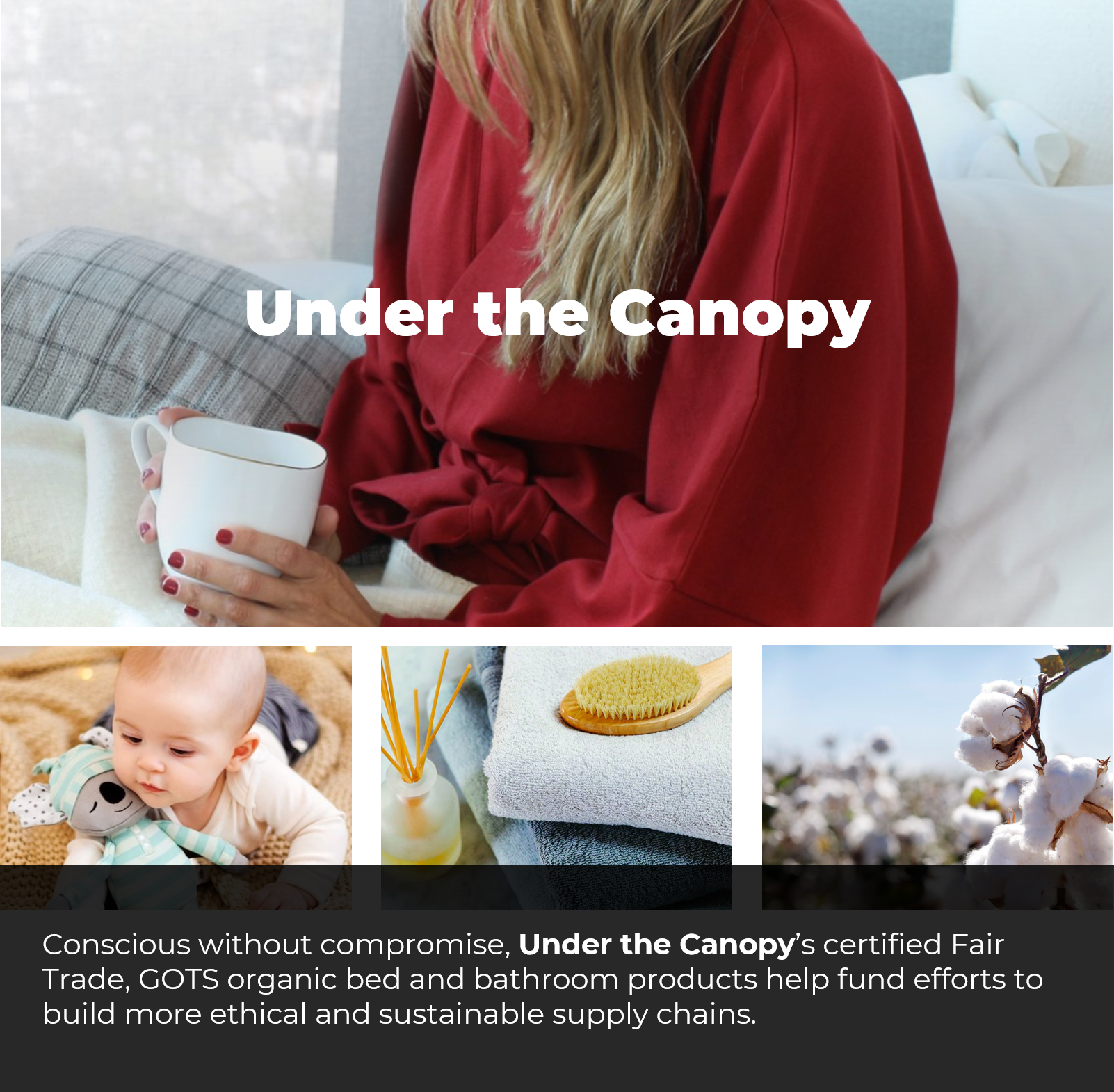 Bed sheets free of typical toxins
Organic Cotton Percale Sheet Set
Under the Canopy
$39.99
Save $25 off purchases over $100
Virtually all bed sheets made of polyester and cotton blends, along with any sheets permanent press or wrinkle-free, most likely contain formaldehyde, along with an alphabet soup of other chemicals. Under the Canopy's sheets are GOTS certified to be 100% organic, non-toxic, and ethically-made.
---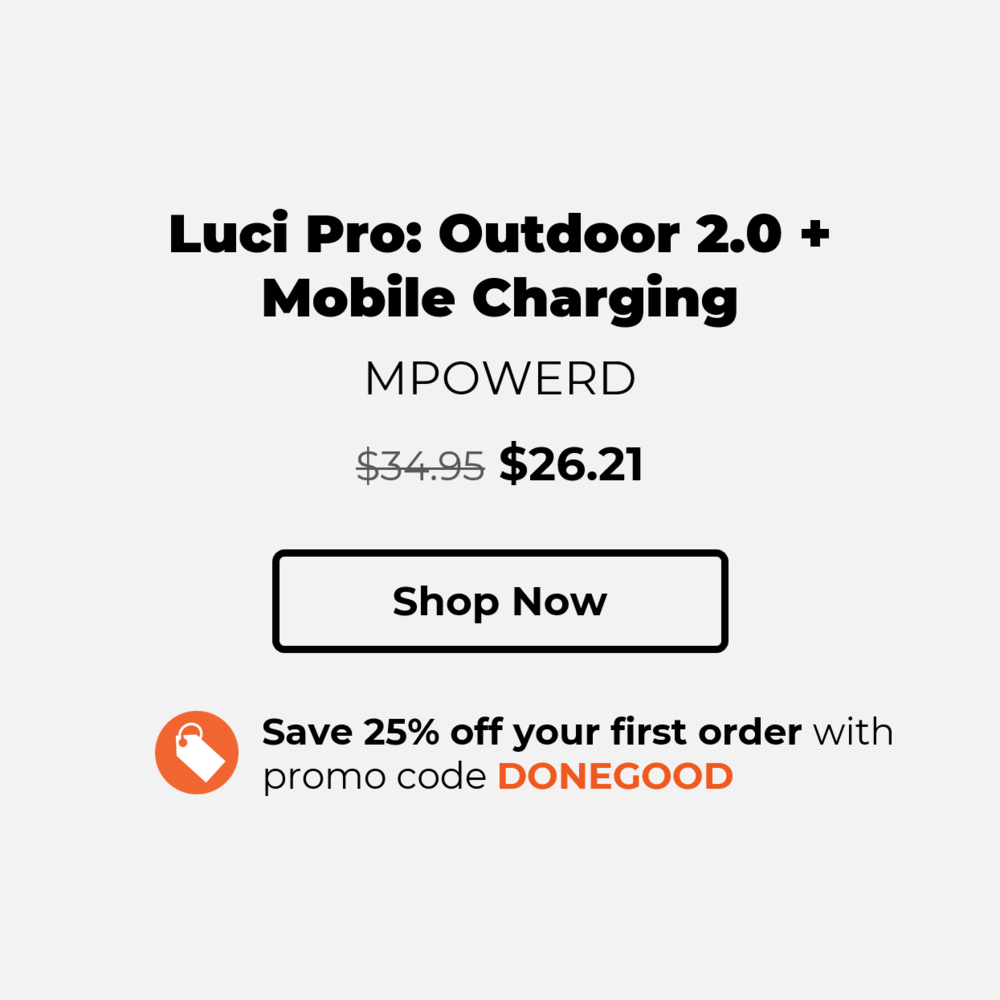 Inflatable, waterproof, solar-powered lights (with phone charger)
Luci Pro Outdoor 2.0
MPOWERD
$34.95
Save 25% off your first purchase
The solar-powered Luci Pro Outdoor 2.0 is a great gift for campers as it's inflatable, lightweight, and includes a USB outlet so you can charge your phone with the power of the sun. MPOWERD's colorful lights are also popular for decoration inside the home and in the backyard.
---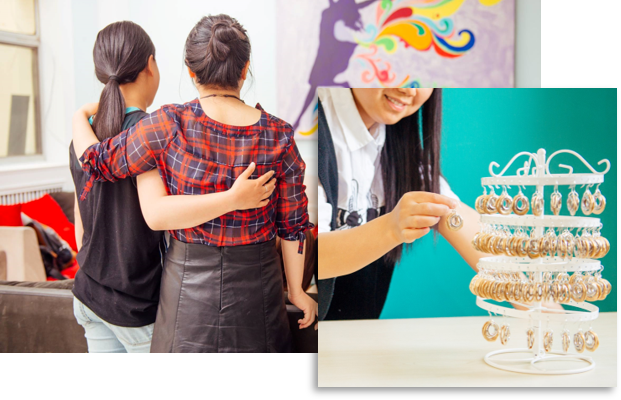 Earrings that help women escape sex trafficking
Ashton Druzy Stud Earrings
Starfish Project
$24.95
Save 20% off your first order
The Starfish Project is a jewelry company that helps women escape sex-trafficking in Asia and empowers them with good-paying jobs, as well as skills training so they can soon move on to professional careers. Purchases of Starfish Project jewelry fund non-profit efforts that help thousands of more women free themselves from the sex trade.  
---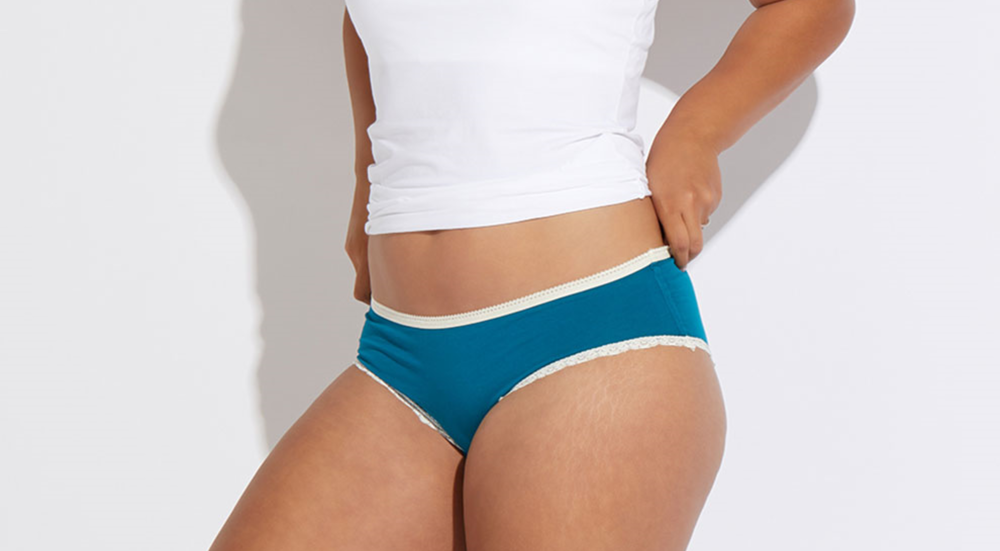 Sustainable and eco-friendly underwear
Cheeky Hipster
PACT Apparel
$12.00 (3-pack $27.00)
PACT's men's and women's apparel is made with GOTS Certified organic cotton in a fair-trade certified factory.
---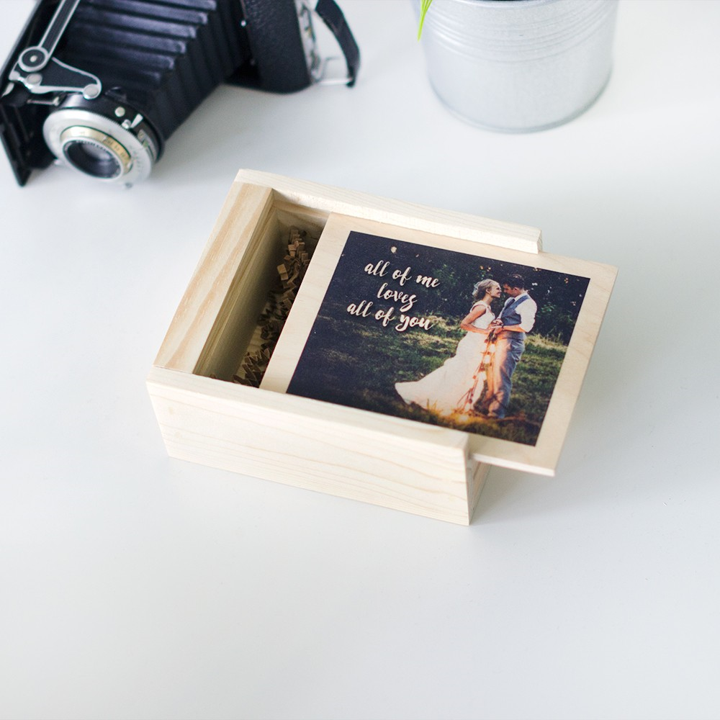 Sustainable wood ornament featuring your photo
Circle Wood Ornament Set
Woodsnap
$30.00 for set of four
Upload any photo and Woodsnap turns it into a print on a wooden Christmas ornament, keepsake box, wine box, standard wood print, or other wood products. All items are Forest Stewardship Council certified for sustainable wood production and purchases help fund the work of American Forests, the nation's oldest non-profit conservation organization. 
---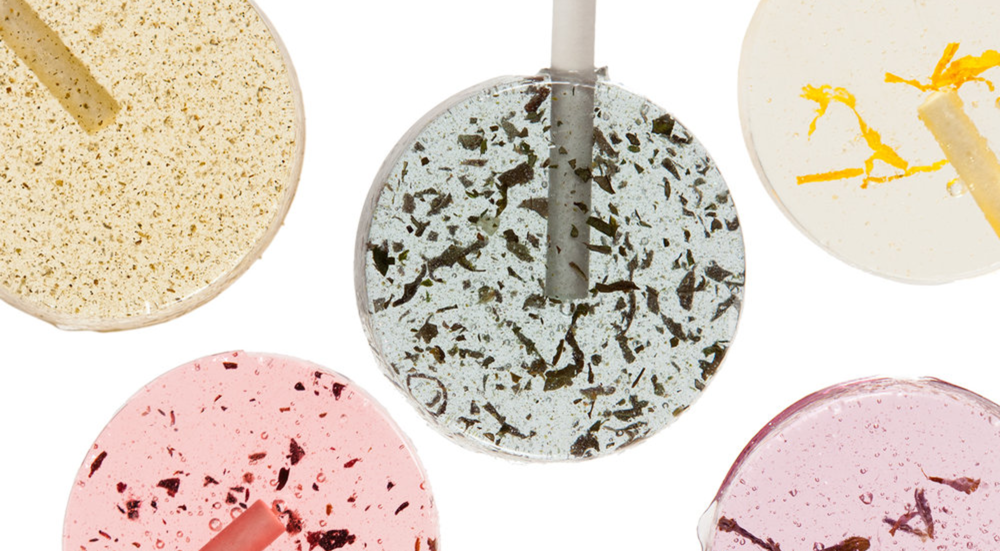 Organic lollipops with sticks that turn into flowers
Seed-Bearing Lollipop Bundle
Amborella Organics
$27.00
Amborella Organic's confections allow people to eat organic lollipops flavored with edible flowers and spices—then plant the biodegradable stick, water it, and grow the same edible flower or spice that flavored their sucker. 
---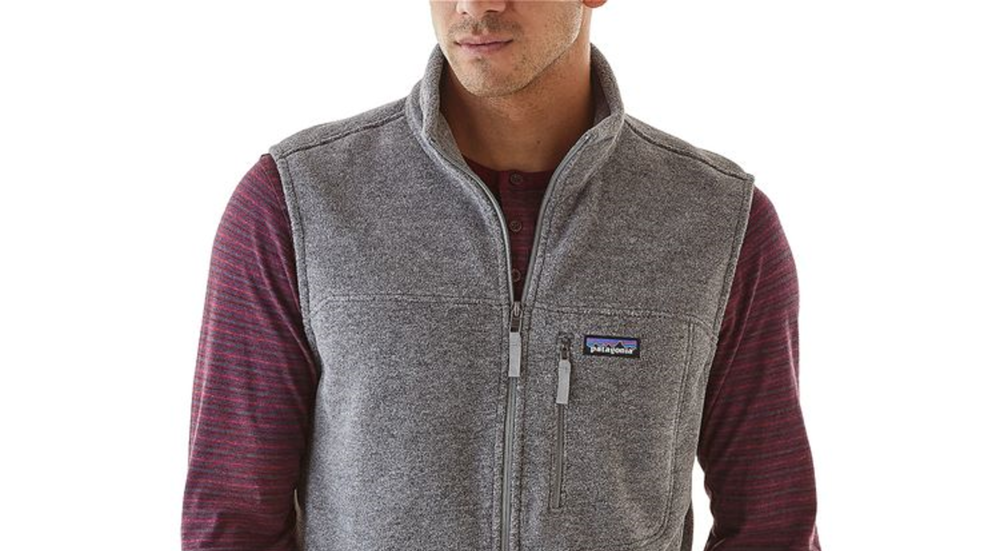 Classic vest revolutionizing supply chains and funding activism
Better Sweater ¼ Zip Fleece
Patagonia
$79.00
The Better Sweater Vest is produced in an independently certified fair trade factory with 100% recycled materials. Patagonia is one of the few household-name brands that invests resources to have its supply chain independently inspected to protect from the use of child and trafficked labor, and is now spending significant resources publicly lobbying for stronger environmental protection policies.
---
Kids activities that teach kids about their power to make an impact
Kids Do Good Toolkit Quarterly Subscription
For Purpose Kids
$39.99
Save 20% off your first order
For Purpose Kids' toolkits inspire kids about their power to do good in the world with books, games, activities, and other stuff designed for kids aged 5-10 years old. Subscriptions send a new toolkit every three months, each with a theme like Kindness, Helping People and Communities, Helping Animals, and Protecting Our Environment.
---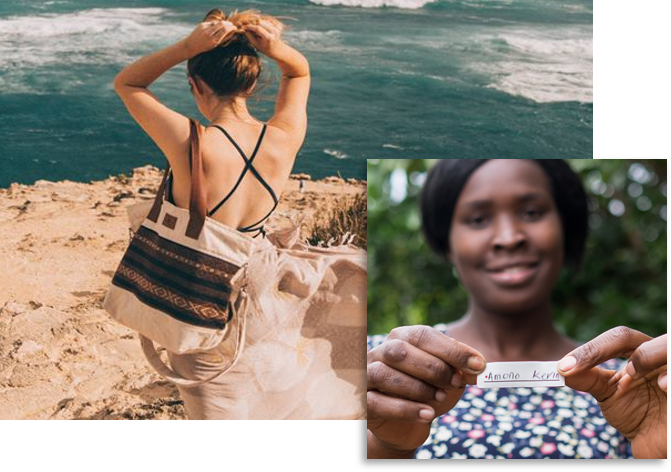 Stuffed animal that alleviates poverty
Fox Stuffed Animal
Krochet Kids
$35.00
Save 25% off your first purchase
Krochet Kids is a non-profit that pays workers in Uganda and Peru ten times the average regional wage and invests in community development programs. The Fox stuffed animal, like every item from Krochet Kids, is hand-signed in ink by the person who made it.  
---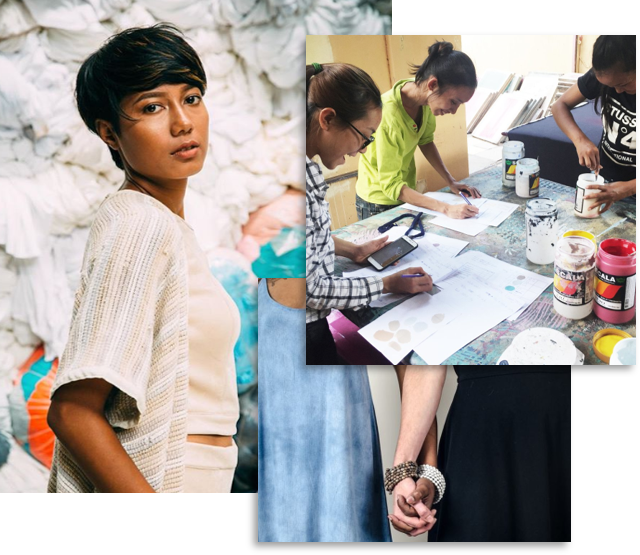 Sunglasses that remove trash from the ocean
The Current Sunglasses
Norton Point
$129.00
Save 20% off your first purchase
Norton Point sunglasses are made with reclaimed ocean plastic. Every purchase also funds ocean clean-up efforts, with Norton Point committing to fund the removal of a pound of ocean plastic for every pair of shades they sell.
---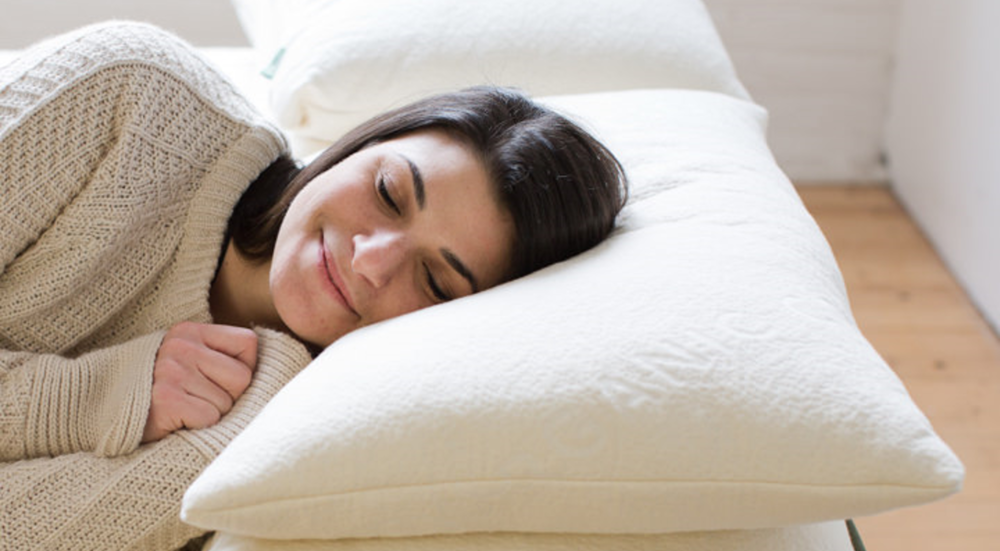 Toxin-free vegan pillow
Avocado Green Pillow
Avocado Mattress
$79.00
Non-toxic, vegan, Greengold Certified pillow made in the U.S.A. with a certified organic cotton cover stuffed with natural latex and Kapok filling.  
---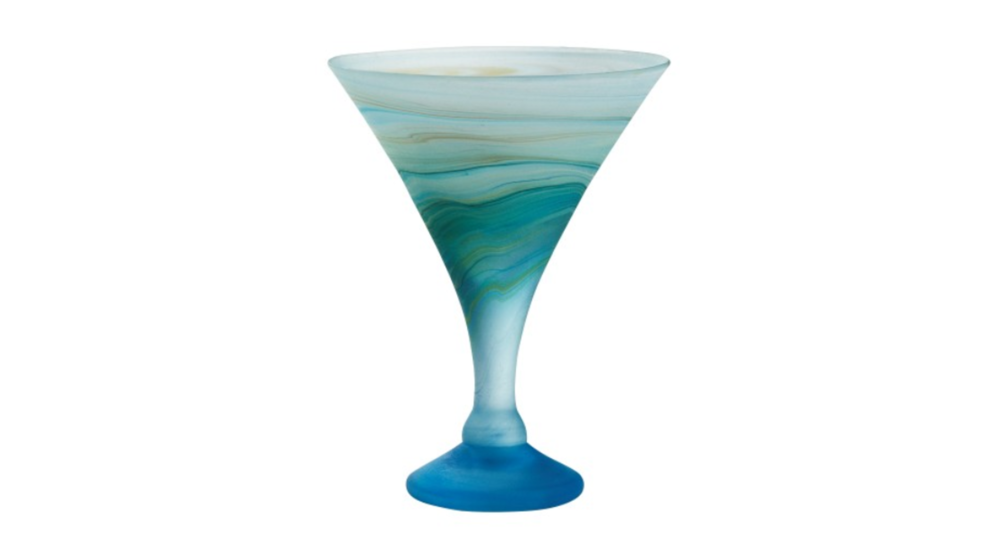 Martini glasses that empower West Bank communities
Icy Whirlpool Cocktail Glass
Ten Thousand Villages
$39.99
Save $20 off purchases over $100
A fair trade pioneer, Ten Thousand Villages was founded in 1946 by a woman named Edna who sold textiles from the trunk of her car. This unique glassware is created by artisans in the West Bank by collecting bottles from local businesses, melting them down, and using traditional glassblowing techniques.
---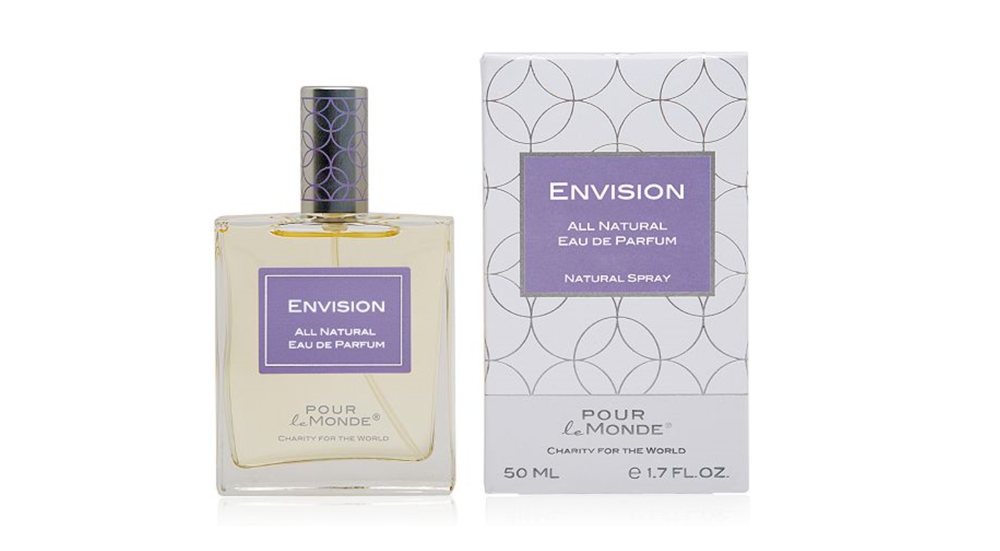 Non-toxic perfume made in the USA
Envision All Natural Perfume
Pour le Monde
$82.00
Save 20% off any bottle
Envision perfume, like all of Pour le Monde's natural fragrances, are certified vegan and cruelty free, non-toxic, and made in the USA.
---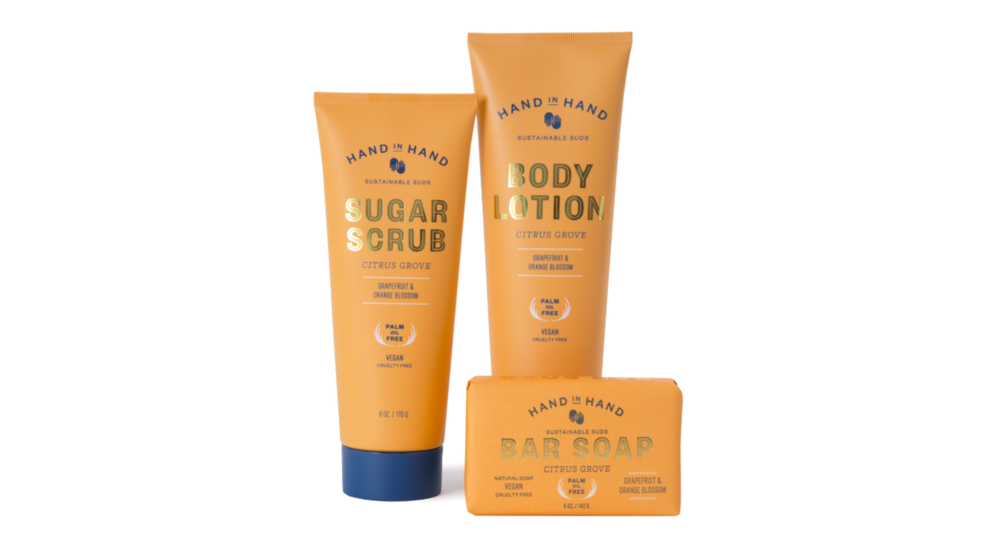 Skin care that provides soap and clean water to those in need
Skin Essentials Set
Hand in Hand Soap
$40.00
Save 20% off your first purchase
Soap, exfoliating scrub, and lotion set made from all-natural ingredients and free of palm oil.  Every purchase provides three bars of soap and three months of water for a child in Haiti.
---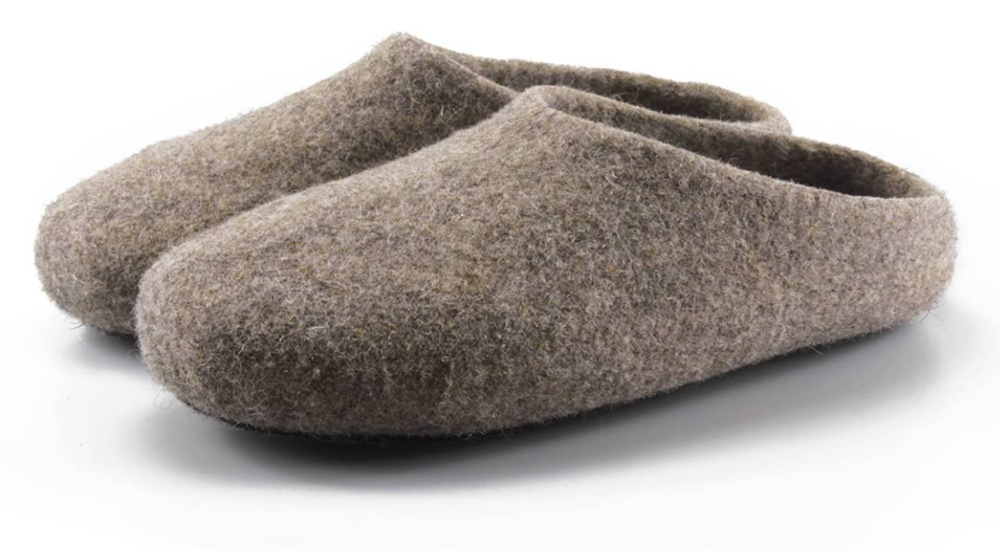 Slippers that create economic opportunity for women
Kyrgies Classics Low-Back House Shoes
Kyrgies
$49.00
Save $10 off your purchase
Kyrgies are made by artisan women paid a living wage in woman-run collectives in Kyrgyzstan. Traditional hand-made techniques are low-impact, using water, wool, and 100% natural soap and no toxic chemicals.
---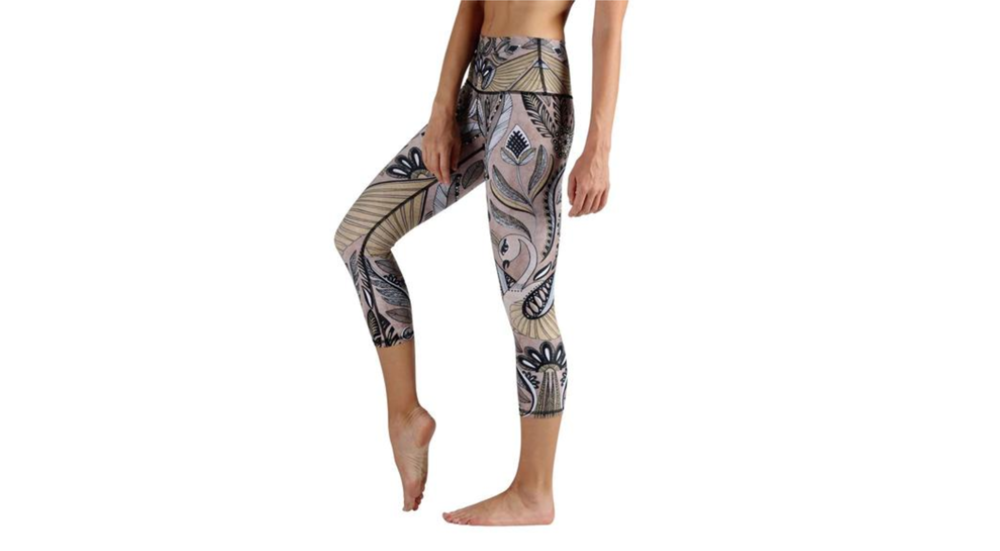 Yoga pants made from recycled material
Desert Goddess Yoga Pants
Yoga Democracy
$70.00
Save $20 off your first purchase
High performance yoga pants made in the U.S.A. out of recycled plastic bottles, toxin-free/bleed-free/fade-free dyes, and with processes that use less water than most similar product production.
---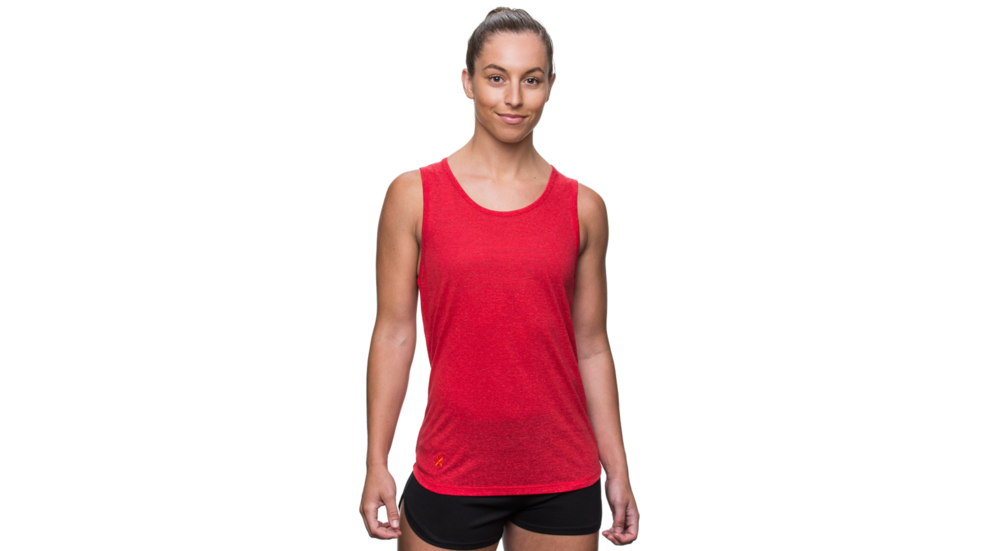 Women's yoga top that performs like poly-blends but is compostable
Ecolite Yoga Sleeveless Tee
Kusaga Athletic
$45.00
Save 20% off your first purchase
Kusaga Athletic invents its own fabrics, developing material that's as breathable and high-performing as advanced athletic gear companies', but that is plant-based, biodegradable, compostable, and uses 1% of the water used to make the average cotton t-shirt.
---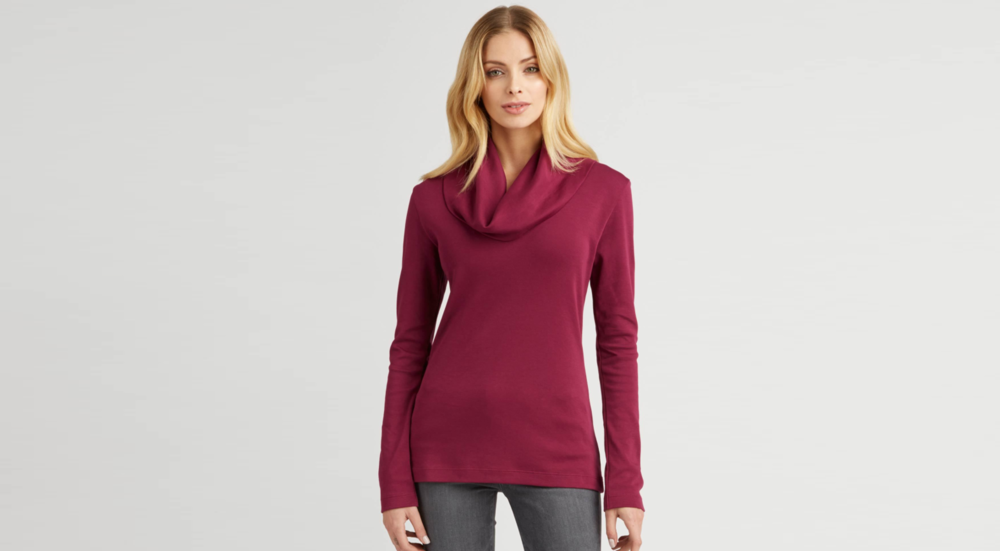 Fair Trade organic top
Cowl Neck Pullover
Indigenous
$98.00
Save 20% off your purchase
Made with organic cotton, low-impact dyes by workers earning living wages by Indigenous, a pioneer in the ethical fashion movement for over 20 years and one of the very first Certified B Corps.
---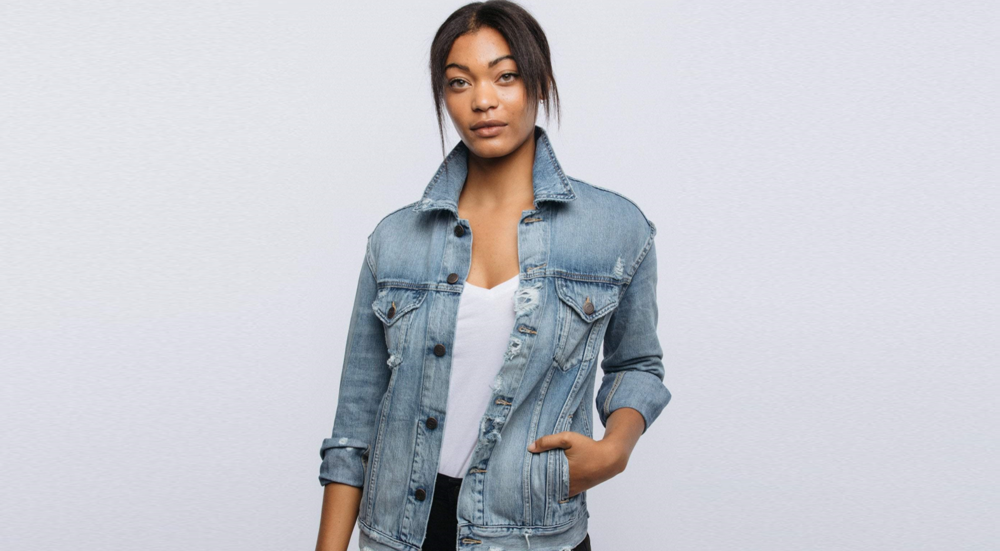 Women's jean jacket that empowers women
Save $20 off purchases over $100
Handmade by women in Mexico earning a living wage. ABLE's mission is to end generational poverty by providing pathways out of poverty for women in Ethiopia, Peru, Mexico, and in its hometown of Nashville, TN.
---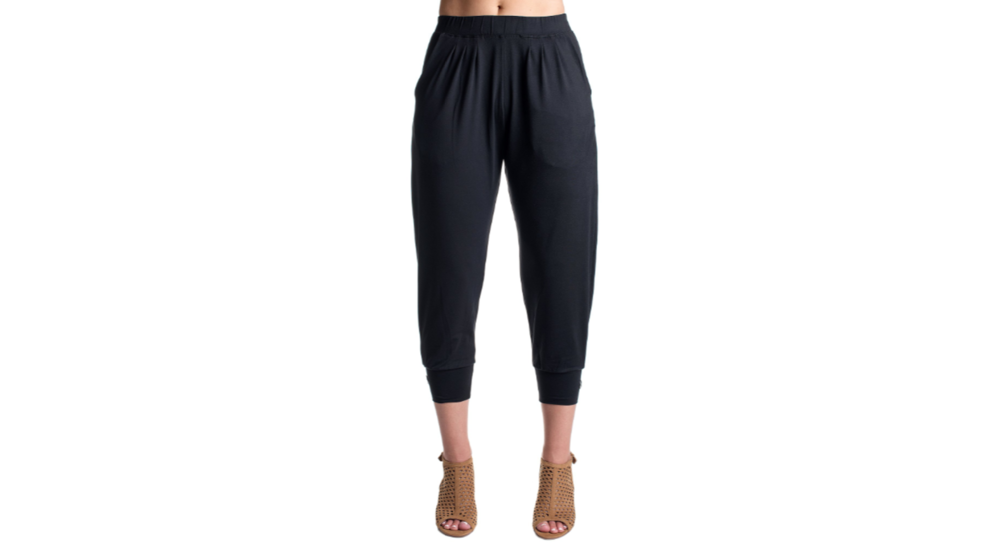 Casual women's pants that fight slavery
Light Weight Crop
Tillage Clothing
$110.00
Save 20% off your purchase
Made in the USA with low impact production, every purchase from Tillage Clothing funds organizations fighting human trafficking.
---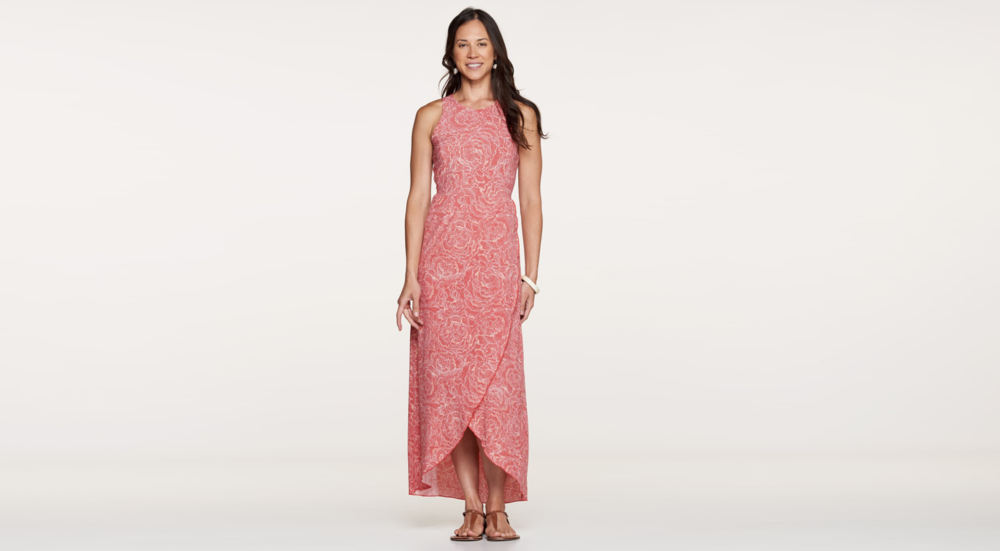 Eco-friendly dress shipped in reusable packaging
Sunkissed Maxi Dress
Toad & Co.
$95.00
Created with eco-friendly processes and shipped in reusable packaging. Toad & Co. also works with Renewal Workshop to take soiled or returned items that most apparel brands would have to trash to put them in super-sustainable military-grade washing machines, refurbish them, and give them new life instead of send them to the landfill.
---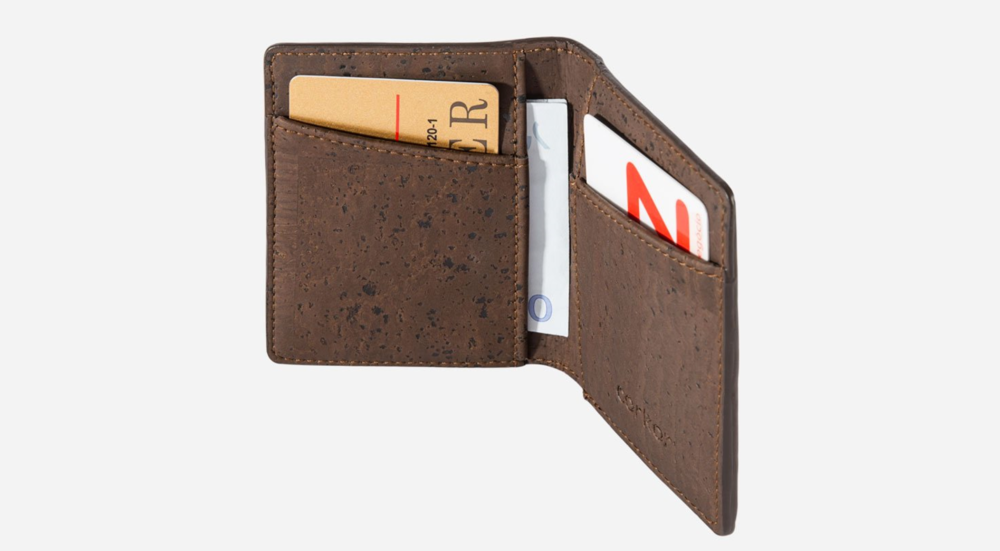 Vegan wallet made of cork
Minimalist Wallet
Corkor
$29.50
Save 20% off purchases over $100
Produced with sustainably-sourced cork, not leather, so it not only has a lower carbon footprint but it's also water repellent and scratch and stain resistant. Artisan-made in Portugal.
---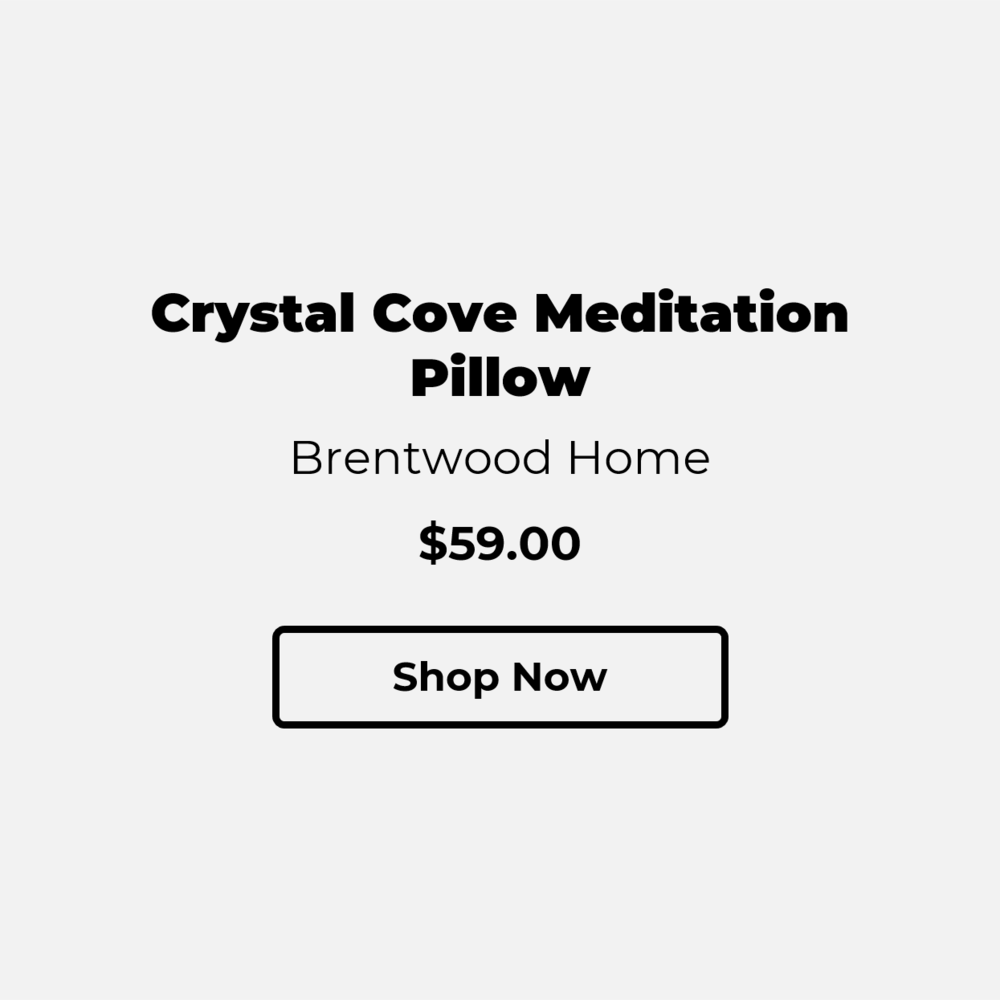 Ultra-soft, non-toxic pet bed
Griffith Pet Bed
Brentwood Home
$95.00
Save $175 off all mattresses
Like all of Brentwood Home's products, their pet beds are Made in the USA, free of ozone-depleting foams and other toxic materials, so they're safe to sleep (and chew) on.
---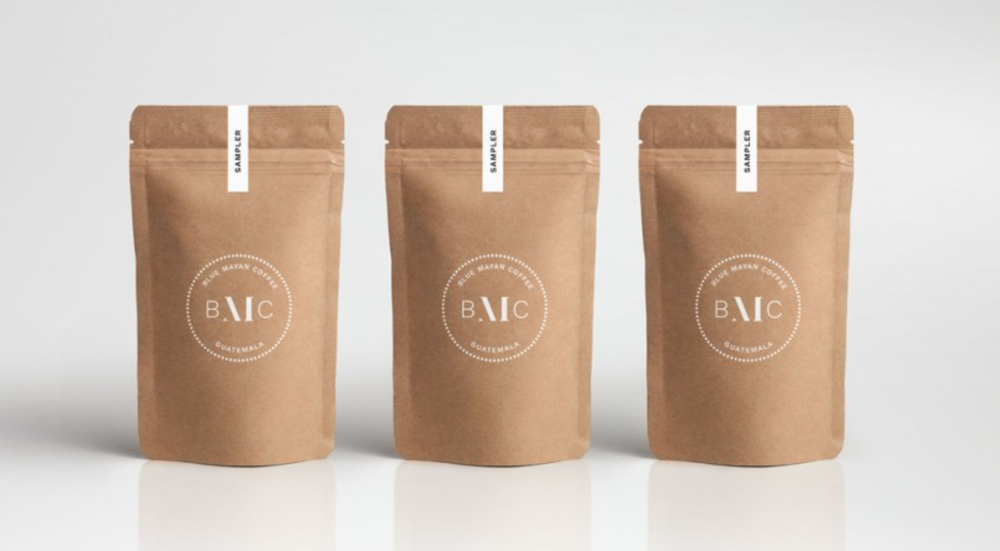 Sustainably-harvested coffee that supports communities
All-Flavor Sampler Set
Blue Mayan coffee
$22.00 for three 4 oz. bags
Save 15% off your purchase
Farm to cup, sustainably harvested, specialty coffee from family-owned farms in Guatemala. Blue Mayan pays beyond fair-trade wages, offers benefits, and have helped public schools in their local communities.
---