3 Affordable Indie Bookstores to Order from Instead of Amazon
A new wave of online bookstores are proving that you don't need to undercut the community to stay in business.

Pop quiz: what's the world's largest bookstore? Hint: It's not Barnes & Noble.
Shockingly, Amazon claims as much as 65% of all online book sales—that's for both print and e-books. This might not seem like a big deal at first, but we're here to tell you why it is. Does that sound good? Let's dive in.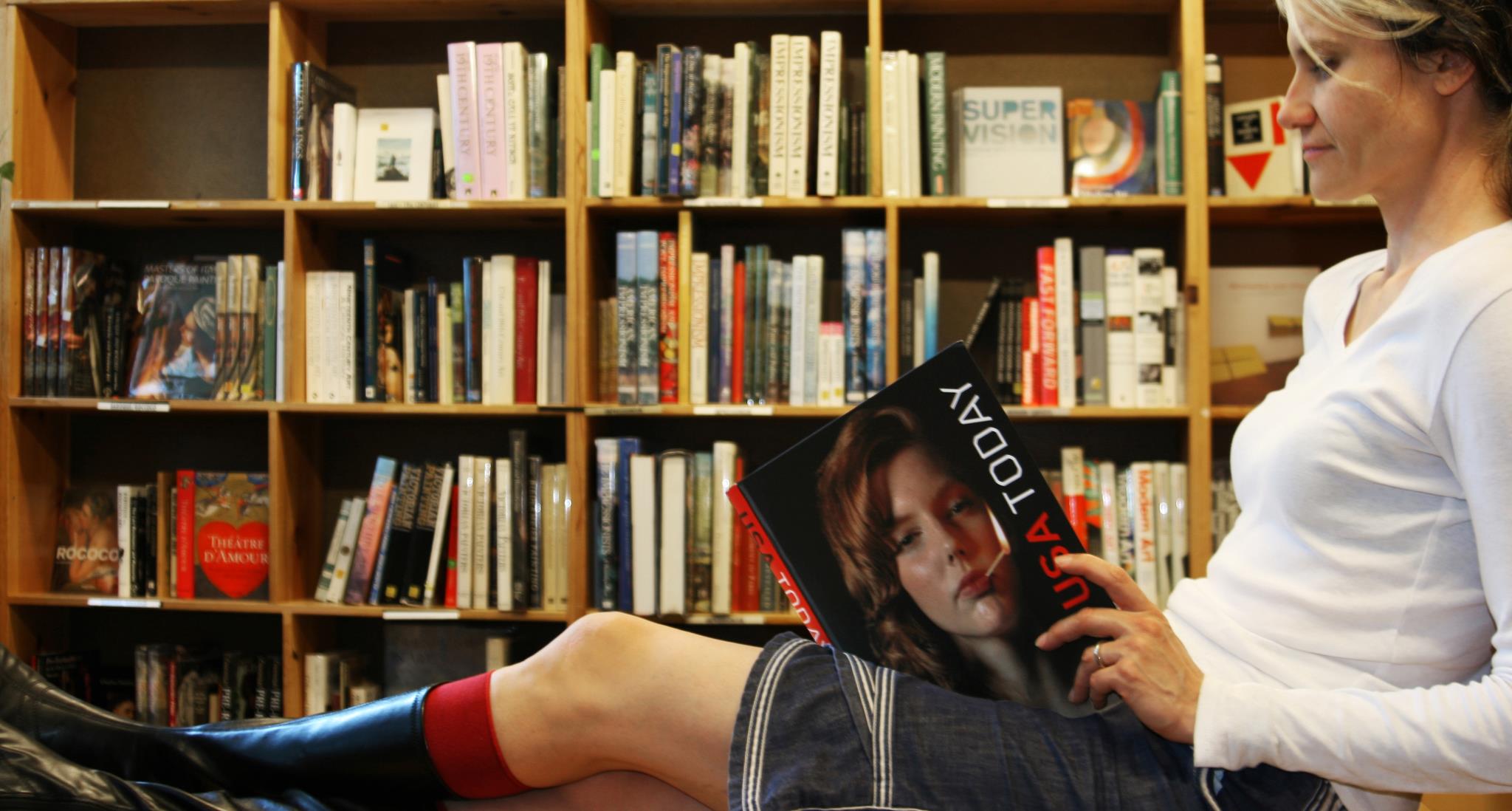 Indie bookstores like Powell's Books in Portland offer millions of titles while supporting the community. Photo credit: PEARLHELP [/caption]
The Amazon Effect
Whether launching the Kindle, which now accounts for over 80% of all U.S. ebooks sales or replacing local brick-and-mortar bookstores with, well, Amazon brick-and-morter bookstores, the world's largest online retailer—turned media company, consumer technology manufacturer, and cloud web storage provider—has had a dramatic impact on the literary community.
As a $162 billion corporation selling more than 500 million products, Amazon has been successful in selling books as little as possible. More often than not that means you're buying from third parties—not from Amazon directly. Consequently, the book author loses valuable royalties and local bookstores have been left to struggle to make ends meet.
For those looking for a wide range of affordable books that don't undercut the people behind them, here are a few Amazon alternatives for you to consider.
1. Better World Books
Better World Books made its debut in 2003, when it was launched by college friends Xavier and Kreece. 

How did this come about?
Kreece managed to sell a bunch of the pair's used textbooks online, which triggered their interest in the digital book market. But the two entrepreneurs and their team wanted to run a business that focused heavily on built-in social benefits.
They pitched their business idea to a competition hosted by Notre Dame University, which won the award for "Best Social Venture," and were granted $7,000 in prize money, which helped kickstart their venture. 
Of course, they need to turn a profit. However, they also want to help struggling people across the globe by giving them the skills they need to read and write.
For instance, their Annual Literacy Grants fund both literacy and educational nonprofit organizations and libraries. These projects aim to combat international poverty through education (more specifically, literacy) in impoverished communities.  
These grants are only made possible through the money they make selling second-hand books.
Their good works don't stop there.
Every time they sell a book, they donate a book to someone either suffering from poverty or in another kind of need. They've partnered with hundreds of non-profits across the globe, like Books for Africa and Feed the Children.
Soon into their enterprise, they realized that thousands of spare books languished in schools, libraries, and homes every year. So, instead of them being sent to landfill, they've partnered with tons of librarians across the U.S. to sell them on to appreciative owners. As such, they're undoubtedly doing their bit for the environment, too.
Wait—it gets better.
Not only are they reducing the number of books thrown into the trash, but they also donate money to support these libraries - how cool is that?
Needless to say, any book they're unable to sell is then recycled.
They also offer customers the option of carbon-balanced shipping, which only sets you back a few extra cents. At the time of writing, Better World Books have clocked approximately 87,000 tons of carbon offset shipping!
These stats just highlight the incredible impact this company has:
They've donated roughly 26,502,000 books

They've raised approximately 28,430,000 for literacy projects and libraries

They've recycled or reused as many as 320,019,014 books
Just wow.
Their Values
Better World Books make their values incredibly clear. In addition to all of the good works listed above, they also want to achieve the following:
Provide an excellent customer experience. They do their utmost to provide customers with a premium consumer experience. They're always open to customer feedback and make improvements where necessary. It's their goal to become their customers all-time favorite digital marketplace and they believe offering an excellent customer experience is essential to achieving that.
They appreciate their employees. They love hard workers and invest in their talent. They pride themselves on the fact they reward achievement and treat their employees with the utmost respect and appreciation.
2. Powell's Books
Up next on our list of Amazon alternatives is Powell's, an independent bookseller based in Portland, Oregon. They've been up and running since 1971, and they've grown exponentially.
Powell's made it their mission to; 'foster a culture of reading' and to 'connect people with the books they'll love.'
Similarly to Better World Books, Powells also buys books they can resell. They offer payment based on the estimated retail value of the book. Powell's calculates this by considering its popularity, the average market value of the title, the condition of the copy, and their stock levels at the time of purchase.
Top Tip: if you're thinking of selling your unwanted books to Powell's, you can earn more by doing this in-store rather than online. At the time of writing, Powell's will offer you 20% more in-store credit.
So, what are they doing now?
Interestingly, Powell's is now the biggest independent bookstore chain on the planet. In fact, when you visit their flagship store (Powell's City of Books), you'll be provided with a map to guide you around the shop.
They currently employ over 530 people across numerous stores and have an inventory totaling over two million books!
Despite their financial success, what makes them more impressive is arguably their company values.

Their love of books is truly astonishing.
Here are some of the ways those at Powell's demonstrate their passion for reading:
They host over 500 author events every year

They have children's story times

They run writing workshops

They've organized numerous book clubs
Talk about supporting the community.
3. Libro.fm
Prefer to read though your ears? We've got you covered. Libro.fm is an independent audiobook store that sells all of the audiobooks you'd find on popular marketplaces like Amazon, Audible, Google Play, or Apple.
But here's the distinction: they work alongside independent booksellers to support local economies and communities.
Libro.fm is the first of its kind to launch an initiative like this. At the time of writing, they've partnered with more than 500 brick and mortar bookstores!
Interestingly, this is what Libro.fm has to say about Amazon: 'We are fiercely independent and oppose Amazon's efforts to keep independent bookstores and others out of the audiobook business.'
This is one of the factors fueling Libro.fm's passion for working closely alongside publishers. They want to ensure they're able to offer as many titles as possible to their customers via independent bookstores.


How does Libro.fm work?
 When you purchase an audiobook through Libro.fm, you can choose which local bookstore you buy from. And never fear—if you change your mind you can modify your affiliation at any time.
Like we've already said, they want to see brick and mortar bookstores succeed. So, they make it incredibly simple for them to partner with them and they provide virtually everything:
The platform

The marketing materials

Continual support

Free monthly audiobooks each month
Then, every time a customer purchases an audiobook from Libro.fm, they pay your chosen store a commission of the sale.


Why is it important to support local businesses?
You keep money inside your local economy. When you support local companies, your community sees as much as a quarter more money in comparison to using national chains.  
That's in addition to creating and providing jobs for people in your neighborhood.  
You'll also do your bit for the environment because usually, less transportation is involved which means a reduction in harmful CO2 emissions. 
Also, did you know that local bookstores base their book inventory on the needs of the specific community? So, when you support independent book shops, you're playing a fundamental part in shaping your local culture. As such, your nearby book shop's more likely to stock materials reflecting your tastes - what's not to love about that?!
On a separate note, Libro.fm has as many as 100,000 audiobooks, so you're bound to find something that interests you! Not to mention, they also have more than 99% of all the New York Times' bestsellers! 


Will Libro.fm set me back?
The good news is, you can start using Libro.fm for free! You get a month's free trial, to see whether you like their service. Once that's over, you'll have to pay $14.99 a month, and this entitles you to choose and listen to one audiobook each and every month.
If you decide you no longer want Libro.fm's services, you can cancel your subscription at any time AND still keep your audiobooks.
Gift Libro.fm
You can even gift a Libro.fm subscription to a loved one or colleague. As the gift-giver, you can choose from the following subscription lengths:
One month

Three months

Six months

One year
Then the recipient selects the audiobooks they want to listen to.
You should note: although Libro.fm's audiobooks can be accessed in most countries, Libro.fm's membership is only available to people residing in either the U.S. or Canada. 


Final Thoughts
We hope this article provides you food for thought. Have you used any of the above Amazon alternatives? If so, we'd love to hear about your experiences in the comments box below. We look forward to hearing from you soon!
---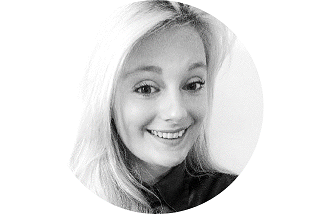 Rosie Greaves
Writer, Ethical.net
 Rosie is a freelance writer and blogger, and a regular contributor to Ethical.net—a social enterprise building a platform for discovering ethical brands and products
---