3 Big Brands that are Doing Good
Ethical brands you already know and love.
Ethical and sustainable business practices are starting to matter more to consumers—and big brands are taking notice. I've seen more and more mainstream brands in the past few years start carefully considering their supply chains, ingredients, labor and environmental practices, and transparency. 
Maybe it's just because they want to make more sales to the growing number of consumers who care about buying products that are good for people and the planet, but that's of course part of the idea behind DoneGood—the more consumers show they care about the social impact of businesses' practices, the more businesses' impact will improve. I'm glad anytime that ethical shopping is made easier for everyone.
Some big brands have been conscientious about ethical and sustainable production for a long time already. They're brands that you see everywhere, and they're leading the way in making quality, ethical, and amazing products that we all love. Here are a few of the big guys that we trust and are proud to partner with.
---
Warby Parker 
You seem like you're pretty cool, so I'd say there's a 50/50 chance you're already reading this post through a pair of Warby Parkers. Because Warby Parker is just plain cool. They put a lot of thought and passion into making fun and quirky, quality eyeglasses and sunglasses (and even monocles!)

Warby Parker was "founded with a rebellious spirit and a lofty objective: to offer designer eyewear at a revolutionary price while leading the way for socially conscious businesses."

They do this by creating products that consumers love, putting careful thought into the materials they use to create their products, fostering a positive work environment for their employees, and partnering with non-profits to sustain a buy one, give one program. They've given over five million pairs of glasses in 50 different countries to individuals with vision needs who cannot afford glasses. 

So if you want an awesome pair of glasses for yourself (and to give one to a neighbor in need) make sure you take advantage of Warby Parker's home try-on program—they'll ship five pairs of frames for you to try on absolutely free. And when you're ready to buy, shipping and returns are always free. 
---
Babyganics
Babyganics is all about creating an environment where babies are free to roam, explore, and engage their curiosity. They believe that "every floor is a playground, crawling under tables is groundbreaking baby research, and play is as important as vitamins."

They have just about every personal care product you need for your baby—laundry detergent, diapers and wipes, skin care, teething and cold remedies, and even cleaning supplies. 

I'm a big believer in Babyganics products for my toddler son (and myself—I used their insect repellent on myself yesterday because it's just that good). I continue to find that every new Babyganics product I try exceeds my expectations. 

And there's a good reason for that. Every single one of their products is put through the wringer when it comes to research, formulation, testing, and refinement. Babyganics is passionate about providing products that are needed, are good for both your baby and the planet, and that truly work.

Their products are tested again and again to ensure that they exceed expectations and are super safe to use around little ones. Then, Babyganics makes sure their products are affordable and easily accessible to parents, so we can all feel good about the stuff we put on our kiddos. 
---
Patagonia
You probably already know that Patagonia is a trailblazer for outdoor gear and apparel. Their name is practically synonymous with quality outdoor staples that we all love.

But Patagonia is also a trailblazer in the ethical business and sustainable fashion world. They're a Certified B Corp, were instrumental in founding 1% for the Planet, and now they're working to strengthen the Fair Trade movement by producing an increasing number of their designs in Fair Trade certified factories.

Patagonia offers more Fair Trade certified products than any other apparel brand, which means that purchasing their products supports community empowerment, fair wages for all, and high health, safety, and environmental standards.

Patagonia also works to make sure their products are good for the planet through its Worn Wear program, where you can send worn Patagonia products back to either be repaired or recycled. 

Even though they already do so much good, Patagonia is constantly working to improve labor conditions in their supply chain and do more good for the planet that their customers love to explore. 
---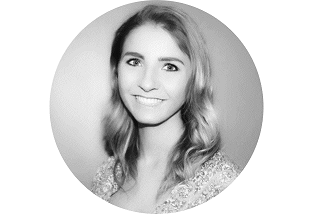 Erin King
DoneGood Contributor
Writer, editor, and all-around language enthusiast who
uses her love of words to help others.

Website
---