3 Natural Products for Fall Cleaning (Yes, It's A Thing)
So, I know that spring cleaning is the seasonal cleaning event that gets the most attention, but fall cleaning is totally a thing as well.
I mean, think about it- you've just finished tracking in sand from all your summertime trips to the beach, and pretty soon there's going to be leaves blowing in and wet, muddy snow boots. You'll have a gritty, dirty mess by the time next spring rolls around.
Plus, do you really want to clean your house just once per year?
Actually...that sounds pretty good. You know, in a perfect world where I would only have to clean my house once a year and it would still stay spotless for all the months in between.
Alas, that's not the world we're living in. Things get dirty with astonishing regularity and it's good to give everything a thorough cleaning at least every 6 months.
The Magic of Fall Cleaning
To be honest, I don't see why spring cleaning gets all the love.
I get that winter has just ended and people have a lot more energy, but the spring and summer months are the ones where you spend the most time outside, on vacation, and just generally out of your house.
It's throughout fall and winter that most people are cooped up inside, hosting family members, and actually living in their spaces a lot more often.
To me, it just makes sense to make sure your home is sparkling clean during the time when you (and your judgmental family members) will actually be there to enjoy it.
Fall Cleaning Schedule
Have I got you convinced yet?
I know, getting excited about cleaning can be kind of a hard sell, unless you're someone who already loves to clean.
But it doesn't have to be painful. If you follow a simple house cleaning list, you can have your whole home sparkling before the first crunchy leaf even hits the ground.
There are tons of fall house cleaning schedules out there, from the super simple to the super intense. Take a look around and find the one that suits your cleaning style best. (For me, it would probably be the shortest one.) Then come back to see all the lovely natural products you can use to keep your home clean and healthy!
Ok! Now that you've got your fall cleaning list in hand, let's get on to the goodies.
#1 Method Mint Natural Glass Cleaner
Windows are one of those chores that so easily gets put off from one week to the next. Even if you're planning to have company over, you can get out of doing it by artfully arranging your curtains instead.
If you find yourself struggling to think back to the last time you actually washed your windows, now is probably the time to get it done.
Method Mint Natural Glass Cleaner is a great, non-toxic alternative to the big name brands. It's completely ammonia-free and the special plant-based formula leaves a streak-free shine, every time!
#2 Dropps Laundry Detergent Pods
Fall is a great time to switch out your bedding for warmer blankets and sheets, which of course means washing and storing your summer bedding. If you may have forgotten to wash your winter blankets before storing them earlier in the year, go ahead and wash them again. It can't hurt!
Come to think of it, those curtains may also benefit from a quick run through the laundry.
Dropps are great because they come in a ton of great scents or even unscented versions, are made with biodegradable, plant-derived ingredients, and cut way back on wasteful plastic packaging.
You can place a one-time order if you just want to try them out, or you can set up a subscription so that laundry detergent just appears on your doorstep the moment you need it, like magic.
#3 MamaSuds All-Purpose Cleaner Spray
This cleaning formula is an all-purpose workhorse. You should be able to use it to finish out just about everything else on your house cleaning list.
It's just as tough on grease as it is on germs, which is a pretty rare find in an all-purpose cleaner. They usually leave a little something to be desired when it comes to goopy, greasy messes, but not this one!
This amazing cleaner is all-natural, cruelty-free, vegan, and scented with a heavenly blend of essential oils. You may not even want to put it down!
---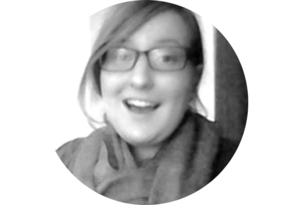 Kayla Robbins
DoneGood Contributor
Freelance writer working with bighearted businesses who want to better our world.
---