3 Reasons Moms-To-Be Should Choose Organic, Non-Toxic Beauty Products
In pregnancy, natural skincare products can nourish your skin and feed that natural glow from the outside in.
Congratulations, you're expecting! But if you're suddenly experiencing unexpected changes to your skin and hair during the first trimester, you're not alone.
Pregnancy hormones – like estrogen and melanocyte-stimulating hormone – ramp up production immediately and sometimes upset the body's equilibrium. Dry skin, rashes, acne flare ups, pigmentation and stretch marks are just some of the common changes that come along with all the work your body is doing.
1. Your Beauty Regimen Isn't Baby-Proof
By this time, you probably have your holy grail products, the ones you swear by to keep your face clear and your hair shiny. Unfortunately, many of these products are not actually tested on pregnant women and may be unsafe for use during pregnancy. A good rule of thumb is to always check with your doctor before use.
Use of prescription acne treatments containing isotretinoin, such as Retin-A, Claravis, Sotret and others including tetracycline have been linked to brain and heart defects as well as bone abnormalities. Even some familiar over-the-counter options are discouraged, like those containing acne-fighting powerhouses benzoyl peroxide and salicylic acid, which are easily absorbed in the bloodstream.
Even if you have to retire that beloved tube of Neutrogena spot treatment, don't despair! The list of baby-safe, organic, non-toxic cosmetic brands is long and growing by the day. Products with lactic acid, tea tree oil or sulfur are considered mild and effective treatments for acne and are pregnancy safe. Consider products sourced from natural ingredients, like this Brazilian Kaolin Clay mask by Teadora. The 100% natural green clay reduces blemishes by removing impurities and dead skin cells, working to replenish and stimulate skin naturally.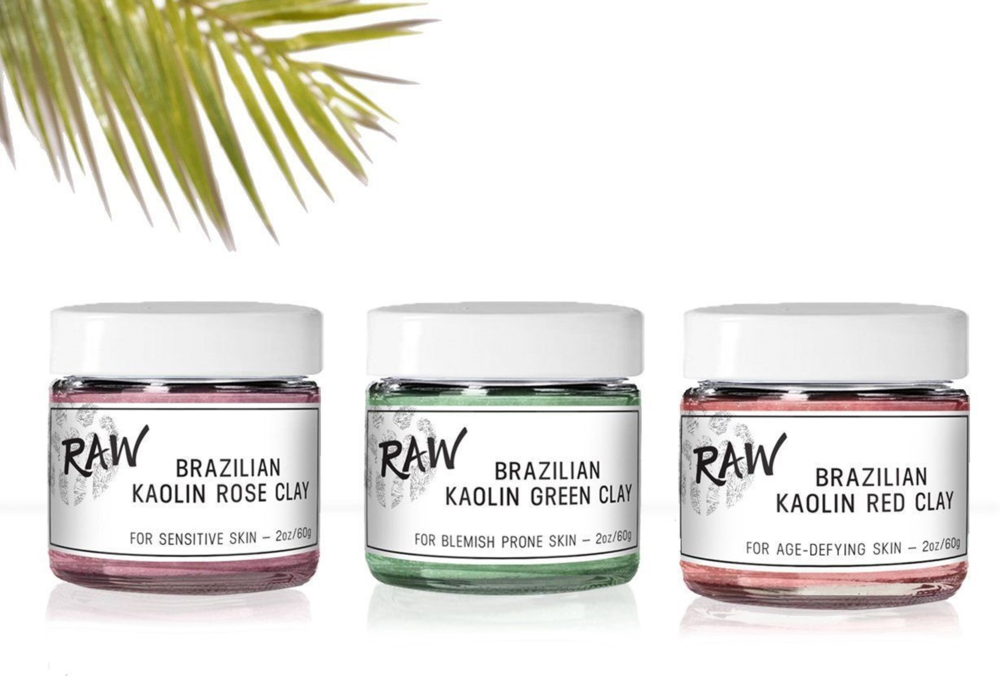 Brazilian Kaolin Clay Mask
Teadora
Save 20% off with code DONEGOOD20
2. Sensitive Skin Needs Something Softer
While you are one tough cookie, your skin during pregnancy is more sensitive than ever. It may be dry and itchy, in which case it will thirstily absorb any chemicals in products you apply.
Aside from being more susceptible to irritants, commonplace products like body scrubs and exfoliants may cause micro-tears in your skin's surface, granting entry to unwanted chemicals and bacteria. Triclosan, parabens and aloe vera – ingredients featured in many drugstore brand favorites – are soaked up by the skin and have been shown to negatively impact hormone levels and in extreme cases lead to birth defects. They are best to be avoided until after breast feeding.
Bath oils and moisturizers containing natural, organic ingredients like shea butter and coconut oil do wonders for thirsty skin. Made with certified Fair Trade shea butter, Alaffia's Shea & Red Palm Body Lotion delivers a mega-dose of soothing vitamin-A and is sure to relieve flaky, dry skin. For women on the go, Babo Botanicals 3-in-1 Calming Face, Hands & Body Wipes are naturally formulated for sensitive and delicate skin, and make an excellent make-up remover or quick cleanser after yoga.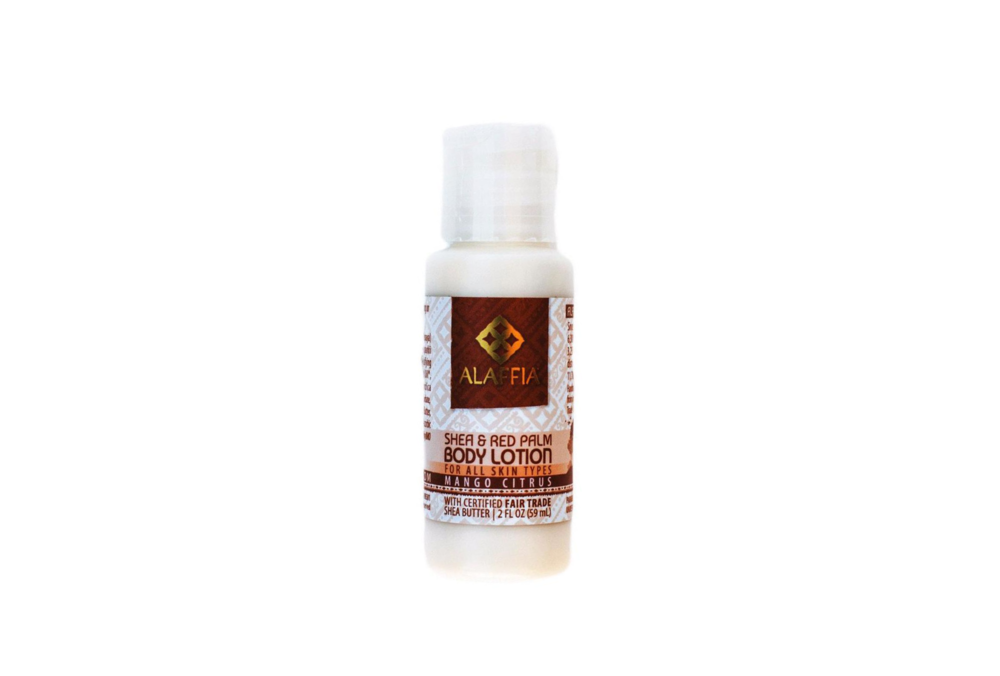 Alaffia Shea & Red Palm Body Lotion
GlobeIn
 Save $20 off 3-month premium box with promo code DONEGOOD20
3. Non-Toxic is Safe for Your Skin and Baby's Too
Beauty is sacrifice, as the old adage goes. But studies suggest that many chemicals found in cosmetics can compromise the safe development of your baby in-utero, a sacrifice we bet you're not willing to make. Luckily, there are myriad organic, non-toxic alternatives that will keep you looking great and your baby safe. 
Unfortunately, a number of these toxins are found in many sunscreens – and sun protection is considered key to your pregnancy healthcare routine. Chemical sunscreens often contain one or more of the following: avobenzone, homosalate, octisalate, octocrylene, oxybenzone, oxtinoxate, menthyl anthranilate and oxtocrylene. While effective at blocking the full spectrum of UV rays, they are not recommended for safe use during pregnancy.
Instead, opt for barrier or mineral sunscreens. While they tend to be thicker and take longer for the skin to absorb, they are effective sun protection and will not impede safe development. Consider Babo Botanicals Sheer Zinc Spray Sunscreen – its 100% zinc formula is free of synthetic fragrances and chemical additives, and is water and sweat resistant.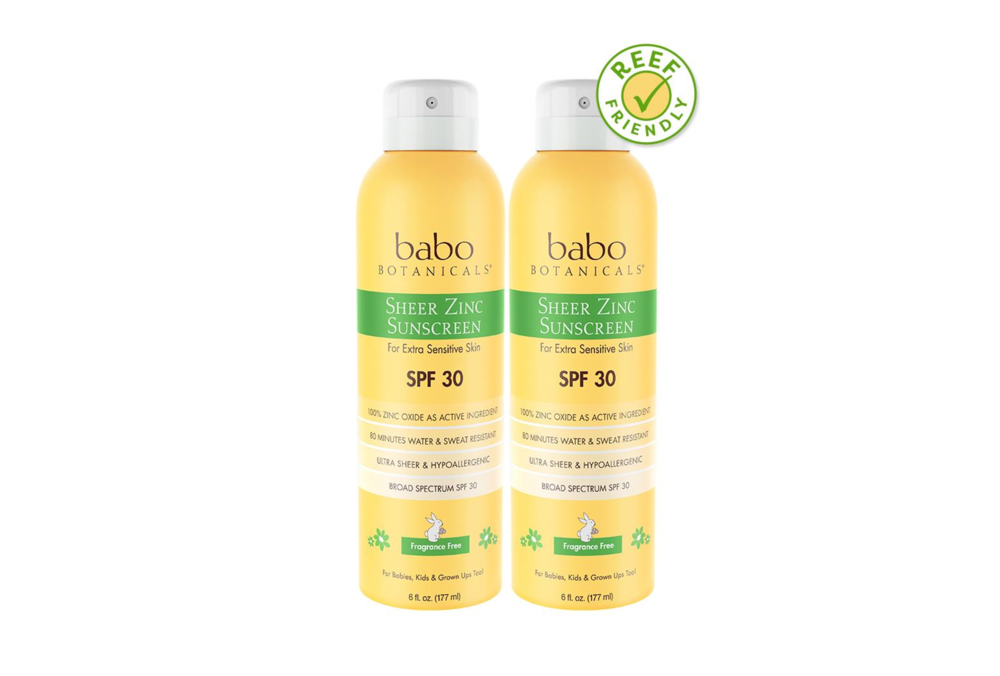 Sheer Zinc Spray Sunscreen
Babo Botanicals
Most drugstore deodorants are also best to avoid. The effective antiperspirant agents: aluminum chloride hexahydrate and aluminum chlorohydrate are linked to increased risk of neurological diseases, including Alzheimer's and Parkinson's, plus gene instability and even breast cancer.
While studies have not yet established a direct link, many doctors recommend eliminating risk by limiting use of these chemicals during pregnancy. Natural deodorants that use charcoal, lavender, baking soda have been shown to be effective at breaking down sweat molecules and deliver all-natural protection without use of chemicals, aluminum, silicone or irritating synthetic fragrances.
Organic, non-toxic beauty products are healthy choices for mom, baby and planet. While it is always best to consult your doctor before making major changes, naturally occurring non-irritating products are a good way to stay comfortable through each trimester and nurture that healthy glow. By choosing animal and eco-friendly products made of all-natural ingredients, you are truly nourishing and replenishing with the best Mother Earth provides. 
---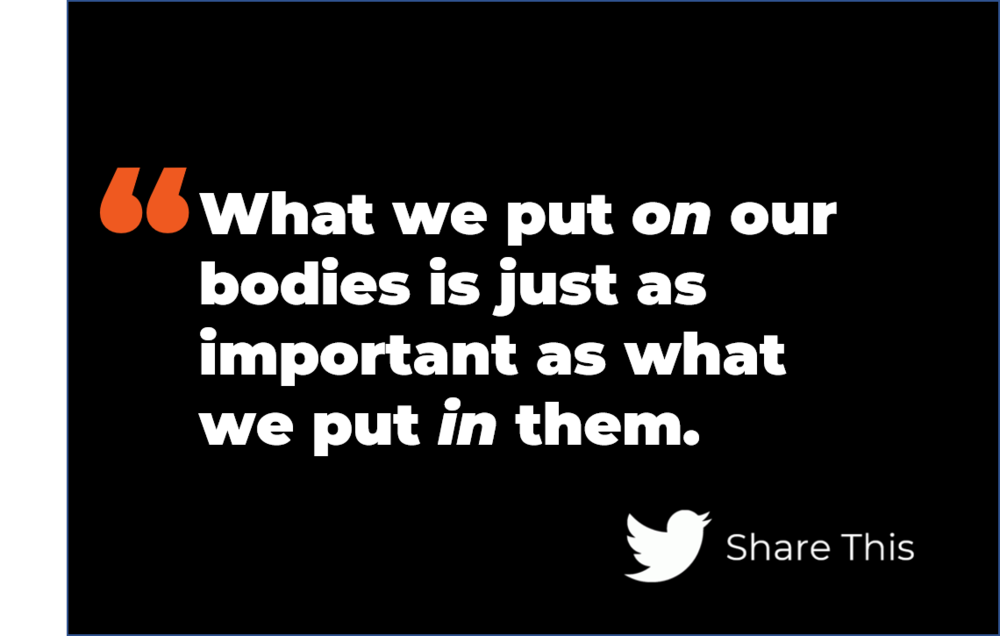 Emily Cohen
DoneGood Contributor    
Blog writer working to increase recycling and composting rates in cities across America while enthusiastically trying, but "spectacularly failing," to play group sports
---