4 Ways to Celebrate Indigenous Peoples Day

How to celebrate the best holiday on October 14th
As more and more states (and districts) are getting on board with the pivot from Columbus Day to Indigenous Peoples Day, you may be wondering how best to celebrate the new holiday.
To be honest, it's a lot more fun than the holiday it replaces. I mean, what do you even do to celebrate Columbus Day? Get lost at sea? Demand that people bring you gold? Commit any number of horrible atrocities that are best left unlisted in a short, lighthearted blog post?
Most likely, you've celebrated the day by having a backyard barbecue or shopping some sales at the mall. And you can still do that if you want.
But, if you want to up your holiday-celebrating game this Indigenous Peoples' Day, try one of these ideas:
#1 Attend a Cultural Celebration
Various kinds of events are taking place in different cities and states. There has been a long-running ceremony taking place each year on Alcatraz Island. This is the event that you see in this video:


In New York City, the 5th annual celebration of Indigenous Peoples Day will be taking place over the course of two days on Randall's Island. 
Seattle's event will take place in Westlake Park and feature a rally and march ending at City Hall, speakers, storytelling, and song and dance presentations.
These events are happening all over the country, so make sure you check around your local area to see what's being planned.
And remember, when you attend one of these events, you're there to appreciate, not to appropriate. If you're not a member of an indigenous community, you are there to celebrate, observe, and learn. Enjoy the food, music, and dancing. Admire the handicraft of indigenous artisans or the regalia of the participants, but please, please, please do not "dress up."
#2 Watch a Movie
If there aren't any larger-scale events in your area, or you just prefer spending an evening curled up on the couch, you could have a small, private celebration of Indigenous Peoples Day by watching a movie that features indigenous people in an authentic way and celebrates their accomplishments.
Vision Maker Media has a great list of educational movies on a variety of topics concerning Indigenous people, including one on the legacy of Columbus Day, if you want to get meta. Many of these videos are available in physical formats and digital, so this celebration doesn't require any more planning than a Netflix binge.
#3 Take Action to Rename Columbus Day
If your state isn't one that has embraced the change to Indigenous Peoples Day, they may need just a little push to point them in the right direction- a push that could come from you!
If you're interested, do a little digging and see if there are any individuals or groups in your area that are working to change the name of the holiday at the state or local level. If there are, I'm sure they'd be happy to have your help. If there aren't, you may just have to be the one to start! Gather some like-minded friends and start writing to your representatives.
#4 Support Indigenous People's Rights Organizations
This can be done in addition to, or in place of any of the above.
Indigenous Peoples Day is a great way to bring awareness to the culture of the indigenous people who live among us, but there are also unique issues facing these people that can't be solved in a single day. 
Not only do they suffer horrible violence and discrimination, both historically and currently, but they have to constantly fight for visibility, to the point where some people don't even think they exist anymore.
If you're looking for a way to support indigenous people with your dollars, just think back on all the natural areas native people have been working tirelessly to preserve over the last few years. Whether it's warding off threats to natural monuments or trying to prevent projects that will cause environmental harm, native people have gone to bat time and time again to protect the things that give us all life. 
Unfortunately, it will only be a matter of time before the next threat comes, and your donations- whether time or money, will be needed. 
---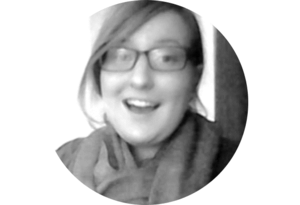 Kayla Robbins
DoneGood Contributor
Freelance writer working with bighearted businesses who want to better our world.
---