3 Ethical and Eco-Friendly Alternatives to Anthropologie—Updated for 2023
These fair trade brands combine Anthro's artisanal, globally-inspired style with true artisan-made products and global impact.
Athropologie's free-spirited, boho chic women's apparel, beauty products, and home décor products have become a favorite for many. Their cool, creative imagery inspires a sense of adventure (read: European model effortlessly floating a bamboo raft across the Mekong Delta armed with only her Jasmine Floral Blouse). The bad news is that beyond their marketing, research shows that this retail staple of the $3.5 billion parent company, Urban Outfitters, Inc., is still very much focused on the board room.
Before we get into alternatives, if you like learning about brands that are changing the way the world does business, want to be the first to know about new arrivals on DoneGood, and get exclusive discounts delivered right to your inbox, sign up for email from DoneGood below. We'll start you off with over a dozen ways to save on ethically-made products!
Now, let's get into it... For those looking for globally-inspired collections that don't just look the part, but are genuinely created by—and helping to support—makers from around the world, here are some unique and affordable alternatives to Anthropologie.
---
Small batch, fair trade women's boho fashion items hand-crafted by women artists from India and the West Bank that are out to "make fair trade sexy"
Use code SYMBOLOGY20 and get $20 off your first purchase of $150+
One-of-a-kind fair trade fashion and home collections from around the world that combine traditional techniques with modern design

Handmade, block-printed men's and women's clothing with unique designs and a retro feel. Designed in New Orleans and ethically-made in India.
If you're looking for more ethical alternatives to big corporations, check out these posts:
---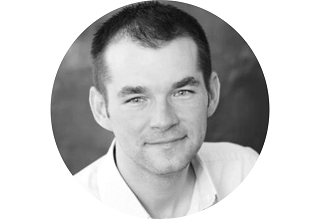 Gabe Jacobs
Head of Good Community, DoneGood
Reformed Hollywood agent turned digital strategist who went on to nurse his karma in the world of philanthropy. 
LinkedIn | Twitter | Instagram
---