5 Places to find Vegan Leather Purses, Bags, Shoes, Jackets, and More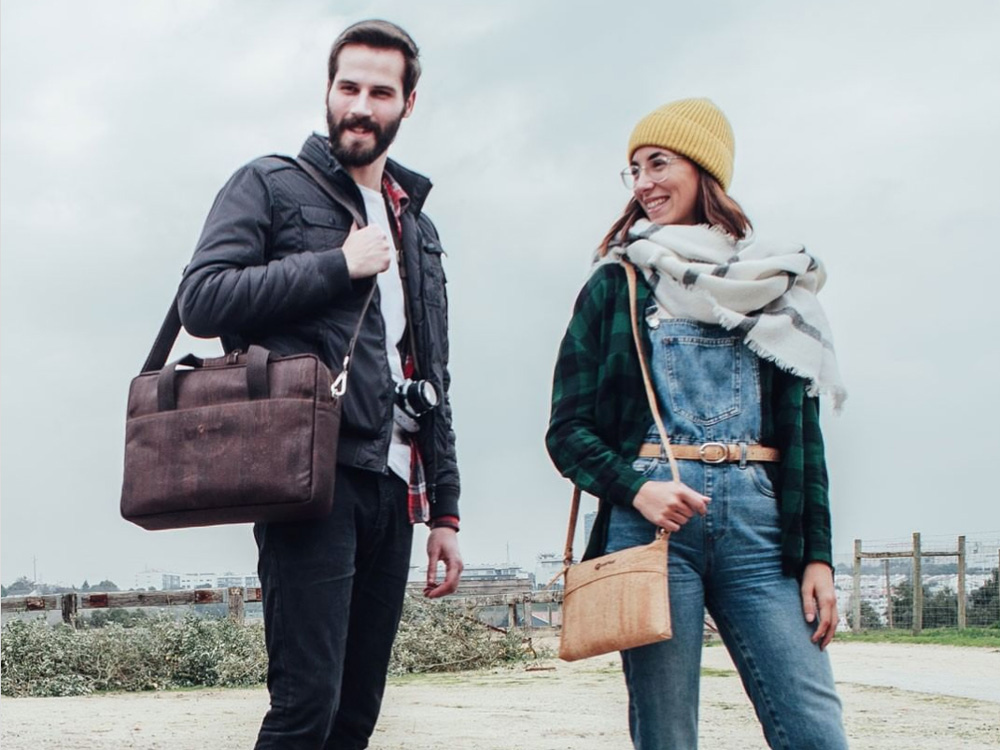 So, you're looking for vegan leather alternatives. 
What do you need? A vegan leather bag? Vegan leather purse? Vegan leather wallet? How about vegan leather shoes? 
If you find yourself frustrated while shopping for such simple, durable basics that fit your values, I can't say I blame you. Even in researching vegan leather for this article, I found my head spinning. It shouldn't be that hard.
But it seems like there's always a trade off. Some of the most viable and durable vegan leather is made from polyurethane or polyvinyl chloride—not exactly great options for the environment. Other options might be great for the animals and the environment, but not look like something you'd want to be seen in. Or you may have no idea who made it and how they were treated. Or it might be crazy expensive and not widely available. 
But I don't have to tell you this, you're the one looking for vegan leather!
Shopping your values can be frustrating, but DoneGood exists to take the guesswork and the research out of it for you, so you can shop with ease and a clean conscience. 
So, is it possible to find vegan leather products that look great, are durable and affordable, and kind to animals, the environment, and the people who made them? Absolutely! That's why we've scoped out places to check out for vegan leather purses, bags, wallets, and way more!
Cork is the new leather, at least that's the word on the street. It's durable, it's friendly to the environment and to animals, and it looks super tight. And even better than leather, it's also scratch and water resistant. 
That's why Corkor makes all their quality, amazing-looking goods—wallets, bags, purses, belts, and more—from Cork! Aside from their environmental ethics, Corkor also works hard to make sure you are receiving quality products by stressing a small batch, handmade, direct-to-consumer model. You can even look at their website to see who is in charge of handmaking your products.
All of Corkor's products are certified by the Forest Stewardship Council and are PETA- certified vegan.
Brand Values: Empowers workers, eco-friendly, gives back, PETA-certified vegan, FSC certified, toxin-free
20% off a purchase over $100 with promo code corkordonegood20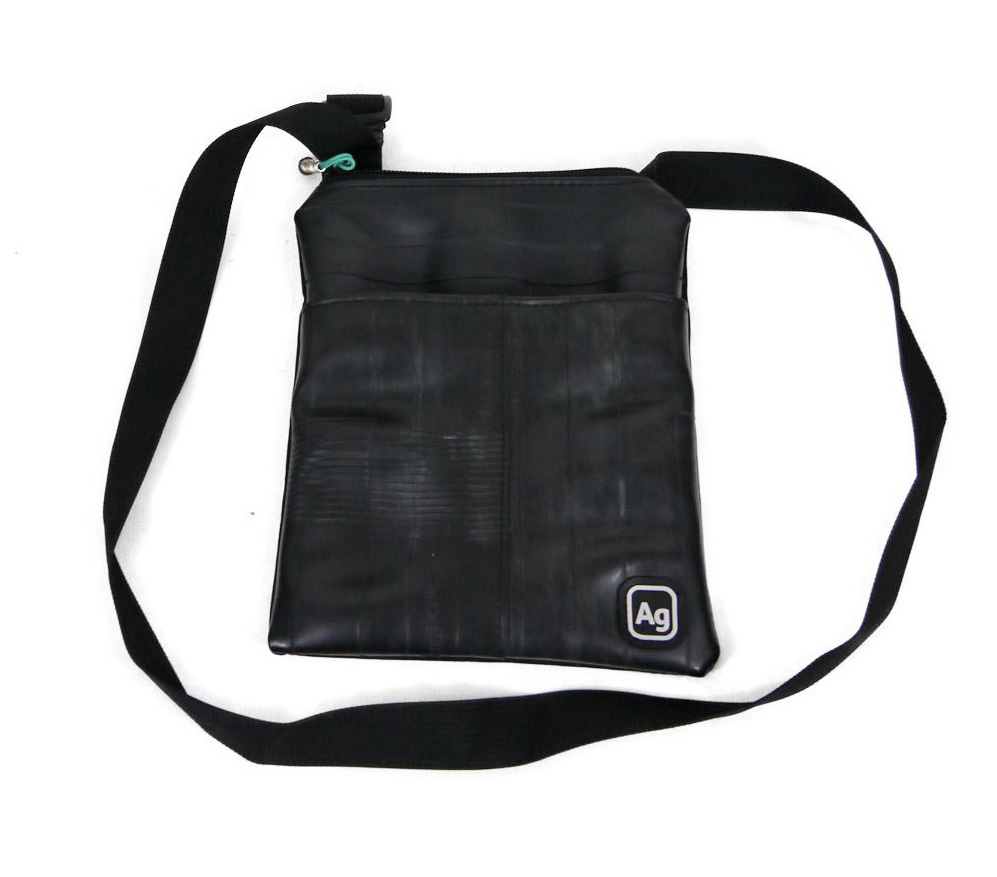 My new go-to site for gifts (seriously, I got my brother the Late Night Out Wallet for Christmas), Alchemy Goods has wallets, belts, bags, purses, backpacks, and more—all made from unique reclaimed goods. 
What kind of reclaimed goods? Ad banner, inner tire tubes, and other upcycled fabrics like denim. 
Alchemy Goods' products all have excellent reviews, with customers citing their functionality, durability, and sleek look. Customers even say their products are often mistaken for leather goods.
Brand Values: Empowers workers, eco-friendly, vegan, uses recycled/upcycled materials, made in the USA
20% off your first order with promo code donegood20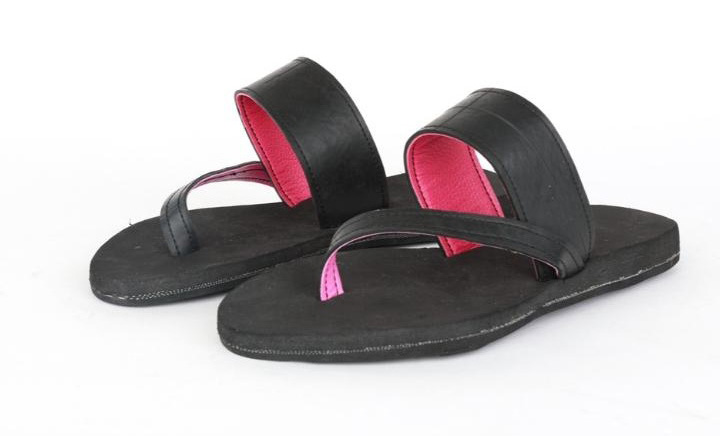 While some of Deux Mains products contain responsibly-sourced leather, their products are primarily made of reclaimed tire from Haiti, and many of their items are made solely from tires. And having just bought their passport cover, I can verify that they don't look like they're made from tires. 
Check out their accessories, jewelry, and vegan-certified men's and women's essential sandals.
Oh, and you know how I said they were made from reclaimed Haitian tires? Deux Mains products are also produced in Haiti and benefit Haitian workers in an effort to rebuild after the 2010 Haitian earthquake.
Brand values: Empowers workers, eco-friendly, uses recycled/upcycled products
20% off your first order with promo code DEUXMAINS15
Okay, so we can't exactly call this one a vegan leather jacket. But if you are looking for a sleek, stylish, quality, non-animal jacket you would wear in place of a leather one, Patagagonia might be your answer. 
The Radalie jacket pictured here is made of almost 100% recycled materials and, like many of Patagonia's products, is Fair Trade certified sewn. And, of course, Patagonia has all kinds of other options for ethically made, cruelty-free outdoor gear. 
Brand Values: Empowers workers, eco-friendly, gives back, Fair Trade certified, member 1% for the Planet, certified B Corp
Toad & Co is your answer for all sorts of vegan and sustainably-made apparel and gear, but you'll especially want to check out the Vegan sneakers they carry. Yep, Toad & Co now carries certified vegan Veja Sneakers—which I'm told are kind of the vegan athletic shoes to have. 
Veja sneakers are made with the utmost attention to detail and care for animals and the environment—from organic cotton to recycled polyester and plastic bottles. 
But do they look any different? Nah. They look like the coolest sneakers you've ever seen.
Brand Values: Empowers workers, eco-friendly, gives back, uses upcycled/recycled materials, vegan, organic, member 1% for the Planet 
Erin King
DoneGood Contributor
Writer, editor, and all-around language enthusiast who uses her love of words to help others.

Website
---