7 Sustainable Brands that Offer Plus-Sized Clothing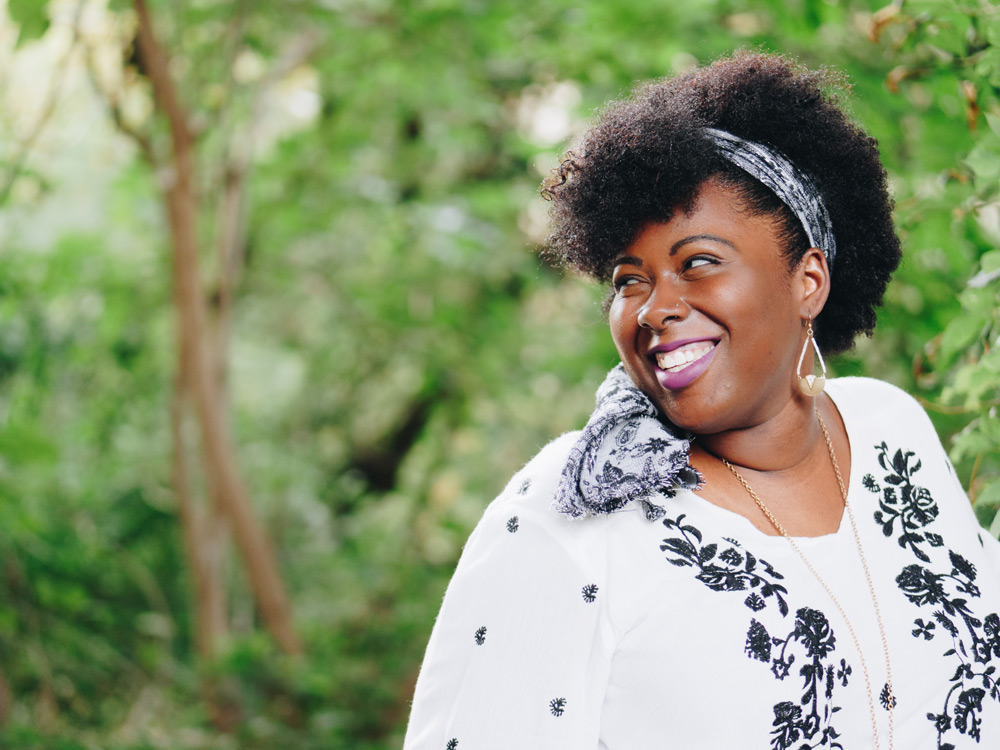 We at DoneGood want everyone to be able to find clothes that they feel great in and feel great about buying. That's why we're here—to make it easy to find those products.
Unfortunately, the fashion industry has always been behind on offering plus-sized clothing, and so the ethical fashion industry is also behind on being inclusive with their sizing. This means that many women who want to shop ethically are unable to do so because of the lack of options in their size.
But we never want that to be the case; ethical shopping should be for everyone! We believe that as the demand for ethical fashion grows, the number of brands that will be able to offer inclusive sizing will also grow. So keep looking out, and keep asking your favorite brands to offer more sizes.
In the meantime, we've scoped out several brands that are making fair trade, sustainable, and otherwise ethical clothing options available in plus sizes to clothe even more world changers! Let's check them out.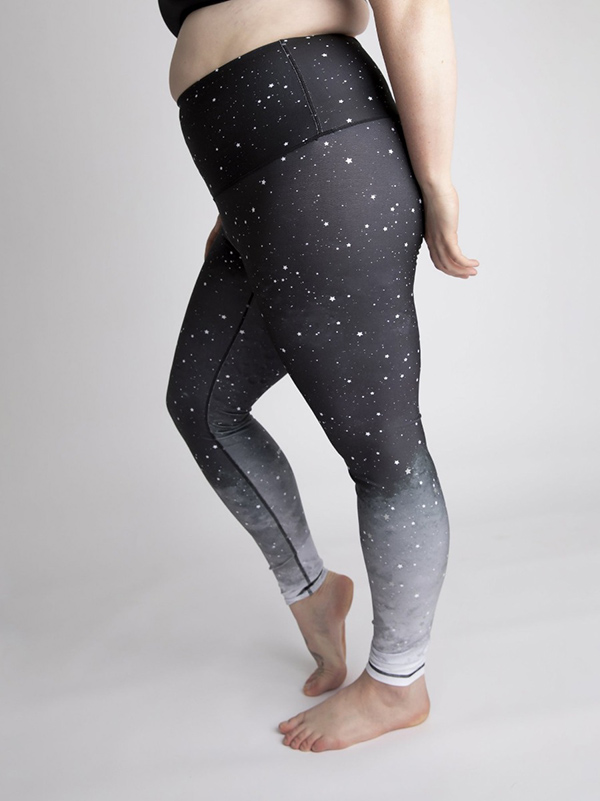 Bewildher encourages all women to be wilder. And that means that all women need clothes we can be wild in. Bewildher offers up some truly unique and comfy leggings and other athleisure wear in up to size 4X. 
Their leggings are made intentionally with a flattering, comfy, high waistband; they promise "you won't feel like an encased sausage," (and if you've ever worn tight leggings, you just breathed a sigh of relief). All Bewildher products are ethically made in Canada from recycled water bottles.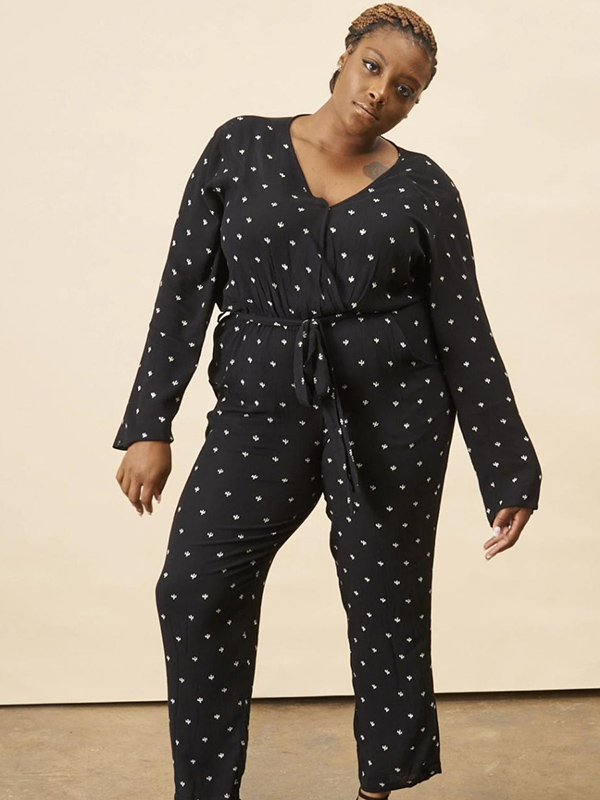 You may know about Symbology's commitment to offer plus sizes in up to 3X from their recent piece on our blog: As a Feminist Fashion Label, We Must Offer Plus Sizes. Symbology is committed to not only offering inclusive sizing, but making sure that their clothes are flattering, fit well, and feel great. 
The results speak for themselves, one customer wrote about her new Symbology jumpsuit: "I've always been a curvy girl, I've never been able to fit into a "normal" size. I was so excited to learn about Symbology--the clothes actually make me feel good."
Get 15% off your first order with promo code donegood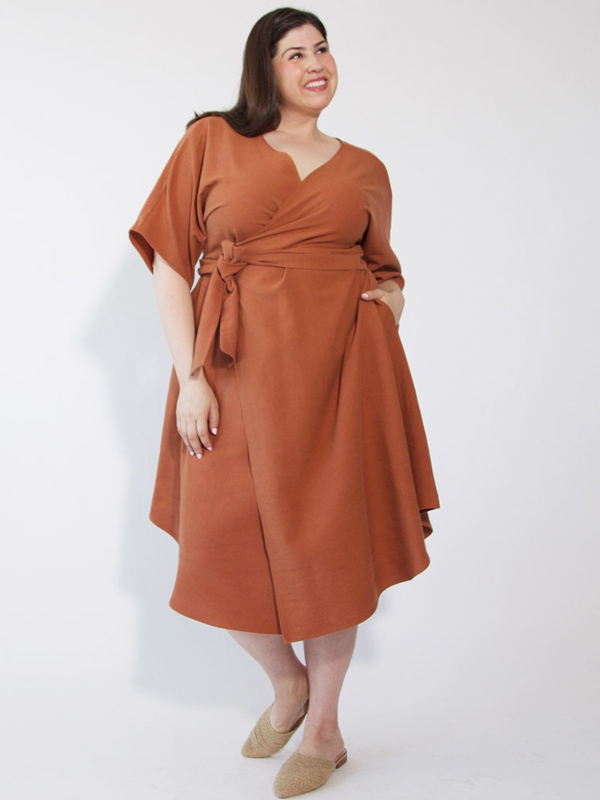 Hackwith Design House believes that "women's bodies are as diverse as their skills, talents, and accomplishments," and that "everyone deserves to feel comfortable and confident in what they wear." That's what motivates them to offers classic women's staples, including swimwear, in up to size 4X.
All of HDH's pieces are made in America with the utmost attention to detail, and designed to be your favorite.
  
Whatever you're looking for, Made Trade is probably your answer! They offer fair trade clothes, home goods, and furniture that are thoughtfully-made. Made Trade has a passion for offering products made from hundred years old techniques that preserve the heritage of people groups all over the world. 
And they offer these unique pieces in a variety of sizes—up to 3X in dresses, shirts, pants, shorts, swimsuits, and more—providing clothes that are not only well-fitting, but also meaningful. 
Get $20 off a $150 order with promo code DONEGOOD20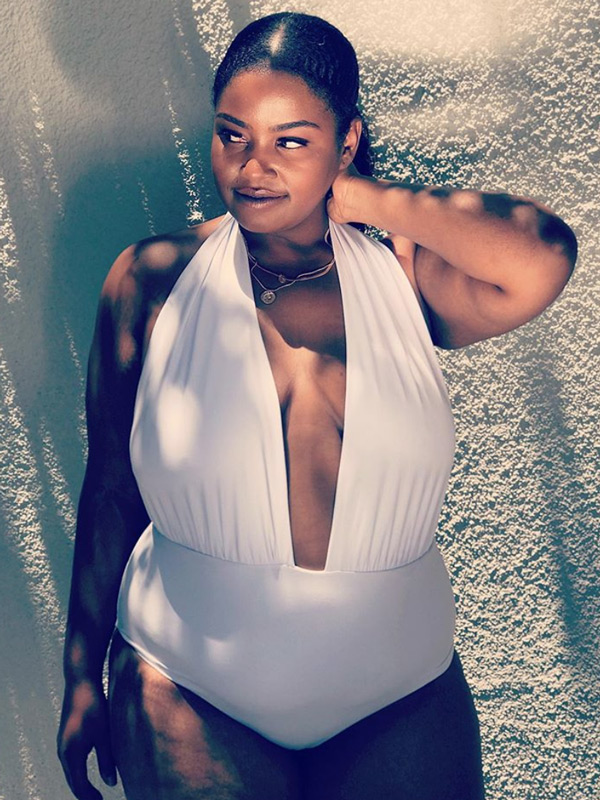 I know, I know, it's October. But It's always time to find the right swimsuit that you look and feel great in, right? Bold Swim is committed to offering more sizes for all bodies—up to 3X. 
They're also committed to making versatile pieces you can wear in and out of water—pieces made through eco-friendly practices and fair wages. 
And these suits aren't your traditional one-and-done season swimsuits. These are bold, unique, timeless, stand-out swimsuits that you'll want to wear for years to come.  
Get 20% off a $100 purchase with promo code DONEGOOD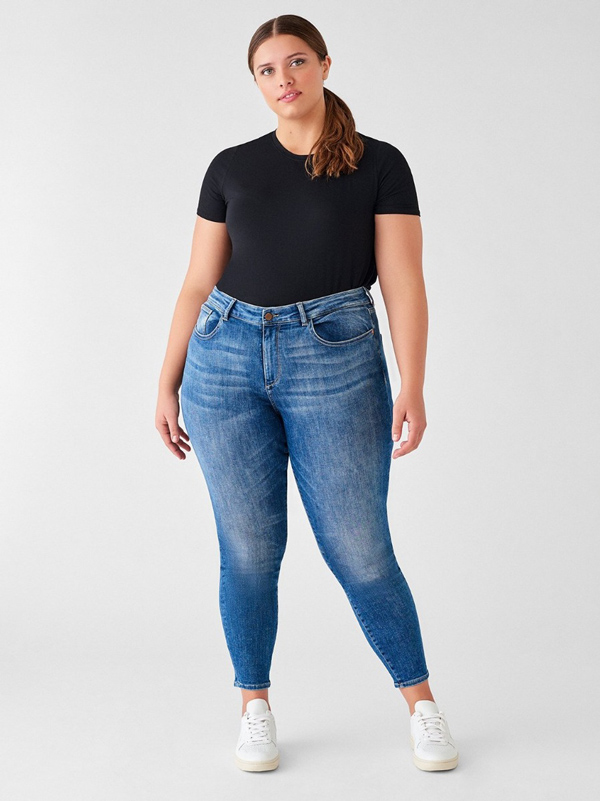 Everyone should have a great pair of well-made jeans that they feel good in. DL1961 is out to make sure these kinds of jeans are available to everyone, which is why they've expanded their sizes to include several different styles in up to size 26.
DL1961 is crazy intentional about everything they do—from organic fabrics to water recycling and waterless dying, you can feel great about these jeans that you will look great in.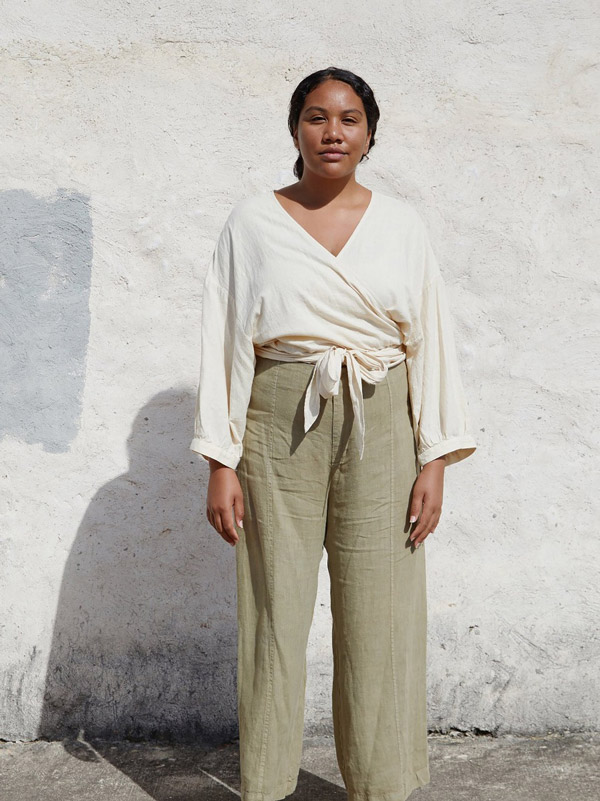 Hazel & Rose believes that all clothes should be well-made, sustainably-made, and ethically-made. They offer women's staples that can be mixed and matched to go with anything, as well as truly one-of-a-kind vintage and exclusive pieces. 
Hazel & Rose ensures that their clothes are built to last and available in a variety of sizes—up to size 24 pants and 4X blouses and dresses. 
Erin King
DoneGood Contributor
Writer, editor, and all-around language enthusiast who 
uses her love of words to help others.
---