7 Thoughtful & Ethical Teacher Gifts for Under $20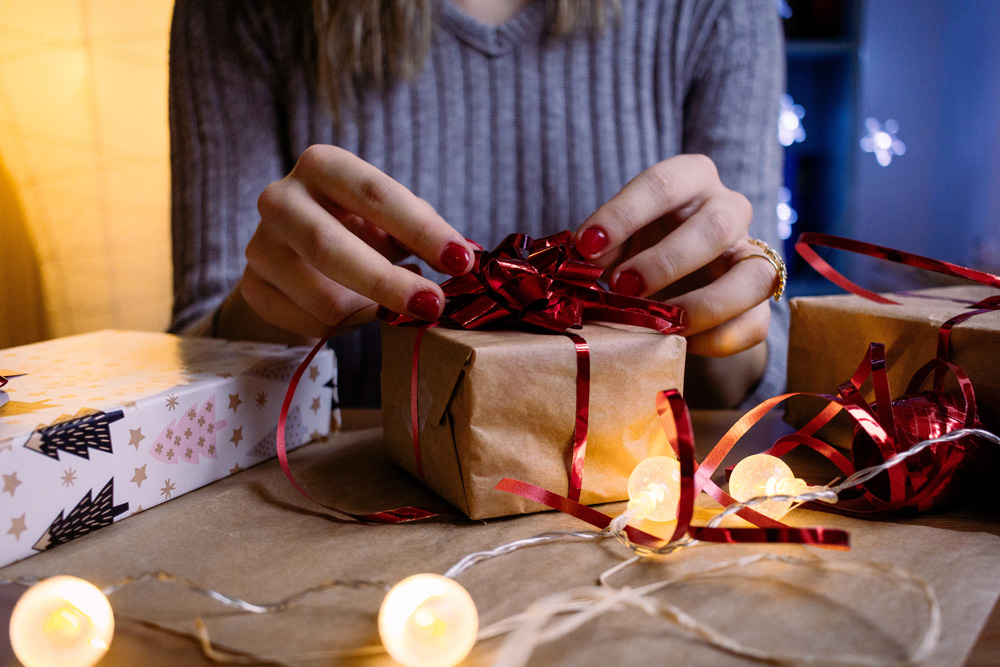 The holidays are upon us and you may be starting to realize that there are a few important people you haven't crossed off your shopping list yet. Me, for instance—I still haven't done my shopping for the wonderful people who chase my two-year-old son around and clean up after his painting projects: his preschool teachers. 
But don't worry, there's still plenty of time to find gifts that show your appreciation and do good for both people and the planet! I've scoped out 7 ethical and thoughtful teacher gifts that fit any interests and any budget. Happy shopping!
An Indulgent Travel Set 

$15
I know fancy toiletry travel kits are common gifts, but does anyone ever get tired of them? No. They are awesome. Plus, this indulgent travel set from Hand in Hand Soaps comes with a pretty huge bonus. 
Not only does it include Body Wash, a Sugar Scrub, and Lotion, but every travel set purchase donates three bars of soap and three months of clean water to a child in need in Haiti or Cambodia. All that for $15? Why not treat your teacher while giving back to kids around the world? 
Brand Values: Empowers workers, Gives Back, Eco-Friendly, Made in USA, Toxin-Free, Vegan.
20% off your first order with promo code DONEGOOD
A Calming Candle


$15
Who doesn't need to unwind with a nice calming candle after keeping up with a classful of crazies all day? This Blue and White Candle collection from Prosperity Candle may be just the thing! 
Beautiful Prosperity candles are handmade and hand poured by women refugees in Massachusetts who are earning fair wages and building a brighter future for themselves and their families. I'd recommend the "ornament" design and scent. With scents of amber amber, cinnamon, vanilla, myrrh, neroli, and patchouli, it's the perfect candle for the holidays.
Brand Values: Empowers workers, Gives back, Eco-friendly, Toxin-free, Cruelty-free, Vegan, Made in USA.
Some Soothing Tea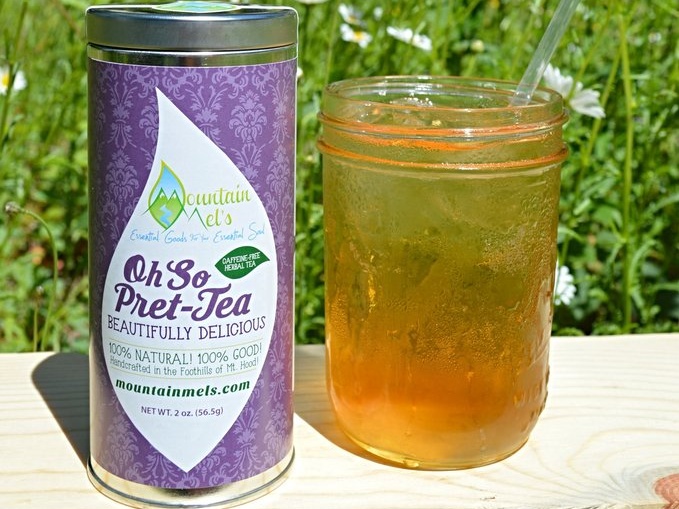 $14
If you want the teachers in your life to know that they're "Pret-Tea, Oh So Pret-Tea!" think about getting the "Oh, so Pret-Tea!" from Mountain Mel's. This blend is not only lovely to look at, it's lovely to enjoy either hot or cold. Made from warming ginger, orange, spearmint, roses, and jasmine, this is the perfect everyday tea for a tea-loving teacher. 
And if they're am earth-lover, even better! Mountain Mel's is all about organic, ethically-harvested plants and oils, and using their business as a way to do good for the planet. 
Brand Values: Empowers Workers, Gives Back, Eco-friendly, Made in USA, Organic, Toxin-free.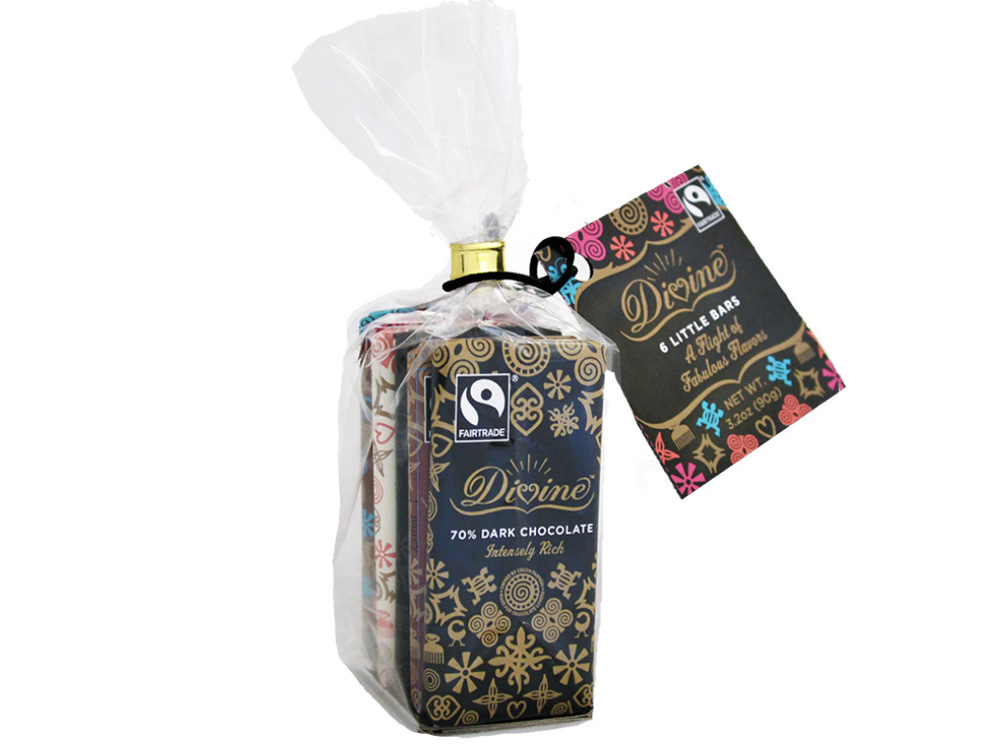 $6.99
As a Divine fan, I can attest that this chocolate lives up to its name. And Global Gifts offers an amazing chocolate flight with 6 sampler bars from Divine. Half-ounce bars of Dark Raspberry, 70% Dark, Milk with Toffee & Sea Salt, White Strawberry, 85% Dark, and Milk. Each bar is made from Fair Trade Ghanaian cocoa. If your kid's teacher doesn't like it, I'll take it.
 Brand Values: Fair Trade, Empowers Workers, Gives Back, Eco-friendly, Organic.
 $15 off a $100 purchase with promo code DONEGOOD15




$12.50
Tell your teachers what great friends they are for teaching your kiddo with this Friend's Blend Coffee from Women's Bean Project. And by purchasing this coffee, you're also being a good friend to the chronically underemployed women in Denver, CO who make this coffee and receive holistic training and employment through the Women's Bean Project.
If you're feeling a little extra, pair it with a nice mug for the perfect gift!
Brand Values: Empowers workers, Gives back, Made in USA.
 20% off your first purchase with promo code BeanDoneGood
A Cute Reindeer Ornament




$10
A cute ornament like this one is a safe pick and easy to mix and match with other small gifts. This handmade wool felt ornament from Fortunate1 even has bendable limbs so it can also adorn the mantle, and an adorable hanger that looks like reindeer antlers. A perfect addition to your favorite teacher's tree!  
Brand Values: Empowers Workers, Eco-friendly, Toxin-free.
$20 off a $100 purchase with promo code DONEGOOD20
A Useful (and Beautiful) Travel Mug




$19.50
I happen to see my son's teachers holding onto their travel mugs/tumblers every time I drop him off, and I also happen to know you can never have enough travel mugs around. So, you can't go wrong with this travel mug from Seek Dry Goods.
Not only does it feature a beautiful, hand drawn design, it's made to hold both hot or cold drinks, it fits in a cup holder, and Seek Dry Goods gives back to help the environment with every purchase! 
Brand Values: Empowers Workers, Gives Back, Eco-friendly, Made in USA, Organic.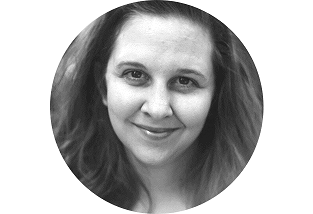 Erin King
DoneGood Contributor
Writer, editor, and all-around language enthusiast who uses her love of words to help others.

Website
---