Alternatives to Nordstrom
Nordstrom is a super popular brand among millennials (it's the second most popular fashion brand if you want to be exact.)
We collectively buy more clothes from Nordstrom than anywhere else- except Amazon.
But, if you're someone who cares about the environment, worker's rights, and animal welfare, there are better brands that you could be shopping instead!
Here are a few alternatives to Nordstrom that keep those values front and center- not just in their marketing, but in every part of the production process:
Made Trade curates the best of the best products from ethical brands, with a focus on clothing, shoes, accessories, home goods, and even some furniture. That covers a lot of overlap with the types of things you're probably buying from Nordstrom, so this could be a seamless transition.
Also like Nordstrom, Made Trade features styles from a variety of different brands, so there's plenty of different looks to choose from! 
Made Trade recently implemented a new policy that ensures that all Made Trade shipping and returns are completely carbon neutral, so you don't need to feel bad about swapping sizes!
Hackwith Design House, or HDH to its friends, makes longlasting, unique, and versatile clothing right here in America's heartland. 
Many of HDH's items are made to order in an effort to reduce waste, and they have a program called Sustain Shop that accepts used and worn HDH pieces, fixes them up, and gives them a chance at a new life and expanded usefulness. This cuts down on waste, of course, and it also prevents another item from being made from scratch and saves all the energy and resources that that process would use.
HDH also has plus sizes, which is a great thing to see in an ethical brand, and still somewhat rare.
Maven Women is a great clothing brand that has several awesome values at its core. Namely sustainability, women's empowerment, fair trade, restorative justice, natural beauty, and supply chain awareness. Wow!
All those values manifest themselves through the gorgeous, earth-friendly, woman-friendly clothing that Maven Women produces. They do all the waste reduction, carbon offsetting, and meticulous fabric souring that you would expect from a truly eco-friendly brand, but what's really unique about this brand is the way they honor women.
First of all, their clothing is made based on the feedback and measurements of real women- they're not just graded up and down based on standardized measurements that fit virtually no one. 
They also make sure not to airbrush or modify any of the women who appear on their site, and every photo is an accurate depiction of their likeness. 
They do so much that it's hard to even list it all! 
Maven Women clothing is designed to be a staple in any woman's wardrobe- simple, luxurious, and long-lasting.
Toad&Co stocks clothing in men's and women's styles, all made according to strict sustainability standards. Their clothes are made from a variety of sustainable fabrics, including organic cotton, Tencel, Lenzing modal, hemp, recycled cotton, and recycled polyester.
They also have a renewed apparel program that gives used or lightly damaged Toad&Co clothing a second life. You can buy renewed items on their website at a discount.
Toad&Co is also trying out a unique shipping solution to cut down on package waste. Through their partnership with LimeLoop, they have introduced reusable mailers made from recycled billboards. These mailers are lightweight, waterproof, and designed to be sent out to customers and then returned to the company. This creates a closed-loop shipping system, and each mailer can last for up to 10 years!
They also have an advanced social good program in the form of a state-of-the-art warehouse that trains and employs adults with intellectual and developmental disabilities.
Here's a bit more about that:
Synergy Organic Clothing makes sustainable clothing for men and women using fair labor practices. Each garment is made in a GOTS certified factory by workers who are paid a living wage- whether they're in California or Kathmandu.
Synergy also encourages customers to return their used clothing items, but their system works a bit differently. Instead of fixing up and reselling lightly used items, Synergy takes clothing in any condition and donates them. What's wearable is donated to women's shelters and other non-profits in Santa Cruz, and what's unwearable is donated to a textile recycling center to be properly processed.
Customers who donate items will receive a 25% discount on their next Synergy purchase.
---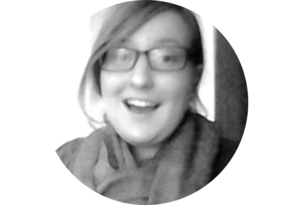 Kayla Robbins
DoneGood Contributor
Freelance writer working with bighearted businesses who want to better our world.
---