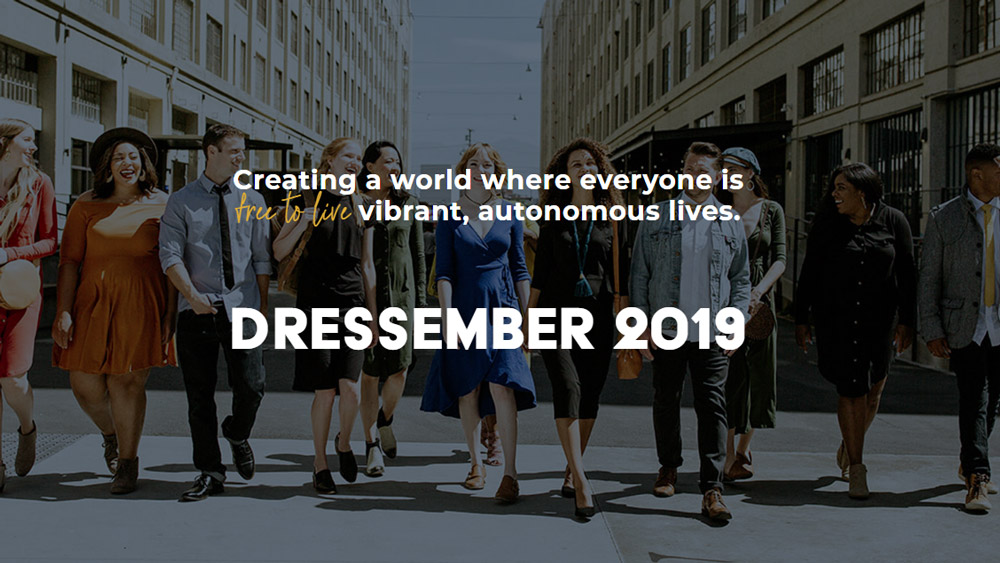 Have you heard of Dressember?
It's a movement that involves wearing a dress or a tie every day during the month of December.
No, it's not an event inspired by your grandpa, who never could stand to see the kids these days wearing their baggy trousers and their flip flops.
And no, I won't tell if you stay in your snowflake PJs until well into the afternoon on Christmas Day.
Dressember is actually a way to fight back against human trafficking!
The Dressember Foundation partners with tons of different international organizations including The Freedom Story, CAST, IJM, Olive Crest, and Saving Innocence to try and dismantle the issue of human trafficking from every angle.
How Does Dressember Work?
Ok, it may sound weird to just throw on a dress or a tie every day and have that simple action help to bring an end to human trafficking everywhere.
There are a few more steps, but it's not complicated at all. If you've participated in Movember, or any other month-themed group activity that raises money for a cause, you're probably already familiar with the model.
Basically, you make a commitment to participate in Dressember, either on your own or as a member of a team, and register on the Dressember website. Then, you'll set up your fundraising page on their website where you can start accepting donations from people in your network who want to support you in your effort and the worthy cause of ending human trafficking.
Set your donation goal, share your message far and wide, and see how much money you can raise!
Any amount makes a difference, but here are some of the things your donations can buy:
$25 will buy an aftercare kit, which is a package of basic necessities that helps a trafficking survivor feel loved and cared for immediately after transitioning out of exploitation.

$40 can buy emergency medical care for rescued survivors who need it.

$105 can cover the trial fees for survivors that want to seek justice and testify against their abusers

$150 covers training and education that helps protect trafficking survivors from re-exploitation and transition smoothly into their new life of freedom.

$320 funds 8 hours of therapy for one individual to help process and overcome the violent abuse they've been subjected to.

$3,000 pays for case management for a full year of assistance and nurturing

$6,719 can fund a full rescue operation to bring a trafficking victim to freedom and document key evidence against their exploiters.
Dressember's Impact
In the 6 years that Dressember has been raising money to stop human trafficking, participation has grown from little more than a one-woman show all the way up to 8,000+ participants in 2017. In that time, Dressember participants have collectedly raised more than 7.5 million dollars to help bring an end to human trafficking everywhere.
The money generated by these participants is making a real difference in the lives of exploited women and girls all over the globe.
As you can see in the video above, donations from the Dressember movement enabled one of its partner organizations, A21, to open a new freedom center to support survivors of human trafficking in Bulgaria.
The donations are distributed to various different organizations with various different missions- all committed to ending human trafficking, but all using different approaches. Some work to prevent human trafficking from happening in the first place by running empowerment programs that support at-risk young people like those in foster care or group homes. These programs help to teach life skills, provide counseling, and snuff out the vulnerability that can result in exploitation and trafficking.
Other organizations work to rescue victims of human trafficking and free those who have been forced into slavery. These organizations work with local police, hospital staff, and transportation authorities, training on some of the common signs of trafficking to look out for and how to respond when they see them. This is invaluable information that leads to more girls being rescued all the time.
Still other organizations focus on providing aftercare for the survivors of human trafficking that are coming out of exploitation. This could be immediate aftercare, long-term programs, or both. These organizations focus on healing through trauma therapy, medical treatment, and safe housing, as well as a smooth transition into a free life through vocational training, life skills classes, and education.
Transparency is a top priority for the Dressember Foundation, so if you want more information about exactly where all the money goes, you can read their annual report.
How to Participate in Dressember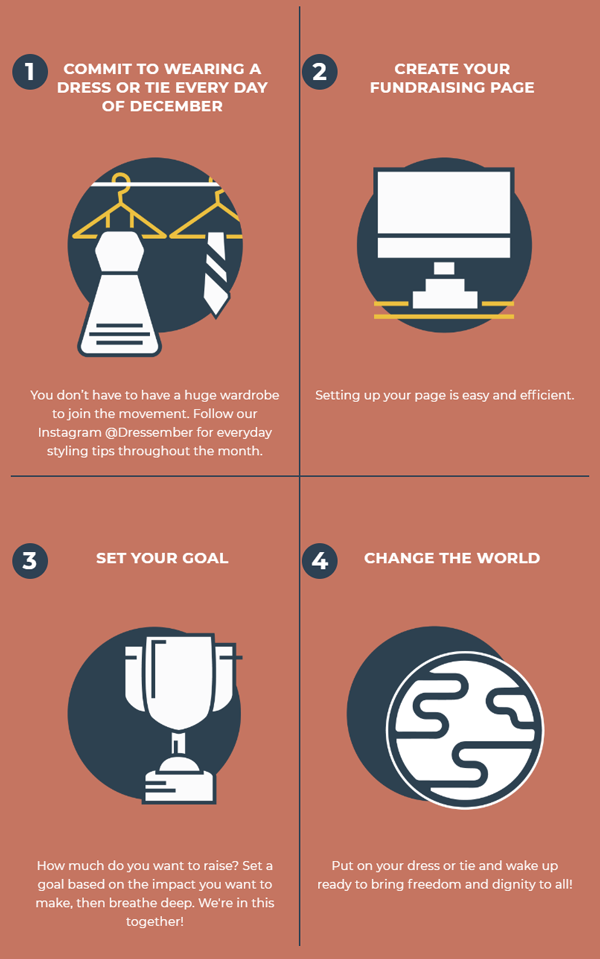 Dressember is designed to be an accessible way to participate in real change surrounding the issue of human trafficking.
It's such a big, scary thing, that many of us can feel helpless to stop it if we're not a doctor or a lawyer or a social worker- or even if we are!
Human trafficking is something that goes on, unseen, right before our eyes. In massage parlors, and nail salons, at truck stops and sporting events, both at home and abroad. We know it's happening, but what we don't know is what we can do to stop it, or have any effect at all.
We are all just one person, but when we all band together toward a common goal, we can accomplish a lot. Even in a dress.
If you're ready to jump in and make a difference in the lives of exploited girls and women this December, there are several ways you can do that.
You can participate in Dressember by being the one to wear the dress or tie every day, or the one donating to other people's fundraising pages. You don't have to limit your impact just to December, either- the Dressember Foundation joyfully accepts donations every month of the year, and even has a special program for those who wish to donate on a monthly basis.
You can also participate by getting the word out ahead of the event, encouraging your friends and family to join in, or by buying a dress from Dressember's dedicated line of ethically-made dresses.
Elegantees, a DoneGood Approved brand, was a natural choice for Blythe Hill, the founder of the Dressember Foundation, when she was looking for a way to manufacture Dressember's annual dress collection without contributing to the very problem she set out to solve.
Exploitation runs rampant in the garment manufacturing industry because of the prevalence of fast and cheap fashion. As was said in the video above, when something sounds too good to be true, it usually is. When we buy cheap clothes at a fraction of the price they should cost, someone somewhere is paying the price for us.
If you need to expand your wardrobe in preparation for Dressember, make sure that you're doing it ethically. If you're not sure where to start, don't worry- we've put together a collection of ethically-made dresses and ties to start your Dressember out on the right foot.
Here are some of my favorite pieces from the collection:
Three Quarter Sleeve Fit and Flare Dress
A classic silhouette that comes in three different colors, the Three Quarter Sleeve Fit and Flare Dress is the perfect dress for December. Its ¾ length sleeves offer enough coverage for a warmer day, but won't be an inconvenience if you need to put on a coat. The flared skirt offers plenty of space for fleece-lined leggings underneath, and the whole thing is super cute and versatile.
Be Generous Skinny Tie
For those opting for ties instead of dresses, the Be Generous Skinny Tie is a great choice for anyone who likes a more modern look. It was designed by a former Bachelor, so you know it has to be good.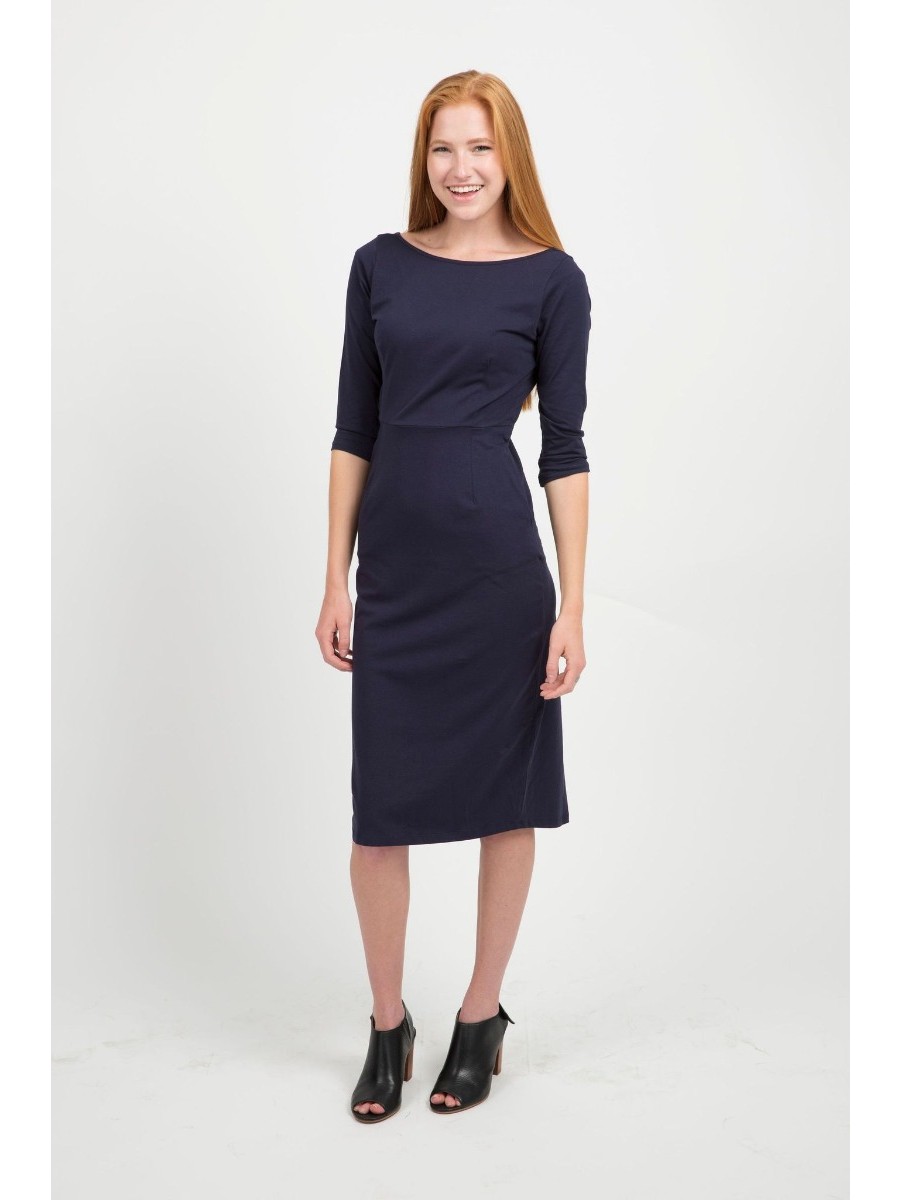 The Vera Dress
First of all, it has pockets. And, in a simple black, the Vera Dress is the perfect fit for any occasion. It has a boat neckline with a deep V back that is the perfect mixture of sassy and classy. You're not going to want to stop wearing this one once January rolls around.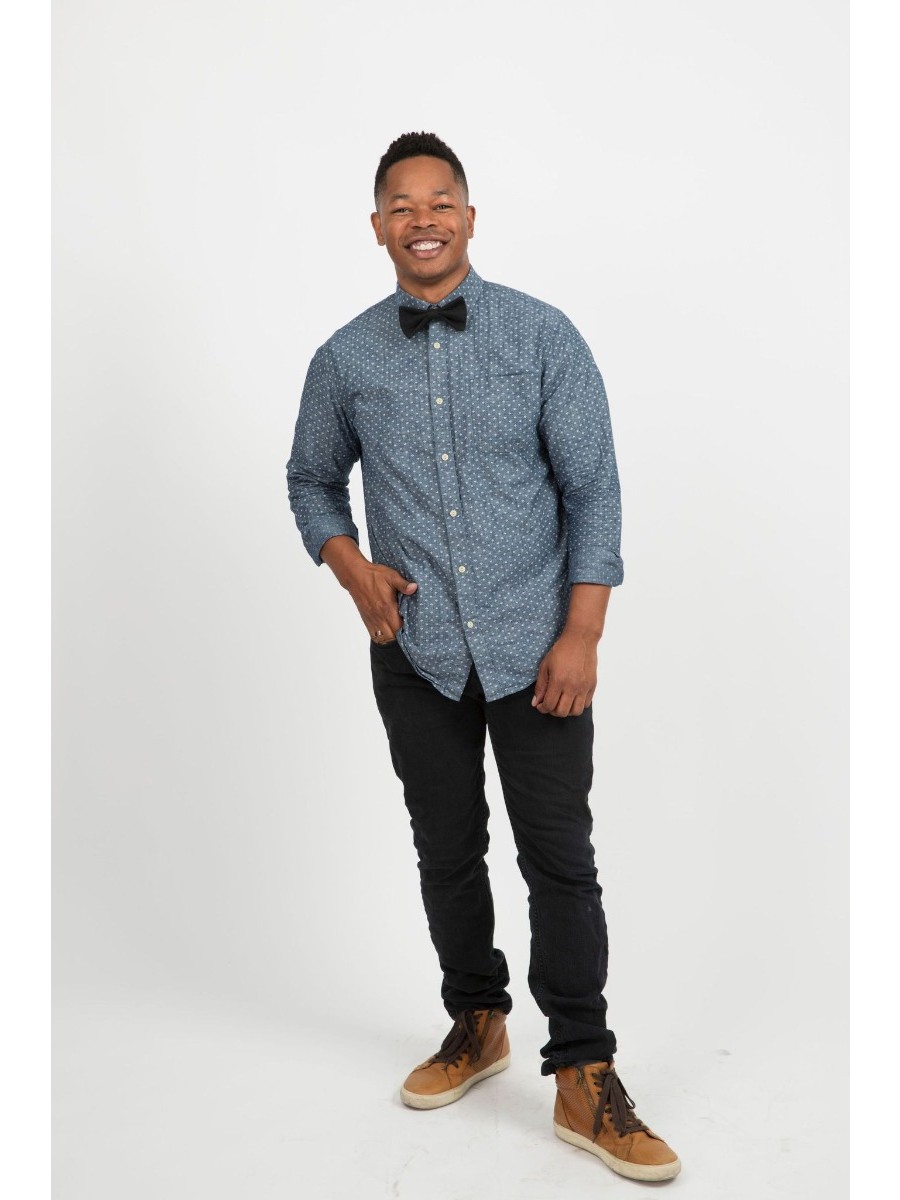 The Branden Bowtie
If you want to show off your quirky side, or you just can't imagine 31 straight days of straight ties, the Branden Bowtie was made for you. It was inspired by and named after Branden Harvey, host of the Sounds Good podcast and creator of the always uplifting Goodnewspaper.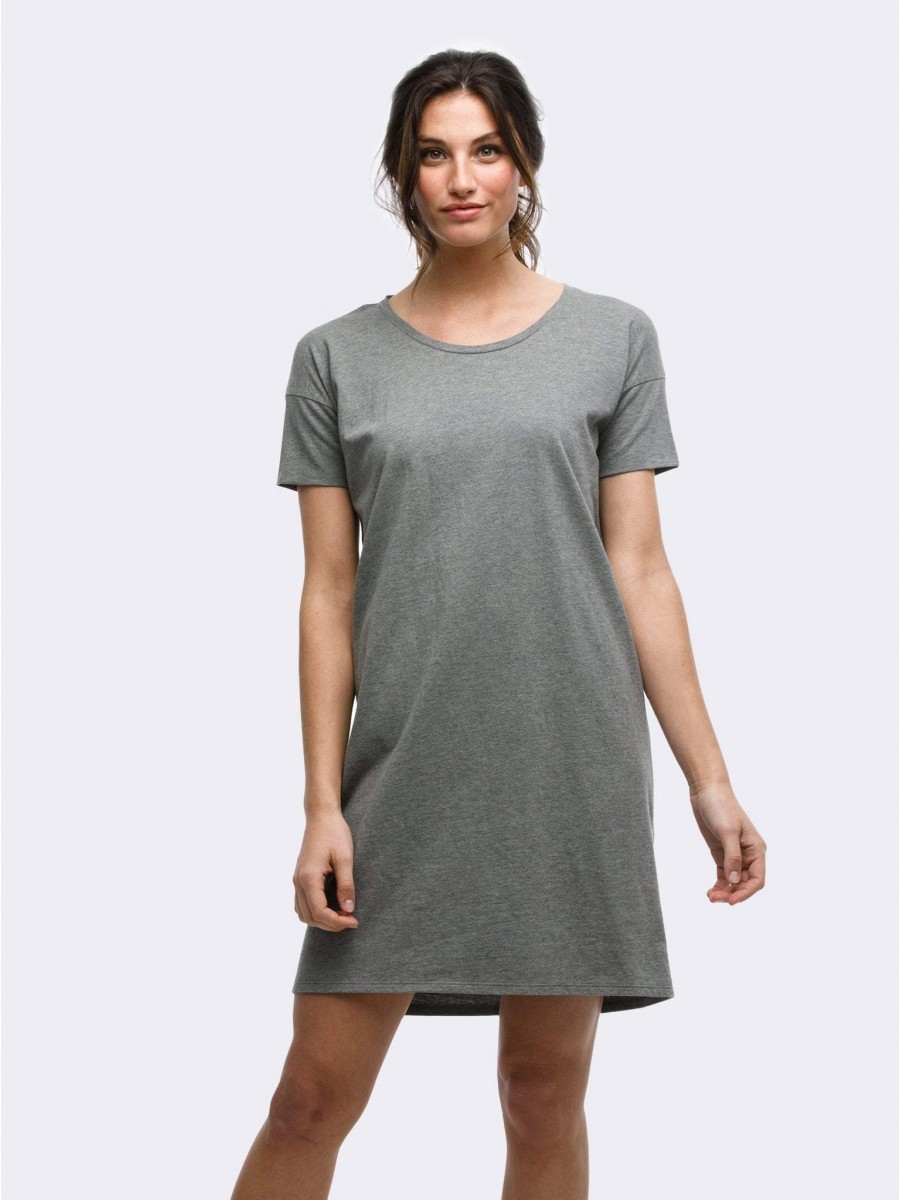 Perfect for days when you don't feel like getting out of your pajamas, the Magaly T-Shirt dress is every bit as comfortable. If you're going to be wearing dresses for a month, you're going to want at least one of these ultra-comfy, totally effortless t-shirt dresses in your closet.
Who knows, this may be the only dress you want to wear for all 31 days!
---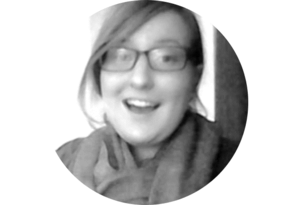 Kayla Robbins
DoneGood Contributor
Freelance writer working with bighearted businesses who want to better our world.
---