Ethical and Educational Toys for Toddlers
Engage your child's curiosity with these fun and ethical brands.
As the mom of a toddler, I have a vested interest in keeping up with ethical and educational toy options out there. I want to encourage my son's already curious mind and help him learn. I want to make sure that the products we buy him are being made ethically and are doing good in the world. I also want my son to play with toys that I'm not tempted to throw against the wall because they light up and sing loud, obnoxious songs.

But mainly the first two things. 

Anyway, for you parents of preschoolers out there who are like me, I've got your back. I came up with a list of some of our brands that offer fun learning toys that do good in the world, engage your toddler … and won't drive you crazy.
---
Uncommon Goods
No matter what you're looking for, Uncommon Goods is usually the answer, and toys are no exception. Uncommon Goods features unique and affordable products from all over the world, ensuring that their various vendors follow ethical labor and environmental standards.
From books and playhouses to craft supplies, games, and—my personal favorite—wooden foreign language blocks (I've already gotten my son the Hebrew ones!), Uncommon Goods has got you covered with hundreds of unique learning toys that spur the imagination.
---
Bubu & Lulu Toys
Bubu & Lulu Toys specializes in creating mix-and-match coloring books and wooden blocks. Their products teach about different professions and people around the world, and the mix-and-match feature fosters creativity and imagination in preschoolers.

Bubu & Lulu works with the UNRWA Rehabilitation Centre in Jerash (Gaza) Refugee Camp, where a deaf carpenter, Hassan, is able to generate a fair income and secure sustainable employment by creating these adorable blocks.
---
To the Market
To the Market sells all kinds of kids' products—including fun learning toys like soft blocks and puzzles, matching games, books, and stuffed animals. One that looks especially appealing to me right now is the Quiet Activity Book (keyword: quiet). It looks like it may even have enough activities in it to keep my son occupied for fifteen minutes or so, which is a win for me.

Even better, To the Market's mission is to "partner with existing artisan groups employing vulnerable communities, connecting them to global consumers and helping them grow their business." And that's a win for everyone.

Save 20% off the To the Market exclusive line with promo code TTMDONEGOOD20
---
For Purpose Kids
As your little one starts to reach school age, For Purpose Kids has products and toys that teach the importance of doing good in the world. For Purpose Kids sells toolkits that inspire children to be kind and do good for people, animals, and the planet.

Each toolkit contains a book, activity guide, as well as some kind of toy, craft, or game for your child. For Purpose Kids is able to provide such diverse products by partnering with companies that are already producing ethical and sustainable books, t-shirts, and other goods. To help you and your kids practice doing good, each toolkit purchase also provides five meals and basic education to underprivileged kids in India.

Save 20% off your first order with promo code DONEGOOD
---
Global Gifts
Global Gifts supports artisans from all over the world by providing a marketplace for various unique and handmade fair trade products. Their kids' products include simple games, hand-carved wooden crayons, felt stuffed animals, and musical instruments.

For the the parents of tiny ones out there, they also sell adorable felt mobiles, because we know that nothing mesmerizes a baby more than floating shapes on the ceiling. Many of Global Gifts' products are organic, so you can feel even better about your little one snuggling up with those cute stuffed animals. 

Save $15 off a $100 purchase with promo code DONEGOOD15
---
GAIA
GAIA offers handmade creations from refugee women resettled in Dallas. While their primary products are apparel and accessories, GAIA also carries a line of children's books to inspire, educate, and empower children—especially little girls.

This collection includes books that tell the stories of incredible women throughout history, books that teach virtues like kindness and good citizenship, and books that educate about lifestyles and traditions of different children around the world. GAIA is your stop if you want beautiful and inspiring books for your preschooler. 

Save $20 off a $100 purchase with promo code DoneGood
---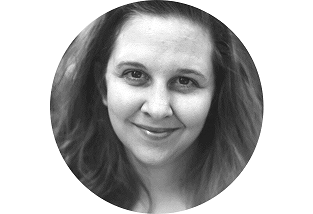 Erin King
DoneGood Contributor
Writer, editor, and all-around language enthusiast who uses her love of words to help others.

Website
---