Ethical Options for Your Furry Friends
3 brands that cater to your cute companions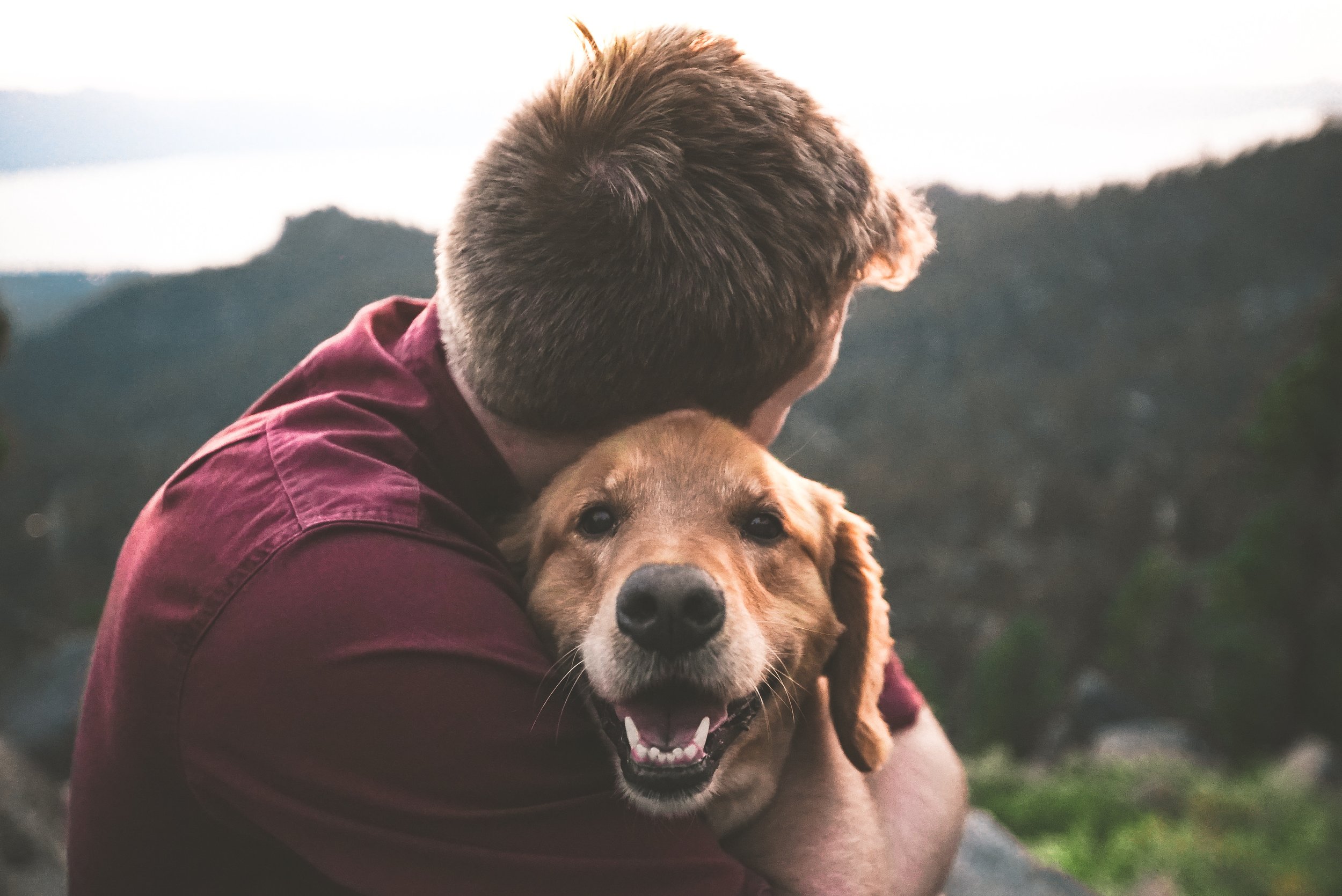 If you've been shopping with DoneGood for a while now, you've no doubt found some great, ethically made items for your home, your kids, and yourself. But what about the other members of your family?
You know, the short, hairy ones?
Unless you're related to Danny DeVito, I'm talking about your pets!
There's no need to give them less than the best. With these three DoneGood-approved brands, your pets can be outfitted in ethically made, high-quality goods whether they're out for a walk or snoozing in the sun.  
Brentwood Home
Brentwood Home isn't just a great source for handcrafted, environmentally-friendly mattresses for all the humans in your house- they also make pet beds that live up to all the same standards of quality!
They have two models that come in all different sizes to accommodate everyone from chihuahua to wolfhound. 
The Griffith pet bed features a simple, flat design that allows your pup to spread out as much as they want. Of course, it's made from 100% pet -friendly and non-toxic materials that are safe to sleep on (and even chew on, let's be real.)
Griffith's quilted cover is designed to be durable, scratch-resistant, and, when the time comes, completely washable. The actual foam mattress part is protected within a waterproof liner, so this bed is pretty much puppy-proof.
The Runyon pet bed is designed with orthopedic support that's perfect for older pets or those with arthritis or joint pain. It features two layers of foam- one a firm, high-density foam that provides support, and the other a soft, cushiony layer of memory foam. These are the same foams that are used in all of Brentwood's mattresses, so your dog doesn't have any excuse to jump up on your bed at night…
Yeah, right. 
Another great product Brentwood Home offers is replacement covers for both of their pet beds.  That way, if it ever gets stained, scratched, or ruined, you don't need to buy a whole new bed. Put on the new cover and it will be good as new!
The replacement covers also make it easy to change the color of your dog bed if you redecorate later on. This is such a key feature that can drastically extend the useful life of the product. It's good to see that they're taking customer needs into account because realistically you're going to have to replace that at some point.
Flowfold
When it's time for a w-a-l-k, Flowfold has got you covered. Their cool and colorful leashes are made from recycled scraps of Sterling rope.
This is the same rope that rock climbers all around the world trust with their lives, so it should be more than adequate for preventing Fido from chasing that squirrel.
Flowfold makes these leashes in collaboration with the Sterling company. They repurpose all of the rope that hasn't passed Sterling's rigorous quality assurance inspection. This second-quality rope may not make the cut for climbing up a sheer mountainside, but it's still plenty strong enough to keep your four-legged friend by your side.
The leashes are lightweight, durable, and pair perfectly with Flowfold's quick-drying, odor-resistant dog collars!
Boots & Arrow
Before we get to the goods, can we talk about this company's absolutely adorable name?
Arrow comes from the name of the owner's beloved rescue dog, and Boots comes from the material that's used to make a lot of their products- reclaimed cowboy boots!
Every item from Boots & Arrow is handmade in Texas and features the unique patterns and intricate detailing of the boots. No two are alike.
And there are a variety of products to choose from. Boots & Arrow makes dog collars, bandanas, poop bag holders that clip onto your keychain, and even a few accessories for people, like a bootstrap keychain or money clip.
All of these products are available in a ton of different colors, so there's something for almost any style. If you find one you really love, though, you might want to act fast! Due to the one-of-a-kind nature of these items, there's no guarantee that something similar will be in stock again.
Oh, and if you happen to have a gently-used pair of leather cowboy boots taking up space in your closet, you can send them in to be crafted into new Boots & Arrow products. If you make a donation, you'll get 20% off your next arrow to boot!
---
Kayla Robbins
DoneGood Contributor
A freelance writer working with bighearted businesses who want to better our world.
---