Gift Ideas for the Minimalist in Your Life
There's no need to cross them off your Christmas list!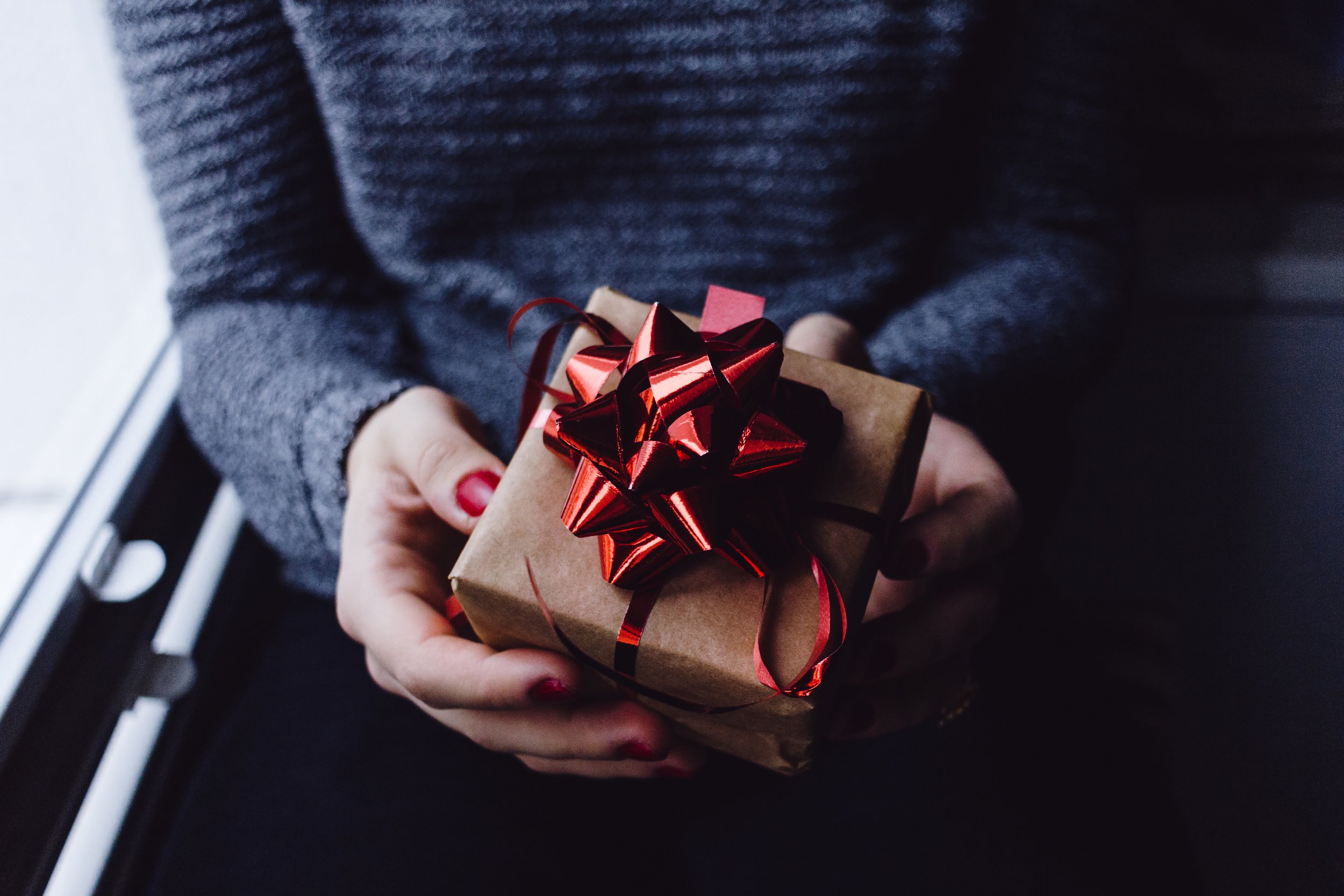 When a loved one of yours embraces the minimalist lifestyle, they can also become kind of hard to shop for. If they don't keep a well-curated, up-to-date wishlist of items they really want and need, potential gift-givers can understandably feel a bit lost.
What can you really get for someone that's guaranteed not to end up in a trash bag on its way to the thrift store?
Well, actually a lot of things!
Let's check out a few:
Minimalists Still Eat
At least, I'm pretty sure that they do.
Get a great gift for your minimalist friends that won't clutter up their closet, or even their kitchen cabinet for very long.
Try some teas from Happy Earth Tea or Mountain Mels, coffee from any of the brands in my recent round-up, or chocolates from Five North Chocolate.
If your giftee doesn't have much of a sweet tooth, you could get some soup mixes, popcorn, spice blends, or instant meals from Women's Bean Project.
Minimalists Still Clean
It's hard to enjoy all your stark, uncluttered space when it's covered in filth and grime, so I would think that minimalists still clean- both their homes and their bodies, thankfully!
Cleaning products may not seem like a very glamorous gift to you, but as long as you know that they'll be used and appreciated, you can't really go wrong!
Natural, plastic-free cleaning products like those from Meliora or CleanCult are right in line with minimalist values, plus they work really well. You may just introduce your friend to their new favorite cleaning product!
For something a bit more luxurious, try high-quality personal care products like those from Teadora, Soapbox, Eu'Genia Shea, or Sitti Soap.
If your recipient loves to travel, you could even gift them a 4 in 1 bar from Redbudsuds. The unique formulation allows a single bar to act as shampoo, conditioner, body wash, and shaving lather, which really saves room in the toiletry bag. They come in all sorts of scents like cedar, citrus, lemongrass, sea clay, and even scent-free.
Speaking of travel, that brings me to my next point:
Minimalists Still Experience Life
Actually, a big part of why a lot of people become minimalists is to own less, but do more. They shift their focus away from owning things and toward experiencing more.
And that shift in mindset actually opens up a rich vein of gift ideas for the minimalists in your life.
Instead of wrapping up a new food processor, why not opt instead for a pottery class, concert tickets, museum memberships, travel vouchers, or a stay at a cute B&B? 
Travel-related gifts are actually one of the best gift ideas for minimalists. 
Check out the experiences offered by Have Fun Do Good. Not only will you get to see awesome places like Costa Rica and Grand Canyon National Park with other awesome people (the have fun part) but you'll also get to participate in 2 or 3 volunteer projects during the course of the trip (the do good part.)
Context Travel offers more flexibility on locations, dates, and non-group travel. You can even book based on your gift recipient's interests, like art, history, architecture, cuisine, and more! 
Great Ideas for Minimalists- Good for Anyone!
These are all great minimalist gift ideas, but honestly, they could work for almost anyone on your list. 
Really, who wouldn't like to receive some yummy edible treats, a new luxurious soap, or tickets for a once-in-a-lifetime trip? Sign me up!
With this list of minimalist gift ideas, you don't need to dread upcoming birthdays anymore. With these ideas, you'll be fully prepared to get an awesome gift for anyone on your list!
---
Kayla Robbins
DoneGood Contributor
A freelance writer working with bighearted businesses who want to better our world.
---