Quality Products, Made in the USA
Support your neighbors! Buy from amazing, ethical businesses based right here in the USA.
The Fourth of July is coming up, and that's enough to make all of us feel a little more patriotic. Because you're here, we're guessing you already care about making your purchases do good for people and the planet. But if you're starting to get into a "this land is your land, this land is my land" state of mind, now is a great time to think about doing good for some of your neighbors by supporting their businesses. This Independence Day, we're highlighting some of our favorite, quality, Made-in-the-USA brands for all kinds of products, so that you can support some great businesses that are doing good right here in our communities.
---
Bluer Denim
Based in: Portland, OR
What's more American than a good, old-fashioned pair of durable jeans? Bluer Denim offers quality men's and women's jeans that are made in the USA from start to finish: Portland designs, Georgia cotton milled in North Carolina, zippers and rivets from Kentucky, sewn and hand-finished in LA. Bluer Denim also offers an eco-friendly twist on the one-for-one model: they'll buy a pair of your old jeans and donate them to someone in need.
---
Mini + Meep
Based in: Asheville, NC
For the tiniest do-gooders among us, Mini + Meep is the way to go. A small, family-run business, Mini + Meep offers soft, organic cotton children's clothing with adorable hand-painted designs. My son has several Mini + Meep tees, and I feel good about him wearing such good quality, cute, and comfortable clothes. I feel even better knowing that our purchases are supporting a small business and fellow toddler mom in North Carolina and enabling Mini + Meep to donate three meals to local children in need.
---
WoodSnap
Based in: Riverside, CA
If you're looking for a creative way to decorate your home and share your favorite memories, look no further. WoodSnap allows you to print your favorite photos … on wood! In addition to photo blocks and frames, WoodSnap also offers the opportunity to personalize other wooden home goods like coasters, boxes, magnets, and bottle openers. Sure to be a unique piece in your home, WoodSnap ensures your new decor won't come at the expense of our forests; they partner with American Forests and Farmer's Footprint to ensure that the wood they use is sustainably harvested and that trees are re-planted.
---
One For Women
From various locations across the USA
Gift and subscription boxes are all the rage now—why not give a gift box that is ethically made in the USA and that gives back? Yes, that exists! One For Women gift boxes empower women by featuring products from various female-owned businesses all over the USA. Boxes are filled with goodies like beauty products, stationery, snacks, home goods, and more. One For Women boxes further empower women by giving back a portion of their proceeds to various non-profits that benefit women and girls.
---
Brentwood Home
Based in: Los Angeles, CA
Brentwood Home offers natural bedding essentials proudly designed and made in Los Angeles. Citing their "California Ethos," Brentwood Home takes pride in paying attention to details that others might ignore. Besides providing high-quality, non-toxic, organic bedding, Brentwood Home also ensures that their products are handcrafted through fair labor practices and low impact production, and even donates mattresses to the homeless. Because they cut out the middle man by producing and selling their own products, Brentwood Home is able to promise an honest price with no hefty markups for all your bedding needs.
---
Preserve
Based in: Waltham, MA
Love our beautiful nation AND want to help protect its beauty? Preserve is the brand for you. Preserve offers a range of products—from kitchenware and food storage to toothbrushes and razors—all made from 100% recycled materials. In addition to being made from recycled materials, Preserve goods are made to be reused, so many of their kitchen goods, for example, will keep you from needing to use disposable plastic products.
---
Alchemy Goods
Based in: Seattle, WA
Alchemy Goods is all about modern-day alchemy—turning trash into something beautiful and useful. This upcycling brand turns old bicycle tires, seat belts, and advertising banners into sleek and functional bags, wallets, belts, and other goods. All of Alchemy Goods' products are made in Seattle, so you can feel proud that your purchase is supporting American business and jobs, as well as taking care of our planet.
---
Good Good Good
Based in: Nashville, TN
We've been talking about some good quality products, but how about some good quality news? Good Good Good is a media company that sets out to prove that, whatever social media may lead us to believe, good news isn't dead. Check out their Goodnewspaper for a tangible way to celebrate the people, ideas, and movements that are changing the world for the better. In addition to their newspaper, Good Good Good also produces an email newsletter and a podcast.
---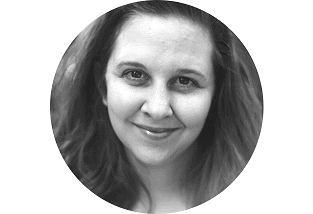 Erin King
DoneGood Contributor
Writer, editor, and all-around language enthusiast who uses her love of words to help others.

Website
---