The Ultimate Guide to Sustainable Fashion
How to shop according to your values, no matter what they are.
"Sustainability" means different things to different people.
It could mean eco-friendly, cruelty-free, fair trade, zero waste, vegan, recycled or upcycled, or any number of other things. One thing is for sure: those who are interested in shopping sustainably want to be sure that their purchasing decisions aren't needlessly harmful to people, animals, or the planet.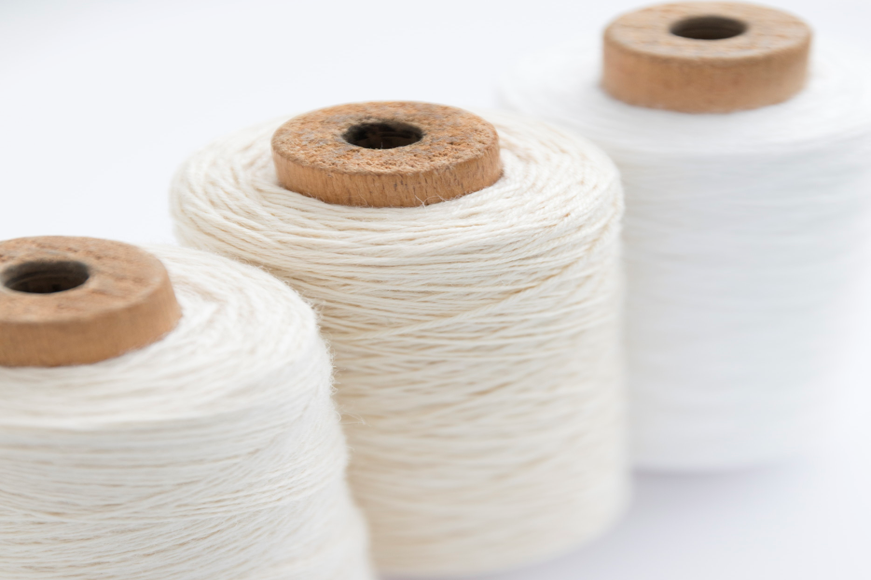 There are different ways to live more sustainably, but which way is the best?
When you add this on top of the existing headaches of clothes shopping in general, upgrading your wardrobe with sustainable fashion may seem impossible. I mean, finding clothes that you like, in your budget, that fit your body is hard enough without worrying about how they were made.
But using your dollars to support ethical producers and back sustainable practices is well worth it. And it doesn't have to be such a struggle if you know where to look.
Which is exactly why we created this guide.
What's the impact of 'fast fashion'?
Do our small choices, like where to buy a new sweater, really make that big of a difference? To determine that, let's take a quick look at the impact of 'fast fashion' on the world around us.
For those unfamiliar with the term, fast fashion is cheap, trendy clothing that is produced without concern for environmental impact or human rights.
As recently as the 1990s, clothing shoppers were presented with only a few fashion seasons: Spring/Summer and Fall/Winter. Now, thanks to big apparel brands like H&M, Zara, and Forever21, there are as many as 52 fashion micro-seasons. You read that right, one per week.
---
"Fast fashion is cheap, trendy clothing that is produced without concern for environmental impact or human rights."
---
Translation: as soon as you've bought something it becomes "out of style." Time to go back to the store. And fast fashion doesn't just damage our bank accounts, it's really bad for the world around us.  
It's harmful for people
Fast fashion's disposable clothing doesn't just appear out of nowhere. The millions of garments that are produced each year are sewn for us by workers in various countries, the vast majority of whom are young women.
Unfortunately, these workers are not always treated fairly, paid well, or even given safe working conditions. After all, how much can possibly be left over from a $15 dress for wages? The low consumer cost of fast fashion is simply not enough to support these workers at a livable wage.
What's worse is that the fast fashion industry is a well-known haven for forced and child labor. The U.S. Department of Labor has found evidence of this vile practice in numerous countries.
Buying from a transparent clothing company committed to fair treatment in every step of the manufacturing process is essential to avoid supporting slave labor.
It's polluting our water
Textile dyeing is one of the largest sources of pollution to clean water globally, second only to agriculture. Many of these dyes contain hazardous chemicals that are toxic, bio-accumulative, and carcinogenic to humans and wildlife.
As if that weren't bad enough, many of today's most popular fabrics are plastic-based. When these fabrics are washed, they break down and release micro plastics which are too small to be filtered out by water treatment facilities and end up in the ocean.
Polyester may be more comfortable now than it was decades ago, but it's still just as harmful to the environment. Most people aren't yet aware of this issue, but even those who are find it difficult to eliminate entirely.
These fabrics are everywhere, from your underwear to your workout clothes, to your pajamas. Start checking tags in a department store, and it can seem impossible to get away from the stuff.
Even staying away from synthetic, plastic-based fabrics isn't without its drawbacks. Traditional cotton farms use more than 5,000 gallons of water to produce the amount needed for a single t-shirt and pair of jeans.
It's filling our landfills
Fast fashion produces landfill waste at both ends of its short life cycle. When the clothing is first made, companies send their offcuts, mistakes, and excess fabric to the dump.
Then, when the apparel becomes damaged or is no longer wanted, it often ends up there as well. "Often" in this case, means that over 8 out of 10 articles of clothing wind up in the dumpster.
Even if you donate used clothes to a thrift shop, the stores are often understaffed and overwhelmed by clothing donations. If a brief glance through the pile turns up low quality fast fashion pieces, the whole pile is likely to end up in the trash.
We can do better.
 Although these heartbreaking effects are seen by some as a necessary part of the production process, there are plenty of ethical clothing companies out there proving them wrong.
Shopping exclusively with those companies sends a clear message: we can do better.
Whatever you value most, there's a clothing company out there that feels the same way. Plus, it's becoming even easier to buy used clothing whether online or at your local thrift store.
Whatever your preference, more and more sustainable fashion companies are thriving because of their commitment to being better. Check out some of our favorites below.
Environmental sustainability is one of the key pillars of sustainable fashion. And thanks to the creativity and commitment of today's ethical clothing brands, there are more ways to achieve it than ever before!
Take a peek at how each of these top sustainable fashion brands found their own unique ways to protect our environment:
Pact Apparel: Using certified organic cotton has allowed Pact to produce a wide range of high quality, super comfortable clothing with minimal negative impact. Their products are free from toxic dyes and pesticides, which is good for you and the planet!  
Rest assured, these high standards don't compromise the quality of the clothes- they're still super soft and oh so cozy.
Indigenous: Indigenous combines a number of natural fiber fabrics with low-impact dyes to produce ethically made, sustainable clothing.
Whether they're made from pesticide-free, organic cotton grown in Peru, free-range alpaca yarn sourced from small-scale ranchers, or biodegradable Tencel made from sustainably harvested wood pulp in a closed loop system, these clothes feel good on your skin and your conscience.
Encircled: In addition to using natural, sustainably sourced fabrics and low-impact dyes, Encircled takes its commitment to environmental protection one step further by using recyclable, minimal packaging, and keeping transportation needs low.  
They are based in Toronto, and do the majority of their sourcing and shipping within North America, which reduces their overall carbon footprint significantly. They also repurpose fabric scraps and flawed items, which are usually byproducts of the production process sent straight to the landfill.
Preventing cruelty to all creatures is another key value for many shoppers looking for sustainable fashion options. Luckily, there are more and more clothing brands who share this commitment to cruelty-free apparel. Here are a few of our favorites:
Corkor: Wallets, bags, and purses are one of the most difficult items to find cruelty-free alternatives for. It seems that all the high-quality products are made from leather, while those made from other materials feel cheap and flimsy.
Corkor wanted to solve that problem with its line of 100% vegan accessories that aren't made from leather or pleather, but cork! Yup, it comes from a tree.
These products will last for years and are very low-maintenance. In fact, they're water-repellant, stain resistant, and scratch proof, and if you ever need to clean them, you can just use soap and water.
Akamae: Akamae is a clothing brand with a commitment to producing cruelty-free products. Their base of operations is located in the remote jungle of northern Thailand, and most of their workers are refugee artisans who have been displaced due to ongoing conflict in Burma. Akamae seeks to stop the cycle of violence- toward people and animals- with its line of sustainable vegan jewelry and accessories.
Groceries Apparel: Working with a limited number of materials hasn't stopped Groceries Apparel from producing a huge variety of apparel for both women and men.
They offer shirts, pants, dresses, intimates, outerwear, and more from 5 basic materials. All of the items Groceries Apparel sells are made from eucalyptus, organic cotton, hemp, recycled plastic, or recycled cotton, all colored with vegetable-based dyes. Not an animal-derived product in sight!
Keeping the waste your company produces down to the absolute minimum is a great way to reduce your negative impact on the planet. Reusing other people's trash is another great way, though it requires a fair amount of creativity. Here are a few brands who have mastered that skill:
Tonlé: Tonlé rescues fabric scraps from other designers that would have otherwise been sent to the landfill. By making the most out of what other clothing makers see as unusable, they're able to create totally unique pieces from recycled fabric.
But they don't stop there.
Tonlé also uses the scrap fabric from its own manufacturing process and turns it into yarn, which can be used to knit up new garments in a twice recycled fiber! That leaves them with a 2-3 percent waste rate, which is great compared to the industry average of 40 percent!
They still weren't satisfied. To make their company completely zero waste, clever workers pioneered a way to turn even the tiniest pieces of fabric with bits of scrap paper and a natural glue which creates a unique recycled paper that the brand uses for hangtags and labels. Amazing!
Alchemy Goods: Alchemy Goods also recycles waste products that no one else wants, but they don't work with fabrics.
Their line of bags, belts, wallets, and other accessories are made from recovered objects like bicycle inner tubes, seat belts, and advertising banners. Many of the materials are sourced from bike shops and REI stores all over the country, so check with your local shop to see if they're participating in the program. If not, maybe you can convince them to start!
If you want to donate directly, there's an option for that too. And you can even have your own custom creation made for you! You just send in the materials you'd like them to use, and they turn what would be trash, alchemy-like into something awesome.That would be the ultimate conversation piece.
Toad&Co: Toad & Co has a unique approach to reducing waste in the clothing industry. They do make their clothing from sustainable fibers and recycled fabrics, but the most unique thing about this company is their Renewed Apparel program.
Basically, what it does is takes worn, stain, or damaged Toad & Co clothing that it can't resell, and breathes new life into it. After a wash in the zero-waste, industrial-strength Tersus washing machine and a thorough once-over by a team of experienced sewists, most products are good as new and ready to go to a new owner.
If the clothes are beyond repair, they'll be shredded and sent to a fabric mill to become recycled fabric.
You can shop Renewed clothes for men or for women. They're offered at a discounted rate, so they're a great option for someone wanting to make sustainable fashion choices on a tight budget.
Norton Point: If it's sunglasses that your looking for, Norton Point creates stylish, high-quality shades from 100% recovered ocean plastic. Every purchase of sunglasses removes one-pound of plastic from the canals and coastlines, and 5% of net profits are donated to global clean up efforts.
Slip on a pair of their Current, Swell or Tide sunglasses and you'll definitely #SeaPlasticDifferently!
Creating a conscious, slow fashion wardrobe isn't only better for the world, it can be better for you too. Because when we choose clothing brands that care about their makers, materials, customers, and the world around them—not just turning a profit—we can often get a better product.
Visit the DoneGood Shop to explore hundreds of ethical and sustainable brands.
---
Kayla Robbins
DoneGood Contributor
A freelance writer working with bighearted businesses who want to better our world.
---