Thoughtful Mother's Day Gifts That Support Women Around the World
A collection of gifts moms will appreciate (even more than macaroni art) from women-powered businesses
Mother's Day is around the corner, people. (It's May 12, 2019—you're welcome.)
If you want to get your mom a thoughtful gift she'll really love, it's time to start looking now.
While the DIY approach is always appreciated, if you want to give Mom a luxurious gift, leave the macaroni in the pantry.
We're not going the old flowers and chocolates route, either. This year, why not go for a Mother's Day gift that's made by women, for women, and makes a difference in the world?
That's right, 2019 is the year of personalized, unique gifts for moms!
Don't worry, you're not on your own here.
Here are some suggestions.
---
1. She Inspires Candle from Prosperity Candle
This is a great gift if your mom is a candle person. Is she? You have to be sure. Have you ever seen her actually burn a candle? If not, this may end up being just another generic gift that sits unused on a bookshelf.
If you're positive she's a candle person, you're not out of the woods yet. You may have to do some light espionage to figure out what kind of scents she likes best. Check some labels, make a few innocent inquiries, or enlist Dad's help if you can.
The She Inspires Candle comes in one of four options: Fearless, Persist, Fierce, or Queen. They each have their own unique scent profile, but if your investigation didn't turn up any leads, you can always choose based on which word best describes your mom.
Include a card with an explanation of how she embodies that word, and this is a top-tier Mother's Day gift!
All of Prosperity Candle's products are sustainably made by women artisans, many of whom are refugees working to make a better life in the United States.
I'm not saying it will make you the favorite child, but I'm not not saying that.
Save $10 off orders over $50 (one-time use) with
promo code: DoneGood10
---
2. Faith Gold Bar Necklace from The Starfish Project
This necklace is engraved with three core values your mom probably engraved upon you: faith, hope, and love.
Pamper your mom this year with unique jewelry that speaks to her values. And boy does this necklace walk the talk.
With your purchase, you help the Starfish Project fulfill their mission of restoring hope to women survivors of sex trafficking. The price of the Faith Gold Bar necklace is equal to the cost of 2 full weeks of boarding at the Starfish Project shelter.
By providing shelter, healthcare, vocational training, counseling, and education grants, they help women and girls break free from the sex trade and make a better life for themselves and their families.
Save 20% off your first order with promo code:
donegood
---
3. Bubbly & Bright Ideas Box from One for Women
One for Women is a treasure trove of great gift boxes for moms, wives, friends, and just about anyone. It's hard to choose just one for this list, but the Bubbly & Bright Ideas box is the crème de la crème.
The mini box includes a champagne scented candle and a gorgeous navy and gold foil notebook. Spring for the max and you'll also get a shimmery champagne lip glitz and a cute canvas tote bag that says, "I like champagne."
Once again, only a good choice if your mom actually does like champagne. (If she's not a big fan, check out some of their other boxes!)
All of this comes packaged up in a cute box, and you can even add a custom card or gift message if Mom is far away.
And of course, this is a gift that gives back. All of the products featured in One for Women's curated gift boxes are from women-owned or women-run businesses. To take the idea of women supporting women even further, the company also donates a portion of their proceeds to women's organizations.
That's the Mother's day gift that keeps on giving!
Save 10% with promo code: DONEGOOD
---
4. Bath Bomb Kit from SoapBox
If you're shopping for a mother of young children, she may need an opportunity to chill out. The Bath Bomb Kit will give her the perfect excuse to do just that.
Through their partnership with Sundara, SoapBox helps to supply work for over 30 women in Myanmar.
Hopefully, this set of bath bombs will put one woman in your household out of work for at least an hour or so.
Remember, May 12th.
These Mother's day gift ideas should give you a good jumping off point, but feel free to keep browsing in the DoneGood Shop. After all, you know your mom best!
P.S. Mamas, I see you reading this. You might want to share this with your kids (or husbands) to see…  
Save 20% off your first order with promo
code: DoneGood20
---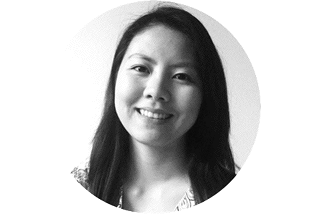 Gaby Kuroda
Mapper of Good, DoneGood
Brazilian born and Drexel University's first Entrepreneur and Innovator major who excels at crunching info on mission-driven brands.
---