World Day Against Child Labor: The Persistent Problem of Child Labor—and Brands that are Fighting It
These four brands empower children and families
As I talk with others about ethical shopping, child labor is often brought up as the first issue that nudged them toward more conscious consumerism. We've likely all heard devastating stories about children found working in the supply chains of popular food or clothing brands—laboring in unsafe conditions, for long hours, for incredibly low wages.
And we're right to be concerned. According to the United Nations, there are still approximately 152 million children involved in child labor, with 70% of these children working in the agricultural industry. For example, the Washington Post just reported on how much of the chocolate Americans eat continues to be produced with child labor.

Wednesday, June 12 is the 2019 World Day Against Child Labor; this year's theme is "Children shouldn't work in fields, but on dreams." Our hope is that child labor is not only eradicated, but that those same children are instead offered education and a chance to break the cycles of poverty that contribute to child labor.

We've still got some work to do. The good news is that we have some amazing partner brands that not only meet strict ethical labor standards (i.e. no child labor, forced labor, or underpaid workers), but also actively work to empower children and families, helping whole communities thrive around the world.
---
MarketPlace: Handwork of India
MarketPlace: Handwork of India offers beautiful hand-printed and hand-dyed women's clothing and accessories. They began as a venture in 1980 to help low-income women in Mumbai, India support themselves and their families. These women learned how to sew by hand, providing a simple job that they could do from home to support their families, without having to pay for equipment or childcare.

Today, MarketPlace works with over 400 artisans, offering them meaningful employment that allows them to stay self-sufficient and provide for their families. Beyond creating jobs and providing employment, MarketPlace collaborates with the Indian non-profit SHARE to offer a variety of social programs that help artisans and their families reach their full potential. This includes programs for the artisans' children that them to succeed in school and beyond.
---
Thrive Market
Thrive Market is a membership community that provides healthy and organic foods and products to their members at wholesale prices. Their mission is to make healthy living accessible to every American family. And by every American family, they mean every American family. For every membership purchased, Thrive donates a membership to a low-income family, providing healthy options for food, health, and beauty products at a discount cost.

In addition to donating these memberships, Thrive's "Spread the Health" program raised over $1 million last year to fund the shopping budgets of these low-income families and provide food staples to families in crisis. Last year specifically, this included sending food to tens and thousands of families who were separated at the Mexican border or on furlough due to the government shutdown.
---
Sudara
Sudara began in 2006 when founder Shannon Keith took a trip to India and saw the realities of the sex trade in the developing world. Since lack of education and employment among women are some of the primary factors that contribute to sex trafficking, Sudara offers job training and work at a sewing center to vulnerable women throughout India. These women go on to make some of the funnest men's, women's, and children's loungewear you will ever see.

But employment alone isn't enough to break the cycles of human trafficking long-term, which is why Sudara invests in the next generation. Their non-profit, the Sudara Freedom Fund, works to equip and empower both employees and their children with education, housing, and microloans.
---
Krochet Kids
Krochet Kids offers men's, women's, and children's apparel and headwear. No doubt the best thing about buying a Krochet Kids product is that the item is hand-signed by the person who made it.

Krochet Kids began simply as three guys from Spokane, WA who liked to crochet, and then realized that such a simple and portable craft could help provide employment and self-sufficiency to displaced families living in government camps in Uganda. Today, Krochet Kids employs hundreds of people in Uganda and Peru looking to provide for themselves and their families.

While job creation is important, Krochet Kids realizes that it is only a first step. They partner with the non-profit Capable to provide holistic programs including education, mentorship, and financial services to help eliminate poverty in these communities, equip their workers, and strengthen their families.
---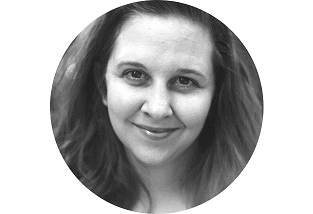 Erin King
DoneGood Contributor
Writer, editor, and all-around language enthusiast who uses her love of words to help others.

Website
---