"Changing the Game: How the Explosion of Sustainable Shoppers is Transforming the Business Landscape"
Join the DoneGood team and other expert guests for a live conversation on the explosion in consumer demand for sustainable goods—and how this sea change is fueling an explosion in social entrepreneurship, and changing the behavior of major corporations as they see the ways that being more sustainable increases their bottom lines.
Guests will include Cullen Schwarz, DoneGood's founder and CEO; Christopher Marquis, Cambridge business professor and leading global expert on sustainable business trends; Jeff Cherry, Managing Partner, Conscious Venture Partners; and Julie Hulstein, Founder & CEO of Vi Bella – a DoneGood partner brand.
On the webinar, expert guests will discuss:
Reports demonstrating the rapid increase in consumer demand for sustainably made products in recent years, creating a now $376 billion global market for sustainable goods.
How shifts in consumer purchasing are fueling the rise of social enterprises, leading major corporations to act more sustainably, and making an impact in the fight against climate change and for more fair trade production.
How companies becoming more sustainable and adopting Conscious Capitalism principles are increasing profitability. 
A look into DoneGood's work, and how our current crowdfunding campaign can help us continue growing our positive social impact and growing our business—the business Forbes called "The Amazon for Social Good."
We hope to see you there. You'll be welcome to join the discussion with thoughts or questions, or just listen in.
Not able to attend this date and time? Click the button below to register and automatically receive a recording after the webinar has completed.
_______________________________________________________________________
Webinar Participant Bios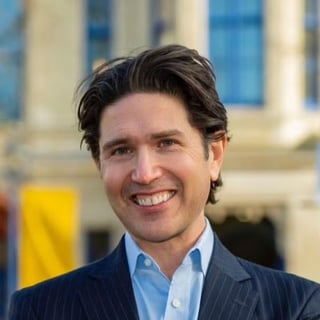 Christopher Marquis:
University of Cambridge Judge Business School Professor and Author
Christopher Marquis is a professor at Cambridge's Judge Business School. He's one of the world's leading experts on sustainable business, and how social enterprises' deeper purpose helps them attract top talent, more customers, additional investment opportunities, and a stronger bottom line. Prior to joining Cambridge, he taught at Cornell for 6 years and Harvard Business School for 10 years, where he developed an award-winning course on Social Entrepreneurship. Chris has authored over 20 peer reviewed academic articles and over 50 Harvard business cases on topics related to sustainable business, earning awards for scholarly achievement from the Academy of Management and the American Sociological Association. He literally wrote the book on B Corps, titled Better Business: How the B Corp Movement Is Remaking Capitalism, which focuses on the potential for B Corp certification and stakeholder governance models to create a capitalism that makes the world better.
_______________________________
Jeff Cherry: Managing Partner,
Conscious Venture Partners
Over the last 35 years Jeff has been a designer, CEO, educator, consultant and investor. As the founder of the Porter Group, Managing Partner of Conscious Venture Partners, LLC and Founder and Executive Director of the Conscious Venture Lab, Jeff is an evangelist for the transformation of capitalism. Working with private investors and early-stage businesses his goal is to create businesses that are operating at the intersection of profit and purpose. As an expert in the emerging field of Conscious Capitalism Jeff has been invited to speak or present at a number of universities around the country on the topic of impact investing and new models of business. These include: The University of Maryland, The Darden School at the University of Virginia, Yale University, Columbia University, The Booth School at the University of Chicago, Howard Community College and The University of Baltimore.
_______________________________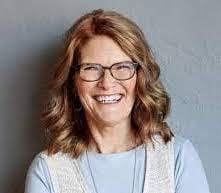 Julie Hulstein: Founder & CEO of Vi Bella
Shortly after retiring from her high school band director position in 2010, Julie Hulstein took her first trip to Haiti. She was there as part of the relief efforts after a large earthquake devastated much of Port-au-Prince. Julie soon realized that the suffering she saw was more than a result of this natural disaster; she was witnessing lives that were impacted and held captive by severe, deep, prevailing poverty. Vi Bella was formed in June of 2011 to provide steady ethical employment and skills training to empower the people of Haiti to walk out of poverty. Since then, Vi Bella has grown to employ over 30 artisans in Haiti and a small team in Mexico, as well as providing work for many partner artisans in these two countries. Vi Bella artisans craft by hand beautiful jewelry, accessories and home goods using sustainable, recycled, and locally sourced materials such as horn, seeds, clay, shell, leather, and tin. Vi Bella has been a partner brand with DoneGood for 6 years, working to further their mission to create 'Style with Purpose' that empowers artisans and their families.
_______________________________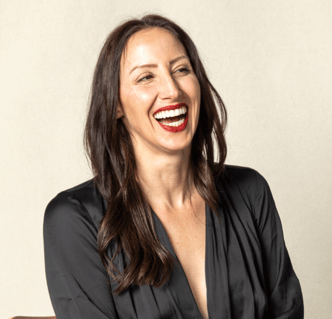 Julie Colombino-Billingham: Founder & President of Deux Mains
Determined to work as a job creation activist, Julie Colombino-Billingham founded a business in Haiti that uses the ingenious wisdom of its countrymen to create great jobs. Deux Mains is a Haitian brand that handcrafts sustainable luxury leather sandals and goods for global distribution. Deux Mains uses only raw materials that are found, made, or sourced locally on the island. The Deux Mains factory is 100% solar powered and women-owned. They private and white label for other brands who want to manufacture in a sustainable and ethical manner, and are currently the only shoe making factory in Port-au-Prince that manufactures school shoes for local school children. Under Billlingham's leadership, the past decade+ has been a dramatic evolution from earthquake recovery into a fashion forward business that quickly propelled into the world of ethical fashion. Julie has received multiple awards for her work as a female entrepreneur. Julie's book, From Death to Dollars, will be available in 2024.
_______________________________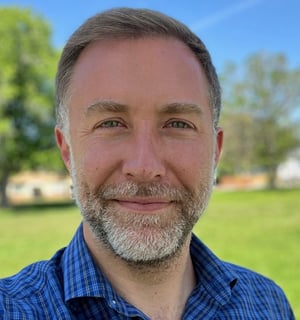 Cullen Schwarz: Chief of Good Thoughts (aka Founder and CEO) of DoneGood
Cullen Schwarz is the founder and "Chief of Good Thoughts" for DoneGood—the online marketplace where you can get the things you need while fighting poverty and climate change with every purchase.  As a recovering politico—formerly serving as a senior communications advisor to members of Congress and in the Obama Administration—Cullen has 20 years of experience running award-winning communications and marketing campaigns that help people turn their most deeply-held beliefs into action. He has now become a well-known thought leader in the social impact space and is considered a top national expert on the shopping behavior of conscious consumers and marketing messages that resonate with them.  Cullen started DoneGood because he ardently believes the world's most powerful force for change is the dollars we all spend (well that, and so he could stop wearing suits every day).
_______________________________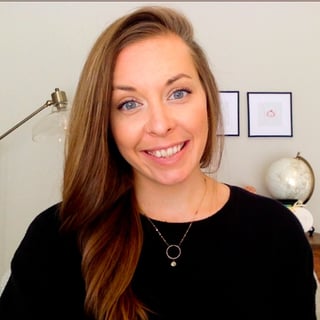 Katie Nichols: COO for DoneGood
Katie Nichols is COO for DoneGood, overseeing DoneGood operations including brand partnerships, business operations, strategic planning, tech implementation and data analysis. She also oversees the screening of every sustainable brand that sells on DoneGood to ensure they pay living wages, produce in safe working conditions, and are incredibly eco-friendly. In her decades long career as a start-up co-founder and working with social enterprises in international development, she has seen first-hand that the empowerment of workers can change the outcome for families and disadvantaged communities. Katie joined DoneGood because she is passionate about the positive impact consumers can make by diverting their dollars to brands that do good.  
 _______________________________________________________________________
Your Investments Do More Good
DoneGood has launched a Crowdfunding Campaign to accelerate our growth and help more people use their purchasing power to make more passive changes, protect the planet, and support good pay and safe working conditions for all.
So an investment (of any size!) gets us closer to the best world possible–and gets you discounts on purchases you're already making on DoneGood.