6 Sustainable Alternatives to Bed Bath & Beyond—Updated for 2022
Decorate your bedroom, bathroom, and kitchen with these affordable, eco-friendly alternatives.
Bed Bath & Beyond has long been a staple destination for anyone outfitting a new dorm room or registering for a wedding. But a rising number of sustainably-made, fair trade bed, bath, and kitchen brands are proving that conscious living doesn't need to come at a high cost.
Before we dig into the list, if you like learning about brands that are changing the way the world does business, want to be the first to know about new arrivals on DoneGood, and get exclusive discounts delivered right to your inbox, sign up for email from DoneGood below. We'll start you off with over a dozen ways to save on ethically-made products!
Now, let's get into it... Here are some DoneGood-approved home brands that are good for the world, the people in it, and your wallet.
KITCHEN • PERSONAL CARE 
High-quality, affordable, everyday goods from kitchenware to personal care, all 100% recycled
Use code PRESERVE and get $5 off your first purchase of $25+
One of the main things we go to  BB&B for is their everyday kitchen essentials—cups, bowls, measuring cups, cutting boards, food storage, lunch boxes, colanders, you get the picture. And Preserve is here to help us out with that!
Preserve offers those affordable basics with an eco-friendly twist—they're all made with 100% recycled materials! As a certified B Corp, Preserve wants you to feel good about the stuff you're stocking your kitchen with. That's why all their products are made with recycled plastics—and they come in fun, bright colors, so they're sure to brighten up your kitchen and dinner table. 
BEDROOM • BATHROOM •  SLEEPWEAR
Super soft, breathable earth-loving bedding and sleepwear made of 100% organic, non-toxic bamboo lyocell.
ettitude makes super soft, breathable, and beautiful towels, bedding, and sleepwear out of bamboo lyocell.
If you've been into sustainable shopping for a while, you may recognize bamboo lyocell as one of the more sustainable fabrics around. It also happens to be cool and comfortable, which is why you'll love ettitude's sheets, pajamas, towels, and even eye masks.
From being vegan and cruelty-free to empowering their workers and giving back, ettitude really goes above and beyond when it comes to sustainability. Get ready to fill your home with products that are comfortable for you, for the planet, and the workers who made them. 
KITCHEN • HOME DECOR
B Corp certified goods from 100% recycled or repurposed materials that makes home beautiful and gives back 1% for the planet.
Newly is dedicated to producing high quality, beautiful home goods—all from recycled materials. They think it makes no sense to deplete Earth's limited resources to churn out products that are just going to end up in the landfill.
We happen to agree, which is why we love seeing Newly's recycled, upcycled and repurposed products that still make for absolutely beautiful kitchenware and home goods. Seriously, if you're shopping for a wedding present or for nice serve wear for your home, Newly is the place to be!
They've got gorgeous glassware like pitchers, vases, drinking glasses, storage canisters, and candle holders. They also make recycled lucite trays, water bottle blend blankets, and reclaimed wood cutting boards.
LIVING ROOM • HOME DECOR
Handcrafted, one-of-a-kind jewelry and home goods made of natural materials that give back to empower women.
Use code HATHORWAY20 and get 20% off your first purchase
Hathorway started out making ethical, one-of-a-kind jewelry out of natural and repurposed materials (especially buffalo horns! Pretty cool, huh?) But now they've expanded their sustainable collection to include beautiful, thoughtfully made home goods to cozy up your space.
Pillows, planters, baskets, and more, you'll find plenty of gorgeous decorative items for your home in Hathorway's collection. You can enjoy them even more knowing that Hathorway's materials are natural and sustainable and that the finished products are ethically handmade in California!
BEDROOM • BATHROOM
Certified organic, fair trade, cruelty-free, and eco-friendly items that are surprisingly affordable
Save 10% off your first order with promo code CANOPY10
If you're looking for more options for affordable, organic bedding and towels, Under the Canopy has you covered! They make luxurious, organic cotton bed and bath linens that are significantly more affordable than that of other brands.
That's right, you can get GOTS-certified, fair trade bed and bath essentials without breaking the bank!
Their bestselling sheet set is going for under $100, guys.
BEDROOM • BATHROOM • LIVING ROOM • KITCHEN • GARDEN • CLOTHING & SHOES
A remarkable collection of unique gifts handmade by independent artisans from around the world
UncommonGoods is a great place to find... well, uncommon goods! It's perfect for those times when you just can't seem to find the right thing anywhere else.
I've often turned to them for birthday present inspiration, and they never let me down. 
UncommonGoods is a B corporation dedicated to connecting the wares of independent makers with the people who want to buy them and doing so in a sustainable way with a positive impact on people and the planet. If you want to find cool stuff that's made by talented craftspeople, UncommonGoods is the place to shop. It's sort of like an extra-ethical Etsy.
And they really do have something for everyone. They have art, jewelry, gifts, fun stuff, home goods, items for men, women, and kids, and even some things that are just hard to categorize. You never know what you're going to find on UncommonGoods—you just know it'll be good.
---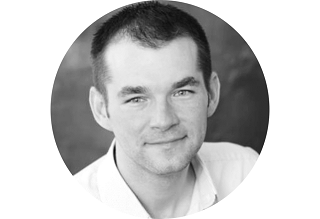 Gabe Jacobs
Head of Good Community, DoneGood
Reformed Hollywood agent turned digital strategist who went on to nurse his karma in the world of philanthropy. 
LinkedIn | Twitter | Instagram
---