8 Ethical Alternatives to Old Navy—Updated for 2022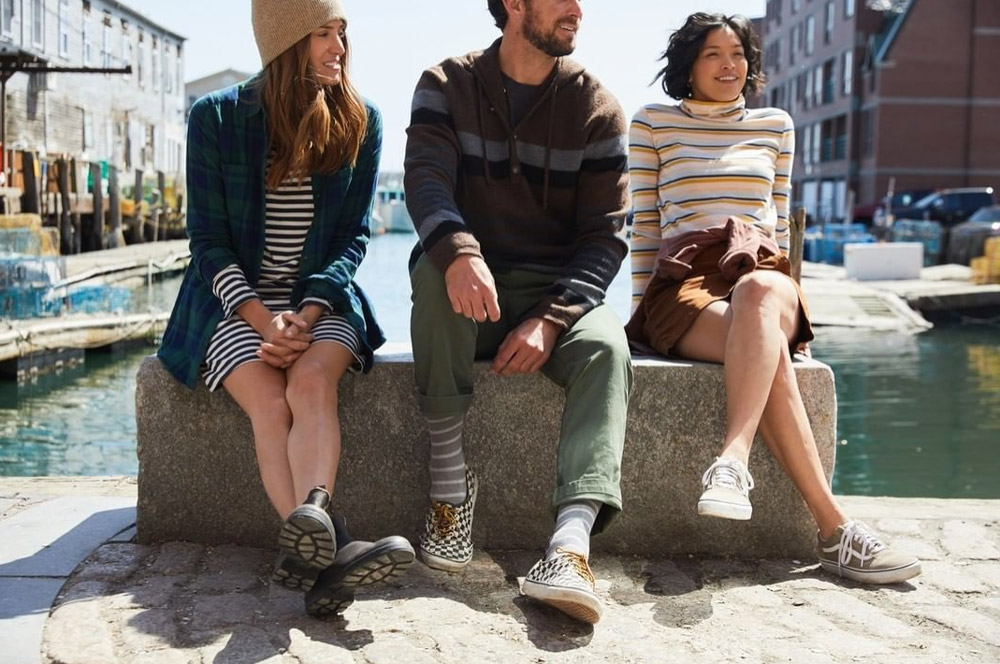 As a high school and college student, Old Navy drew me in with its discount racks of cheap and seasonal styles. But, of course, when I began to make the move toward being a more conscious consumer, those low prices began to sound more like a warning bell than a siren's song.
Which led me to wonder: Is Old Navy ethical?
As fast fashion brands go, Old Navy is a mixed bag. They have gotten into some pretty hot water over the years for persistent labor abuses in their supply chain, but recently have made some policy changes to improve their impact on the planet and their workers. 
In practice, however, Old Navy has had a difficult time carrying these policies out, so they still have a ways to go. So, keep asking Old Navy about their environmental and labor practices, and keep reminding them that those issues are important to you.
But, when you can find similar styles and similar prices to Old Navy in brands that are already doing their part for people and the planet, why not just shop at those places for all your men's, women's, and kids' apparel needs?
That's why we've got eight ethical alternatives to Old Navy for you. And, as always, we even have some exclusive DoneGood promo codes for many of them!


Before we dig into the list, if you like learning about brands that are changing the way the world does business, want to be the first to know about new arrivals on DoneGood, and get exclusive discounts delivered right to your inbox, sign up for email from DoneGood below. We'll start you off with over a dozen ways to save on ethically-made products!
Now, let's get into it...
Women's apparel & accessories
Maggie's Organics specializes in comfortable and stylish basics like organic cotton leggings, sweaters, and socks! You'll feel great both inside and out anytime you put on a piece from Maggie's Organics! 
Brand values: Fair trade-certified, made in the USA, GOTS certified organic cotton, eco-friendly, empowers workers
---