A few tweaks to your travel plans can make a big difference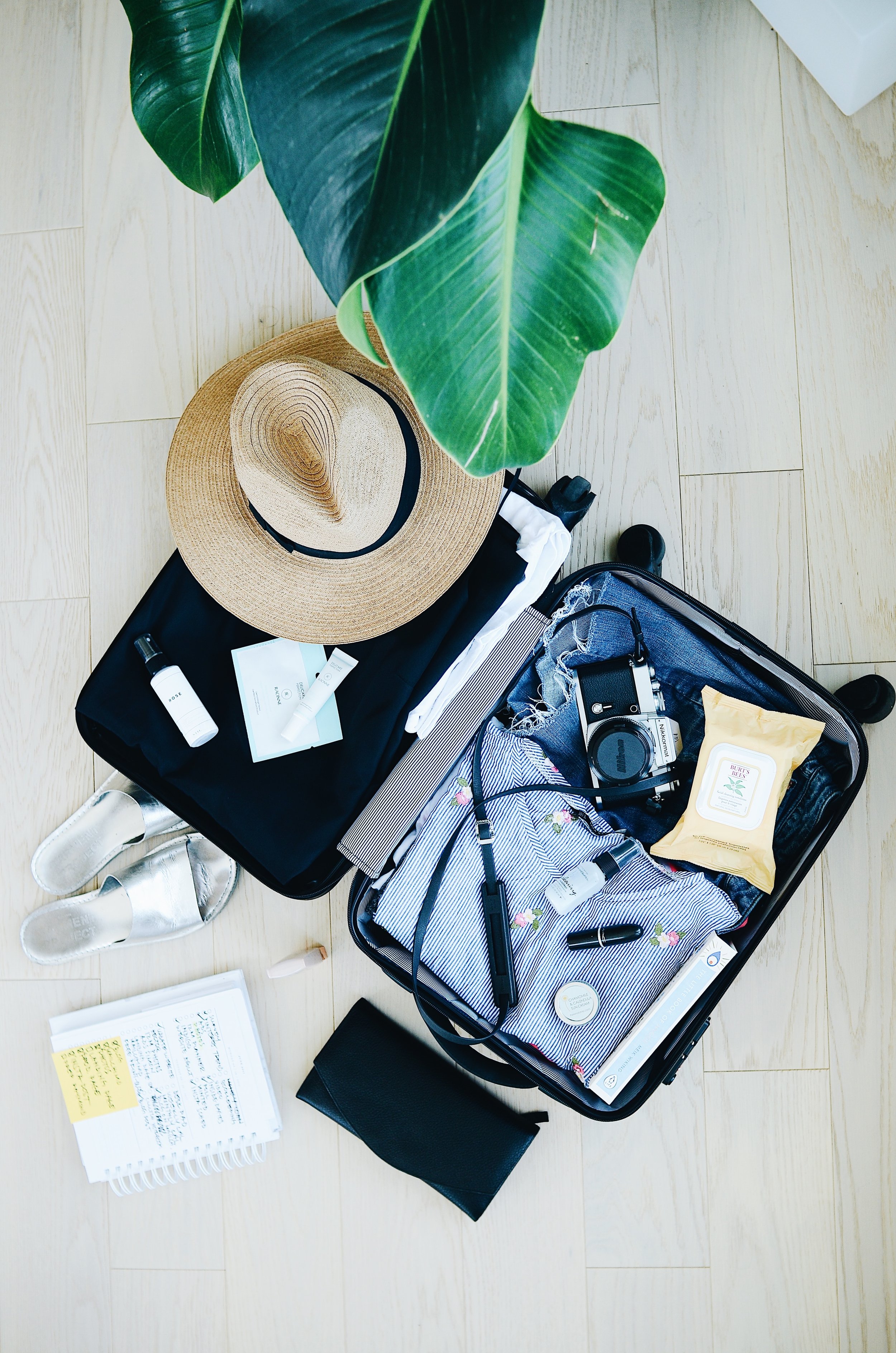 You don't have to confine yourself to your hometown in an effort to keep your carbon footprint low. 
In fact, for people who are passionate about preserving the environment and protecting our precious natural spaces, it can be incredibly important to actually experience those places. 
But, if you don't have a national park in your backyard, you may need to travel a bit to get there. And that could mean planes, trains, cars, hotels, and other carbon-producing vacation staples.
It may seem like a catch-22 at first, but there are plenty of ways to reduce the impact of your travel plans if you're so inclined.
Here are some of the most effective ways to keep your environmental impact low while traveling: 
Offset Your Flights
I've talked about this more in-depth before, but carbon offsetting is a great way to reduce the carbon footprint of your trip. TripZero is a great tool for the budget travel because it allows you to book any flight and any hotel, and as long as you book through TripZero, your entire flight and hotel stay will be offset- at no additional cost to you!
TripZero handles everything from calculating the carbon footprint of your trip to offsetting it entirely. You really don't need to do anything more than make your travel plans as you usually would. And don't worry, TripZero's booking tool always gets you the best price, so it's actually easier than booking on your own!
Or Take the Train
Of course, if you don't need to fly into your destination, other forms of transportation may be a better choice. 
Short-haul regional flights of less than 300 miles are the most carbon-intensive form of transportation per passenger mile, so arranging alternate transportation for those types of trips just makes sense. 
Trains use about 50% less fuel per passenger for trips of that range, and though they do take more time, you'll be able to see more of the country on the way to your destination, and maybe even make a few extra stops along the way!
Choose an Ethical Hotel
Ethical, eco-conscious hotels and B&Bs are increasingly cropping up in destinations all over the globe. That's great news for ethical travelers, but it can be a little hard to find these places if you're not sure what you're looking for.
So, here are a few quick tips for choosing a green hotel:
Look for LEED-certified or carbon-neutral hotels

Check the menu- does the hotel use local ingredients, or even vegetables grown on-site, or does it import ingredients from far away?

Check if the hotel is owned and operated by locals and is a healthy part of the local community.
Rent A More Efficient Car- Or A Bike
Once you get to where you're going, you may still need transportation to get around town. If you're in a more rural area, or the city you're in doesn't have reliable public transportation, a car or bike rental might be a necessity.
You can limit your negative impact on the environment (and on your wallet at the gas station) by choosing to rent a more efficient, compact car, or even one that runs on alternative fuels if the rental office has those available.
Don't rush to get a car, though- for certain destinations, a bike rental might be all you need! More and more cities are installing bike rental facilities where you can rent a bicycle by the hour or by the day and ride it around town, seeing the sights.
In a city or town where everything is close together, two wheels may be all you need.
At Your Destination, Buy Local
In order for your tourism dollars to make the most impact on the local community you're visiting, you have to actually give your money to members of the local community. 
It doesn't do much good to fly to another city, country, or continent just to spend your money at the same multinational corporations you can shop in at home. 
You'll also get access to much more unique, authentic, and high-quality goods when you shop at local businesses. Once you try the real deal, you'll never want to waste your time and money on an imitation again. 
It's like growing up on Taco Bell tacos and one day finally having a good taco from a food truck parked alongside a Mexican street. It's okay to cry a little bit.
---
Kayla Robbins
DoneGood Contributor
A freelance writer working with bighearted businesses who want to better our world.
---