The Ultimate Guide to Ethical and Sustainable Home Goods Brands—Updated for 2022
Home's where the heart is. Find sustainable home goods you'll love.
Creating a beautiful, comfortable home is all about filling your space with the people and things that you love. Things that, as Marie Kondo would say, spark joy.
But what exactly sparks that joy can vary wildly from person to person. What one may see as a beautiful piece of art, another may consider a hideous eyesore better left in the basement.
There are a lot of variables when it comes to home goods you love. Functionality, design, and aesthetics can all play a role, and which is most important, once again, depends on the individual.
Products that you see browsing the aisles at your local big-box store may catch your eye and spark joy because of their look, usefulness, price, or any combination of the above. And I want to stress that there's nothing wrong with that.
The products from these brands just give you even more to love by being ethically and sustainably-made in addition to all of their other charms.
So are you ready to find ethically-made home decor, bedding, towels, and kitchen essentials that will spark joy?
Before we dig into the list, if you like learning about brands that are changing the way the world does business, want to be the first to know about new arrivals on DoneGood, and get exclusive discounts delivered right to your inbox, sign up for email from DoneGood below. We'll start you off with over a dozen ways to save on ethically-made products!
Ok, now let's take a look!
Not all the stuff you need for your kitchen is fancy-schmancy serve wear. You need some everyday essentials like cups, bowls, measuring cups, cutting boards, food storage, and lunch boxes. That's where Preserve comes in!
Preserve offers affordable kitchen basics with an eco-friendly twist—they're all made with 100% recycled materials! As a certified B Corp, Preserve wants you to feel good about the stuff you're stocking your kitchen with. They even offer compostable plates, cups, and bowls for guilt-free, easy cleanup.
And if that wasn't enough, their stuff just looks fun! Their products are sleek and brightly-colored—sure to add a little punch to your table!
For eco-friendly essentials outside of the kitchen, make sure to check out their collection of recycled plastic razors and toothbrushes (don't worry, the toothbrush bristles are new!)

ettitude believes in "living mindfully to sustain a more comfortable existence for all." That comfortable existence means eco-friendly practices that are also good for the people who make their products.
Fortunately for us, that comfortable existence also means some comfort for us; ettitude makes super soft, breathable, and beautiful bedding and home goods out of bamboo lyocell.
If you've been into sustainable shopping for a while, you may recognize bamboo lyocell as one of the more sustainable fabrics around. It also happens to be cool and comfortable, which is why you'll love ettitude's sheets, pajamas, towels, and even eye masks.
Get ready to cuddle up for some comfortable, sustainable sleep!
Ethical mattresses: you may not have known they were a thing, but they're a thing! Just check out PlushBeds' products and you'll see! Their products are certified organic by the GOTS and the USDA, they're approved by the Forest Stewardship Council, they're toxin-free, and proudly made with fair labor in the USA!
Of course, the first thing you're going to wonder with any mattress is whether it's actually comfortable—after all, you do spend about one-third of your life sleeping! Thousands of customers have left reviews to reassure you that sleep on a Plush Bed is the best sleep they've had in their lives! But don't just take their word for it, PlushBeds offers a 100-night sleep trial and a 25-year warranty.
PlushBeds sells way more than just mattresses; they've got bed frames, mattress toppers, sheets, and pillows. They're similarly (or even more affordably) priced to other premium mattresses—but for an organic, ethical, and eco-friendly mattress. You can't beat that!
Ten Thousand Villages has a rotating stock of home goods made by artisans all over the world coming into their stores. From baskets to lamps to furniture, you never know what you're going to find when you shop there.
Another thing to note is that Ten Thousand Villages operates a number of brick and mortar stores across the US and Canada, so if you're the type who likes to see items in person before buying, you should be able to find a store near you and pop in for a visit.
Shopping at Ten Thousand Villages, whether in-store or online, helps further their mission of creating income-earning opportunities for artisans in developing countries through fair trade.
If you've ever wanted to switch to organic cotton sheets and towels, but then saw the price and backed out, you're going to love Under the Canopy.
Their products are the real deal, but their prices are lower than a lot of the other organic cotton linens brands out there.
You can get a Queen size set of sheets, including 2 pillowcases for $80, not $200+ and they even have sales from time to time that drop the price even lower.
Their towels, robes, and rugs are similarly well-priced, so what are you waiting for?
Under the Canopy has received several different certifications as a result of their commitment to ethical and sustainable production practices. They're GOTS certified organic, OEKO-TEX eco-friendly, Fair Trade Certified, cruelty-free, and they have the seal of approval from the Forest Stewardship Council and WEL-TRAK.
That should help you sleep well at night!
Newly is a company dedicated to producing high quality, beautiful home goods- all from recycled materials. Their 5 founders all came together and agreed that it made no sense that the majority of companies were depleting Earth's limited resources to churn out more and more products that would all end up in the landfill, likely sooner rather than later.
They started Newly to divert some of that trash, and so far have been doing a great job. As of September 2018, they've kept 6.12 tons of would-be trash out of landfills, saved 1.35 million gallons of water by using recycled thread, and repurposed over 7,200 plastic water bottles.
That's amazing!
So, what do they actually make from all of these recycled materials?
For one, gorgeous glassware including pitchers, vases, drinking glasses, storage canisters, and candle holders.
They also make recycled lucite trays, water bottle blend blankets, and reclaimed wood cutting boards.

Think of something cloth in your home and Mayamam Weavers probably makes it! Throw pillows, towels, oven mitts, bags, and much, much more—Mayamam has what you need to stock your house with sustainable home goods.
Mayamam's fair trade products are made by a cooperative of weavers in Guatemala. These women carry on Mayan artisanal traditions while supporting their families with fair wages, and learning the skills they need to run a business.
If that isn't enough to make you a little bit happier, just looking at Mayamam Weavers' beautiful products will brighten your day. Their bright, colorful patterns are sure to spark a little joy in your home!
SLATE + SALT sells blankets, towels, pillows, and wall hangings to enhance your home.
To bring you these items, they work with local artisans living in areas of extreme poverty. They follow all of the principles of fair trade to offer authentic craftsmanship to a global market.
The company was founded by an avid traveler who found herself in awe of the talent of local artisans wherever she went. She started Slate + Salt to provide access to a worldwide customer base to skilled craftsmen in rural areas.
It's easy to see why the founder wanted to make these products available to people all over the world. Not only does the access to a wider consumer pool benefit the makers, but the items they create are beautiful and deserve to be admired!
I especially like their Turkish towels and pillow covers.
---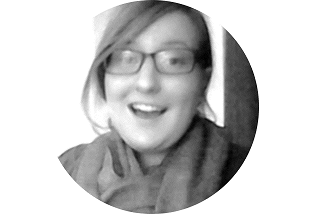 Kayla Robbins
DoneGood Contributor
A freelance writer working with bighearted businesses who want to better our world.
---