The Ultimate Guide to Ethical and Sustainable Home Goods Brands
Home's where the heart is. Find products you'll love to love.
Creating a beautiful, comfortable home is all about filling your space with the people and things that you love. Things that, as Marie Kondo would say, spark joy.
But what exactly sparks that joy can vary wildly from person to person. What one may see as a beautiful piece of art, another may consider a hideous eyesore better left in the basement.
There are a lot of variables when it comes to home goods you love. Functionality, design, and aesthetics can all play a role, and which is most important once again depends on the individual.
Products that you see browsing the aisles at your local big box store may catch your eye and spark joy because of their look, usefulness, price, or any combination of the above. And I want to stress that there's nothing wrong with that.
The products from these brands just give you even more to love by being ethically and sustainably made in addition to all of their other charms.
Wanna see?
Let's take a look!
Made Trade
Made Trade carries a wide variety of beautiful home goods made by artisans across the world. What they all have in common, though, is a commitment to ethical and sustainable practices.
Made Trade actually works in a similar way to DoneGood, as a curator of different makers who produce items that fit strict ethical criteria.
For sale on Made Trade you'll find hundreds of beautiful items for your home, from table settings to decor and even furniture. They've got a little bit of everything.
Some of my favorites are this handwoven accent chair, this set of enamel mugs that are more "chic" than "camping," and this upcycled hamper that magically makes laundry look good.
I've got to give a shout out to the gorgeous Duonia Home Nur Wall Sconces as well. They remind me of the crafts we used to make as kids by punching holes in a tin can to make a pattern that would shine through when a candle was lit inside.
Of course, these are much higher quality!
BATIQUA
If you're familiar with the term "batik," you probably have a good idea what BATIQUA sells already.
Batik is a dyeing technique that uses wax or another material to create intricate designs on whole fabric. In simple terms, artists put the wax anywhere they don't want the dye to touch, and when the fabric is dyed, the waxed areas stay their original color.
It's a really cool technique, and definitely one of those things that sounds simple but is really hard to get right!
At BATIQUA, the artists use the Zimbabwean technique that features sadza porridge instead of wax.
The designs mix traditional African motifs with contemporary style to make unique pillows, rugs, and placemats that look great in any home.
Under the Canopy
If you've ever wanted to switch to organic cotton sheets and towels, but then saw the price and backed out, you're going to love Under the Canopy.
Their products are the real deal, but their prices are lower than a lot of the other organic cotton linens brands out there.
You can get a Queen size set of sheets, including 2 pillowcases for $80, not $200+ and they even have sales from time to time that drop the price even lower.
Their towels, robes, and rugs are similarly well-priced, so what are you waiting for?
Under the Canopy has received several different certifications as a result of their commitment to ethical and sustainable production practices. They're GOTS certified organic, OEKO-TEX eco-friendly, Fair Trade Certified, cruelty-free, and they have the seal of approval from the Forest Stewardship Council and WEL-TRAK.
That should help you sleep well at night!
SLATE + SALT
SLATE + SALT sells blankets, towels, pillows and wall hangings to enhance your home.
To bring you these items, they work with local artisans living in areas of extreme poverty. They follow all of the principles of fair trade to offer authentic craftsmanship to a global market.
The company was founded by an avid traveler who found herself in awe of the talent of local artisans wherever she went. She started Slate + Salt to provide access to a worldwide customer base to skilled craftsmen in rural areas.
It's easy to see why the founder wanted to make these products available to people all over the world. Not only does the access to a wider consumer pool benefit the makers, but the items they create are beautiful and deserve to be admired!
I especially like the gray chevron cashmere throw, the lavender dip dye Turkish beach towel, and the indigo ikat pillow cover.
Ten Thousand Villages
Ten Thousand Villages has a rotating stock of home goods made by artisans all over the world coming into their stores. From baskets to lamps to furniture, you never know what you're going to find when you shop there.
Another thing to note is that Ten Thousand Villages operates a number of brick and mortar stores across the US and Canada, so if you're the type who likes to see items in person before buying, you should be able to find a store near you and pop in for a visit.
Shopping at Ten Thousand Villages, whether in-store or online, helps further their mission of creating income-earning opportunities for artisans in developing countries through fair trade.
Newly
Newly is a company dedicated to producing high quality, beautiful home goods- all from recycled materials. Their 5 founders all came together and agreed that it made no sense that the majority of companies were depleting Earth's limited resources to churn out more and more products that would all end up in the landfill, likely sooner rather than later.
They started Newly to divert some of that trash, and so far have been doing a great job. As of September 2018, they've kept 6.12 tons of would-be trash out of landfills, saved 1.35 million gallons of water by using recycled thread, and repurposed over 7,200 plastic water bottles.
That's amazing!
So, what do they actually make from all of these recycled materials?
For one, gorgeous glassware including pitchers, vases, drinking glasses, storage canisters, and candle holders.
They also make recycled lucite items, water bottle blend blankets, and reclaimed wood cutting boards.
GAIA Empowered Women
GAIA has a ton of decor pieces and pillows to choose from. Their vast selection makes it easy to find something for every home.
Their products are handmade by refugee women who have been resettled in Dallas, Texas using vintage and sustainable materials.
GAIA's mission is to empower refugee women by offering them employment at a living wage, continued training, and encouragement as they build their new lives and become self-sufficient.
ArtLifting
ArtLifting is a unique business that showcases and sells the artwork of homeless and disabled artists.
This concept was thought up by the founder, Liz Powers, when she was running art groups in homeless shelters. Many of the painters showed talent, but their paintings often ended up forgotten in a shelter basement somewhere.
She realized that selling their art could be a pathway to financial stability if they had access to an audience that was willing to buy it.
So, she set out to create a platform that does just that, and ArtLifting was born.
The company sells both art prints and originals, in a variety of different mediums. You can browse through the offerings and read about the artist who made each one. It's not a bad way to spend an afternoon.
I'm particularly drawn to this piece created by Marc, an artist who was diagnosed with MS after 20 years in the fast-paced corporate world. Now, Marc uses the canvas and paints s a creative outlet, to challenge himself, and to express himself as he navigates a difficult time in life.
SHOO-FOO
SHOO-FOO is a company that makes bed and bath products out of a natural material sustainably made from bamboo.
Yup, bamboo.
Their reasoning is that cotton is a particularly thirsty crop, and bamboo grows faster, with less water, and less pesticides than cotton requires. It's also a completely natural fiber and doesn't shed plastic particles when washed like synthetic fabrics can do.
The resulting material is super soft and cozy- it's really amazing what modern technology can accomplish.
You'll feel completely comfortable tucking into a bed made up with bamboo sheets or drying your hands on a luxurious bamboo towel. These particular towels are even infused with charcoal, to keep odors and bacteria at bay!
If you find yourself loving the silky soft feel of bamboo fabric, you can even wrap yourself up in it all the time with the Bamboo Bathrobe!
Ok- maybe not all the time. You're going to want to wear something else for, like, a job interview.
But in the privacy of your home, no one can make you take this baby off! Unless it's to slip into your SHOO-FOO clad bed or shower and towel off with your SHOO-FOO towels, of course.
---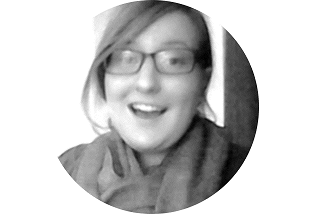 Kayla Robbins
DoneGood Contributor
A freelance writer working with bighearted businesses who want to better our world.
---