Where to Find Ethically-Made Electronics
These brands are leading the way by providing ethical and sustainable electronics, gear, and accessories.
As conscious consumers, we know that it can be tricky to find the products we're looking for from companies that share our values. I'm so thankful for the hundreds of brands that are stepping up to the plate to offer sustainably-made products for every need. It's still not always easy, but I'm usually able to find multiple ethical options when I'm shopping for clothing, jewelry, home goods, personal products, and food.

But I've noticed that there is one area where I consistently have a hard time finding any ethically-made options: electronics. Because of the dozens (or hundreds) of materials used to make tech and electronics gadgets, they are some of the most globalized products we use. One piece of tech likely contains materials sourced across many countries and supply chains, which means that the chances of unethical labor or environmental practices are multiplied. Since technology and electronics are so vital to our lives and work, we can sometimes feel like our hands are tied.

But there's no need to despair! As we continue to push big tech companies to require more transparency in their supply chains, some awesome brands and shops are already producing technology, electronics, gear, and accessories that are good for people and the planet. Let's meet them!
---
SAWA
My husband and I have identical earbuds, and so he has a habit of "accidentally" using mine and then losing them. This very thing happened this morning. If the same thing happens in your house, I want to, first of all, offer my solidarity, but also let you know that SAWA can change all that! SAWA offers tech accessories that are not only ethically-made, but also beautiful and absolutely unique.

SAWA products use upcycled paper beads that are handmade by women in Kenya receiving fair wages. Check out their beaded charging bracelets and lanyards as well as their fabulous earbuds and chargers with colorful, beaded cords.

.
---
The Green Office
I'd love to list everything The Green Office offers, I really would, but then it would take you hours to read this post. A pioneer for ethical office supply stores, The Green Office truly is a one-stop shop for all your office supply needs—from tech gear to simple supplies to office furniture.

The Green Office even ranks each of their products on how "green" it is, so you can compare eco-friendliness alongside price and quality. And with a 110% price match guarantee, you can know you're doing the best for the planet and for your budget.
---
Someone Somewhere
Someone Somewhere prides itself on providing products that celebrate traditional Mexican artisanal techniques and culture. They offer men's and women's clothing, laptop sleeves and bags, and iPad cases. But what I'm really digging right now are their hand-painted and hand-stitched iPhone cases.

Someone Somewhere works with over 180 artisans in five of the poorest states in Mexico, paying wages 51% higher than the national wage, and 37% higher than the global fair wage guide minimum. Products come with a tag that details who made the product and where they live (Someone Somewhere, get it?).
---
MADE FREE
When you're looking to protect your electronics, make sure you check out MADE FREE. They offer sleeves and bags for your laptop and tablet that are, like all their other products, sleek, functional, well-designed, and hand-crafted.

CAUSEGEAR is very clear what they are all about: providing freedom through employment to women who are vulnerable to slavery. As a tool to help make this more concrete for us, each product description on their site details how many days of freedom your purchase provides for their employees.
---
Elvis & Kresse
Elvis & Kresse began in 2005 when its founders learned that all of London's damaged and decommissioned fire hoses were headed to a landfill. In the years since, they have reclaimed 175 tons of material, including all of those old fire hoses, and used them to create luxury goods. A few of the many things they re-create with this reclaimed material are beautiful iPhone and iPad cases.

Elvis & Kresse donates a whopping 50% of their profits back to charity and believes that "the future of luxury is sustainable, ethical, reclaimed, open, generous and kind."
Here's hoping that's the future for all of the products we buy—including tech and electronics!
---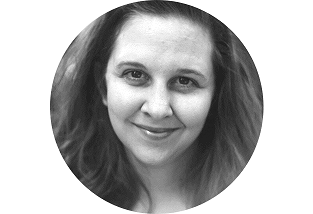 Erin King
DoneGood Contributor
Writer, editor, and all-around language enthusiast who uses her love of words to help others.

Website
---