Where to Find Ethically-Made Electronics—Updated for 2022
These brands are leading the way by providing ethical and sustainable electronics, gear, and accessories.
As conscious consumers, we know that it can be tricky to find the products we're looking for from companies that share our values. I'm so thankful for the hundreds of brands that are stepping up to the plate to offer sustainably-made products for every need. It's still not always easy, but I'm usually able to find multiple ethical options when I'm shopping for clothing, jewelry, home goods, personal products, and food.

But I've noticed that there is one area where I consistently have a hard time finding any ethically-made options: electronics. Because of the dozens (or hundreds) of materials used to make tech and electronics gadgets, they are some of the most globalized products we use. One piece of tech likely contains materials sourced across many countries and supply chains, which means that the chances of unethical labor or environmental practices are multiplied. Since technology and electronics are so vital to our lives and work, we can sometimes feel like our hands are tied.

But there's no need to despair! As we continue to push big tech companies to require more transparency in their supply chains, some awesome brands and shops are already producing technology, electronics, gear, and accessories that are good for people and the planet. Let's meet them!
---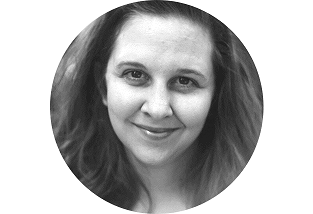 Erin King
DoneGood Contributor
Writer, editor, and all-around language enthusiast who uses her love of words to help others.

Website
---