15 Amazing Ethical, Sustainable, Women-Owned Businesses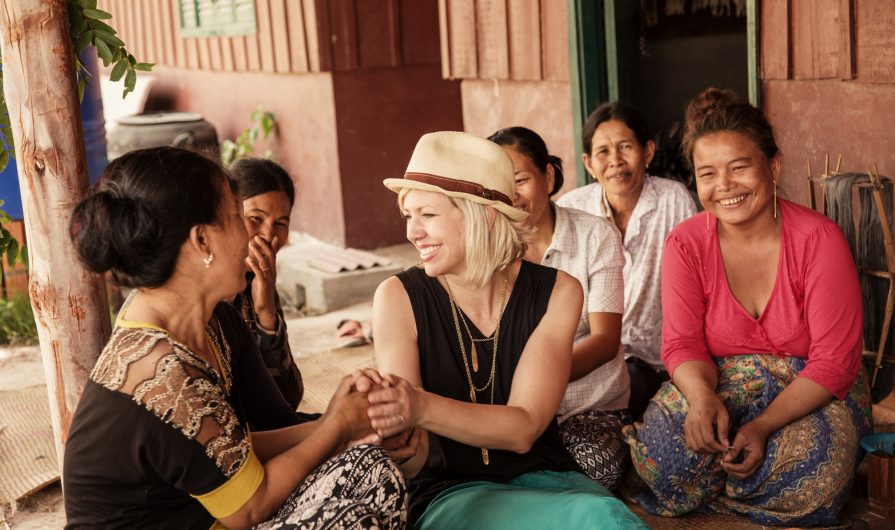 According to the World Economic Forum's Global Gender Gap report, it may take well over a century to close the global gender gap at our current pace, with the economic gap requiring upwards of 200 years to close. At the same time, more and more women are taking the leap to build mission-driven businesses from scratch. Their primary focus? Empowering other women with economic opportunities.
Here are 15 women-owned businesses we thought deserved recognition this week of International Women's Day.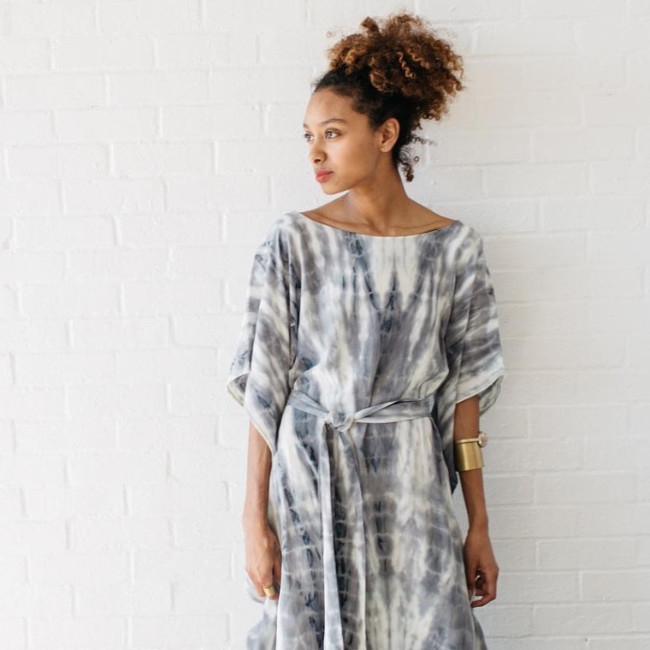 Raven + Lily
What They Make | Women's Clothing, Accessories, Gifts
Price Range | $$$
Discount | $20 off orders $100 or more + free shipping with discount code 'DoneGood'
Kirsten Dickerson (pictured above center) is a thought leader in social business and ethical fashion. Since she started Raven + Lily in 2008 the company has been all about empowering the team that brings their beautiful designs to life. Today that team includes 1,500 women from economically challenged countries who all gain access to a sustainable income, health care, education, and a chance to break the cycle of poverty. Last year R + L was recognized with a Best of the World Award for Community Impact.
---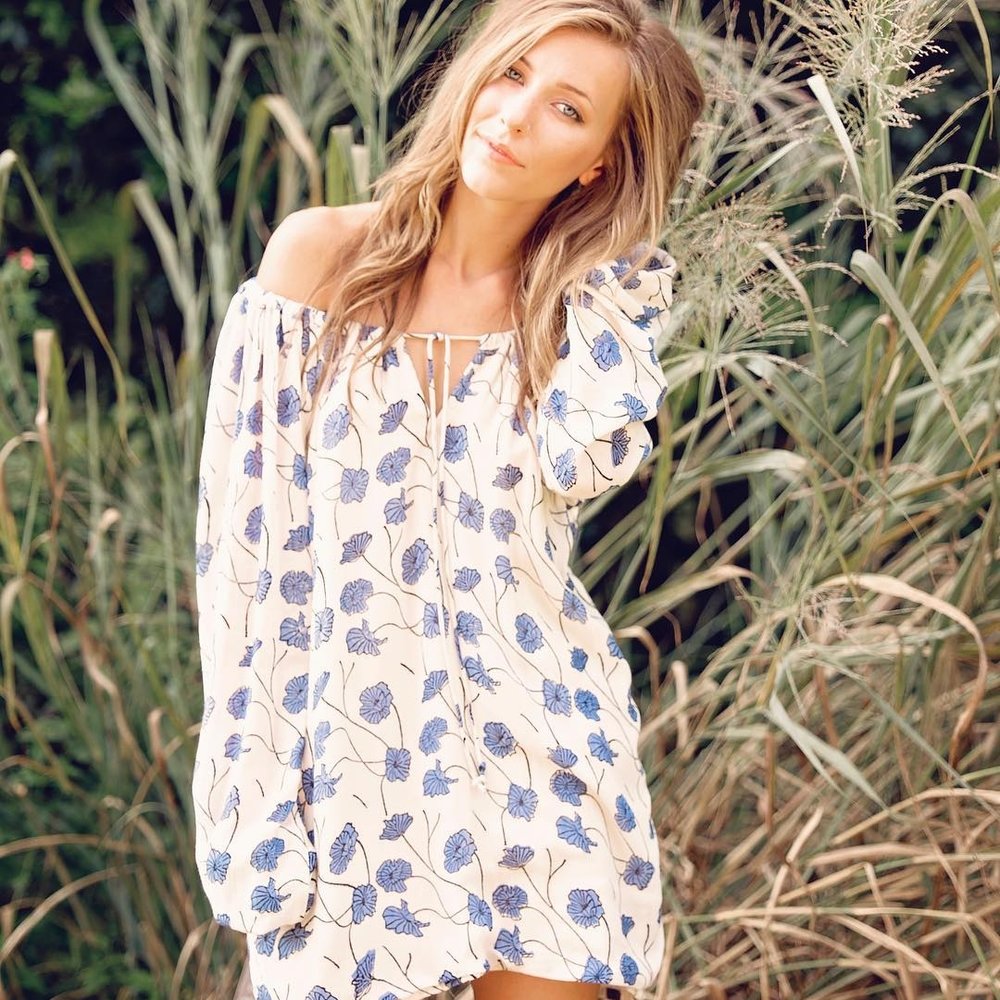 Symbology
What They Make | Dresses, Tunics, Caftans, Loungewear
Price Range | $$$
Discount | 20% off with discount code 'donegood'
At Symbology they take style seriously. Spearheaded by founder Marissa Heyl, they've attracted the attention of professional women looking for an ethical alternative to Free People and Anthropologie. Their clothing is hand-crafted by women artists from India and the West Bank. They empower the artisans they work with to ensure they have a voice and contribute at every step in the production process.
---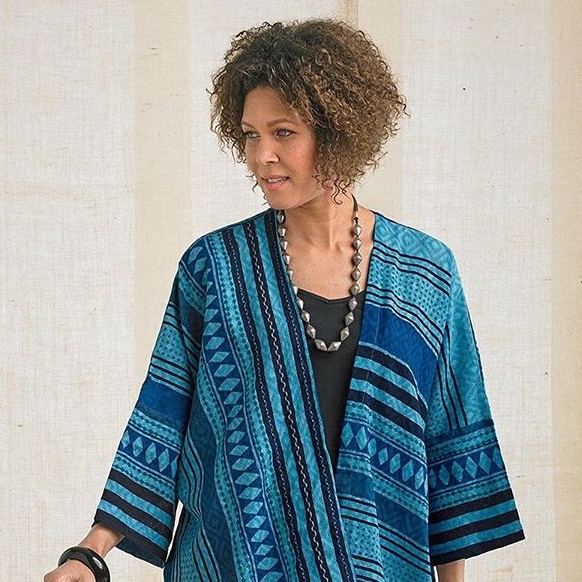 Elegantees
What They Make | Tees + Tops, Tunics, Dresses
Price Range | $$
Discount | $20 off orders $100 or more + free shipping with discount code 'DoneGood'
Katie went to Nepal and met survivors of sex trafficking. She wanted to help, so she quit her job and started an apparel company out of her bedroom to empower women overcoming the sex trade with confidence and economic self-reliance. Six years later, Elegantees has grown and employs 20 women who earn a living wage and have educational opportunities. Elegantees' offices are in New York, where Katie lives with her husband and son — restoring lives one "elegant tee" at a time (the "tees" are actually a lot of cool tops of all kinds).
---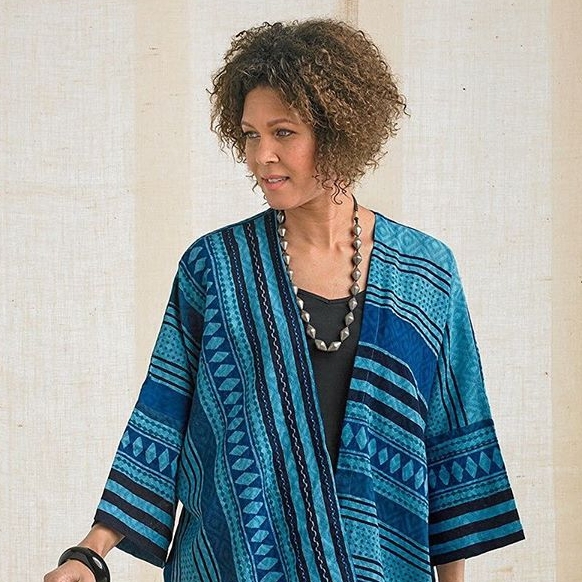 Sustain Natural
What They Make | Condoms, Sexual Health, Feminine Products
Price Range | $
Meika Hollender started a condom company with her parents — she's cool with it (and so are they). Meika leads the mission at the business, which is all about creating a sustainable, toxin-free sexual experience. She says, "Everyone is thinking about the ingredients in their food and their makeup. But no one is thinking about the ingredients that go in the products they put in the most intimate parts of our body." Sustain uses fair trade rubber, avoids carcinogens, and gives 10% of their profits to women's reproductive health organizations. Check out their line of condoms, lubricants, and other sexual wellness (and sexual fun) stuff ("period stuff"–their words, it's a technical industry term–like sustainable non-toxic tampons and pads coming soon!).
---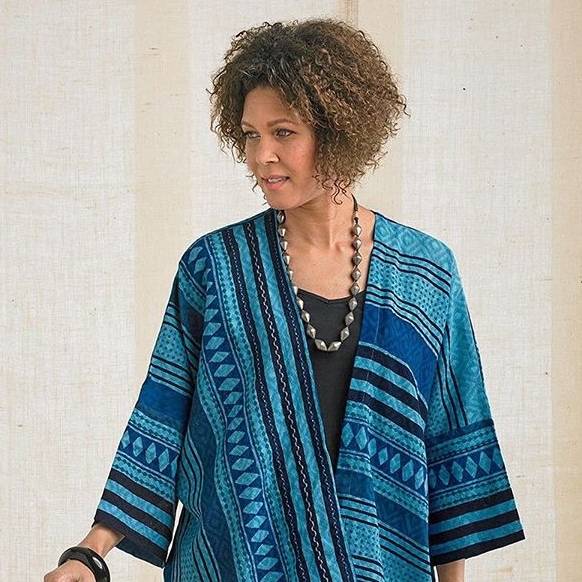 MadeFAIR
What They Make | Women's Wear, Accessories
Price Range | $$
After years in the non-profit sector, Tavie packed her bags and moved from Denver to Cambodia. She invests in people – the people who harvest materials, weave textiles, and handcraft garments. With this in mind she launched MadeFAIR, an online platform to find Certified Fair Trade, sustainable, and eco-friendly fashion products. Many items are sourced from independent designers in Cambodia but you can find products from across the globe.
---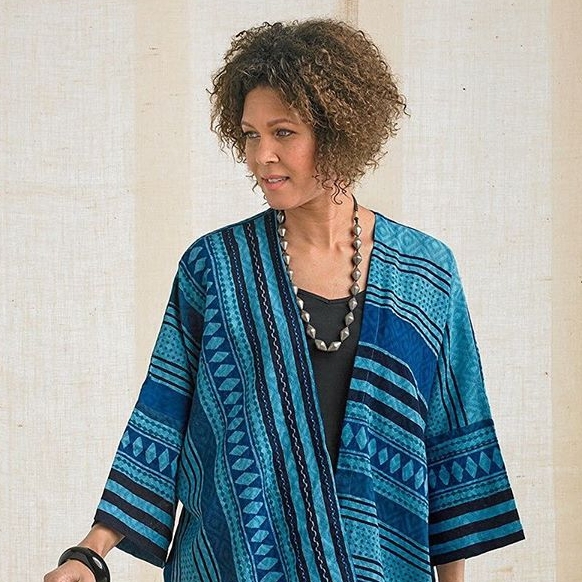 MarketPlace Handwork of India
What They Make | Women's Wear and Accessories
Price Range | $$
Discount | 20% off with discount code 'DoneGood'
Pushpika, the founder of MarketPlace Handwork of India, is the real deal. She's been fighting for fair trade wages for garment workers before "fair trade" was a thing. This non-profit works with 500 artisans (mostly women) in India to set fair prices for their work. The result? Seven independent cooperatives across the country empowering women with entrepreneurship opportunities that were traditionally reserved for men!
---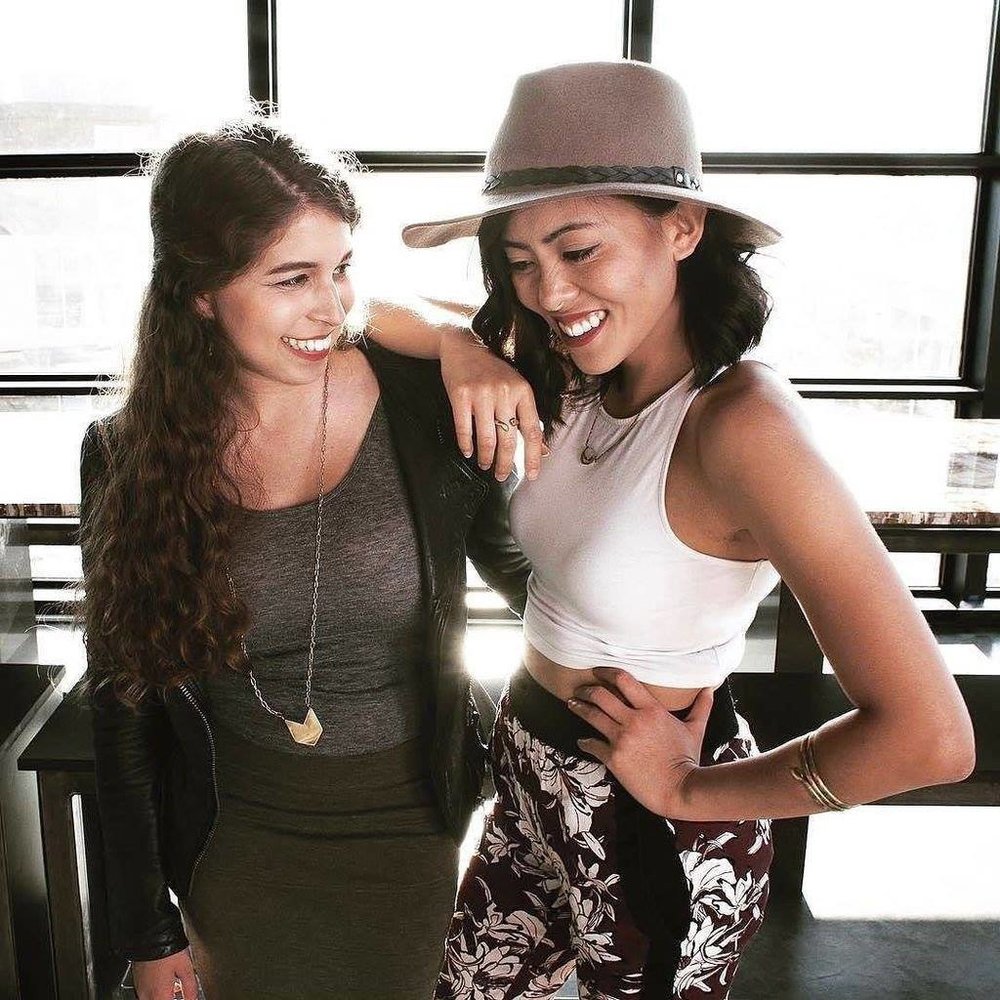 Enrou
What They Make | Gifts and Home Decor
Price Range | $$
Discount | 25% off with discount code 'donegood25'
Founders Jessica and Ann wanted to make an impact by selling products that create lasting economic development. They realized that there are already many companies doing this well so they created an online marketplace of artisan-made products instead. Enrou features curated home goods and accessories that are made in safe working conditions and that offer living wages for the makers of the goods. They even tell you exactly how many hours of dignified work each product created.
---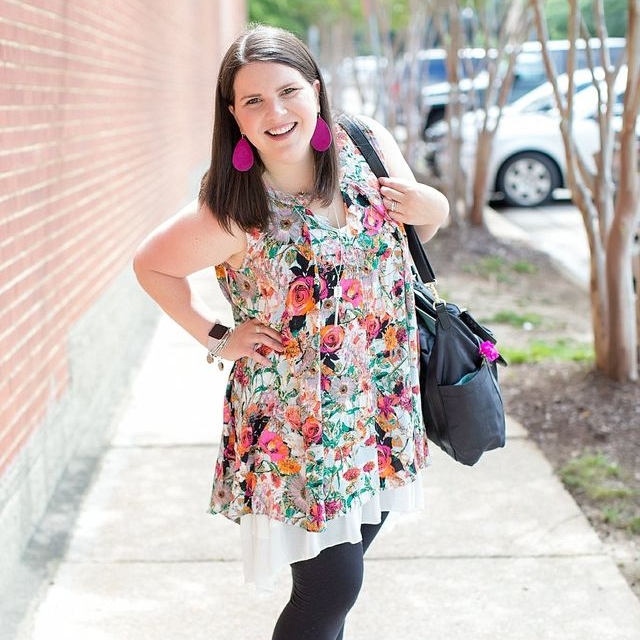 The Root Collective
What They Make | Handmade Women's Shoes
Price Range | $$-$$$
Discount | 20% off with discount code 'DoneGood'
The founder Bethany is so nice, with friendliness all wrapped up in a mild Southern accent. She aims to buck the trend of mass production by focusing on handcrafted quality. The Root Collectiveis making footwear so that people in the slums of Guatemala can lift themselves out of poverty. Every flat, every boot, every other Root Collective product is crafted by a real person, and Bethany can tell you all their names.
---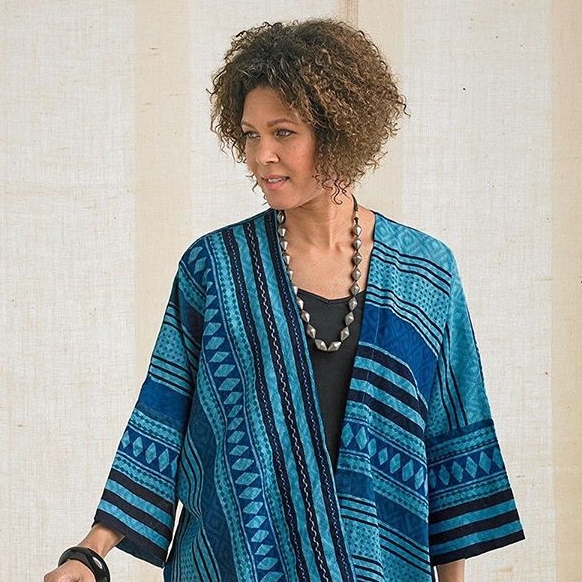 Purse & Clutch
What They Make | Artisan Handbags
Price Range | $$-$$$
Discount | 20% off with discount code 'DONEGOOD'
Jen Lewis, the founder of Purse & Clutch, has created a line of handbags made by artisans in Guatemala and Ethiopia that are almost exclusively women. She's committed to paying a living wage and providing needed health services. And she's committed to making a line of the highest quality purses and clutches for those creating a style within their wardrobe that can last, selecting a few essential pieces to compliment many things. For the past 5 years she has built her brand by curating a selection from other fair trade providers. She's now excited to launch her own line this month, pulling from years of listening to what her customers like most. We can't wait to see what comes next for Jen and her Austin-based social enterprise!
---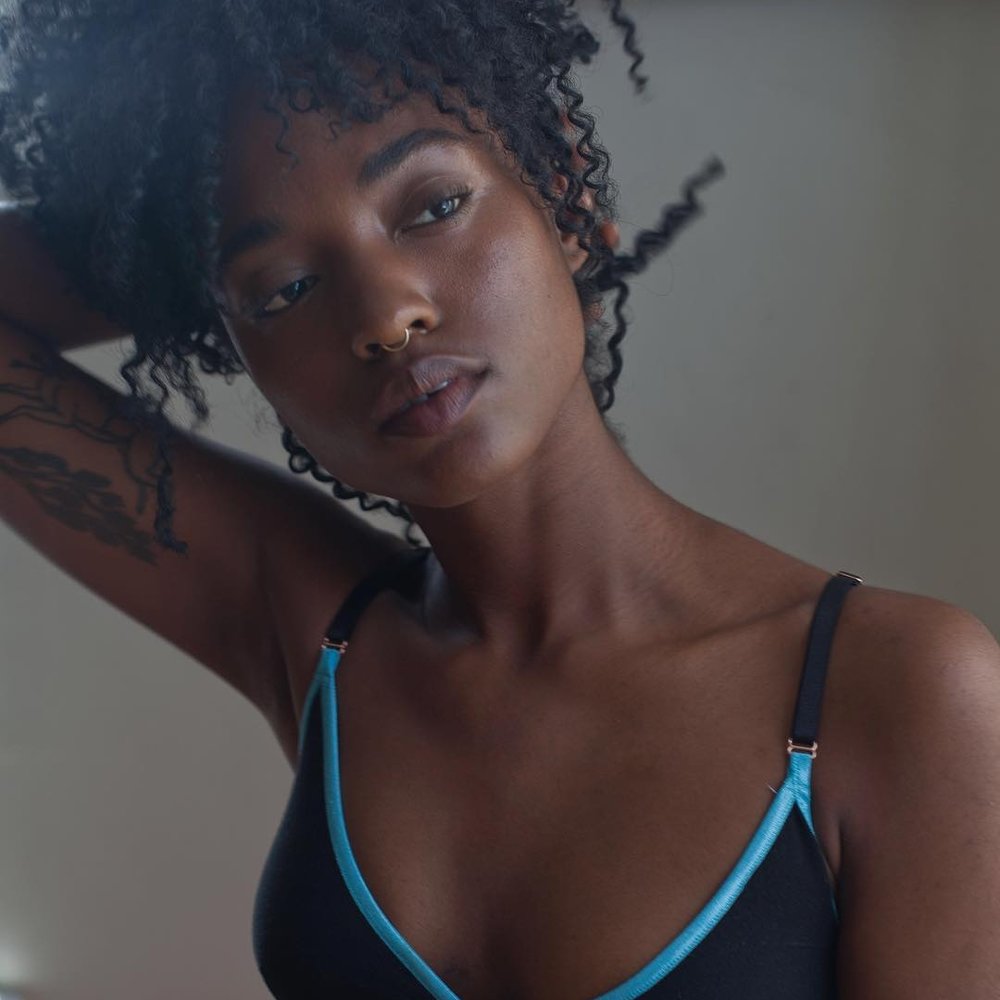 Brook There
What They Make | Bras, Lingerie and Underwear
Price Range | $$-$$$
Brook, the founder, had a unique childhood. She learned to sew at age twelve and grew up on her parents' organic farms. This inspired her to create an eco-fashion brand that combines her love for making clothes and sustainability. She aspires to make women feel confident and comfortable in feminine, natural lingerie. All Brook There garments are made in the USA. Organic cotton and silk fabrics are produced in South Carolina, dyed in Pennsylvania, and then cut and sewn in New England.
---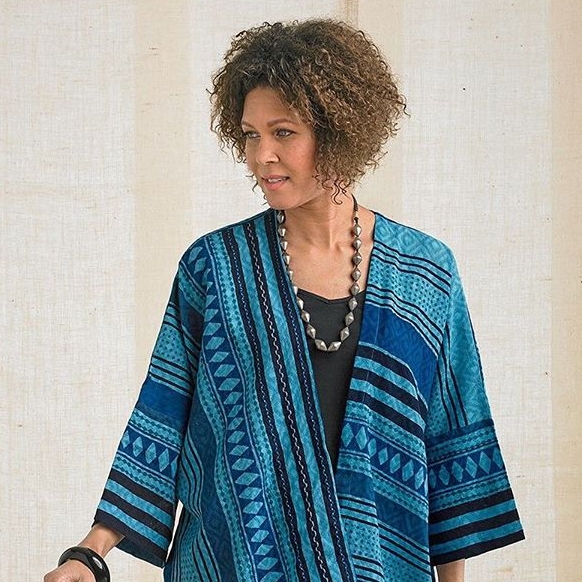 RAW IS EVERYTHING
What They Make | Single Ingredient Skincare
Price Range | $$
Jess started a blog with a friend, Beauty Lies Truth, because she wanted to warn people about the skincare and makeup companies using harmful chemicals and help them find better alternatives. But then she realized that there weren't really that many companies capturing nature's healing power in it's most raw form. Now Jess and her all-woman team creates all-natural single ingredient skincare products using cold pressed, unrefined, biodynamic (i.e., 100% real) oils. The single ingredient is sourced from producers around the globe. RAW is age-defying, moisturizing, healing, and protecting. RAW is revolutionary.
---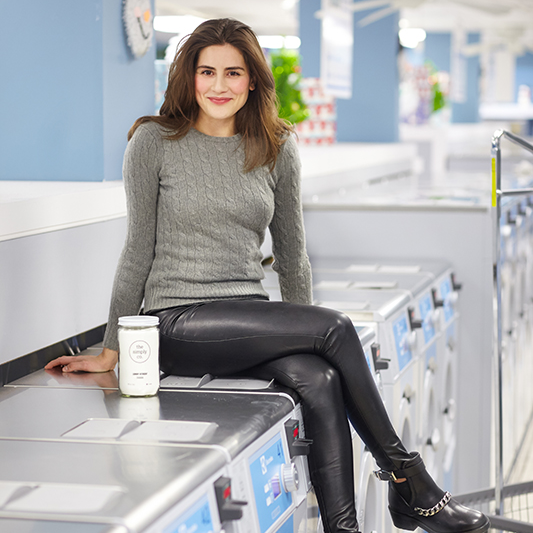 The Simply Co.
What They Make | Sustainable Non-toxic Cleaning Products
Price Range | $
Discount | 20% off with discount code 'DoneGood'
Four years ago, Lauren started living a zero trash lifestyle (yeah, she creates NO landfill waste–amazing right?). She writes about how she does it on her blog, "Trash is for Tossers". During that time she started making homemade, 100% natural laundry detergent out of three natural ingredients. People kept writing her saying, "I don't have time to make my own detergent like you—can I buy some of yours?" So Lauren started The Simply Co. Her simple, totally toxin-free detergent is made in the USA and comes in a reusable mason jar to reduce waste (duh).
---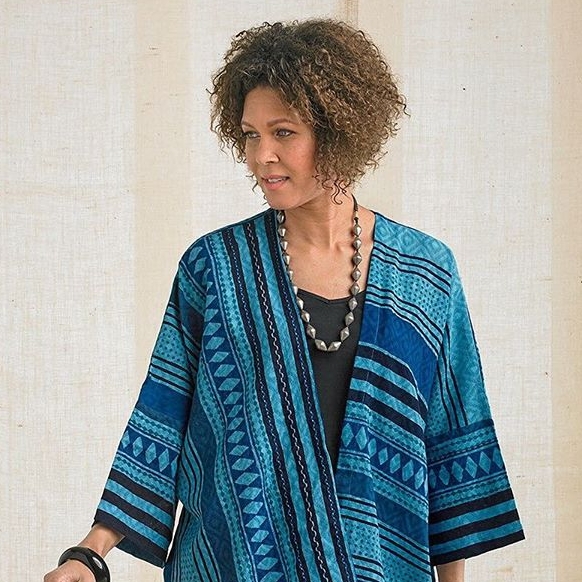 The Refill Shoppe
What They Make | Bath and Body Products
Price Range | $
Discount | $10 off orders $50 or more with discount code 'donegood10'
Plastic bottles. They're everywhere. Most of us use them once and discard. The Refill Shoppe does things differently. Since 2010 they've been making a difference one bottle at a time by helping people create their own fragrances for their bath and home products and then refilling the containers once the supply runs low. At last count they've refilled 22,728 bottles (they have a running tally on their website). Michelle, the company's founder, says "hot bubble baths, good smells, and less plastic in the world" makes her happy. Us too.
---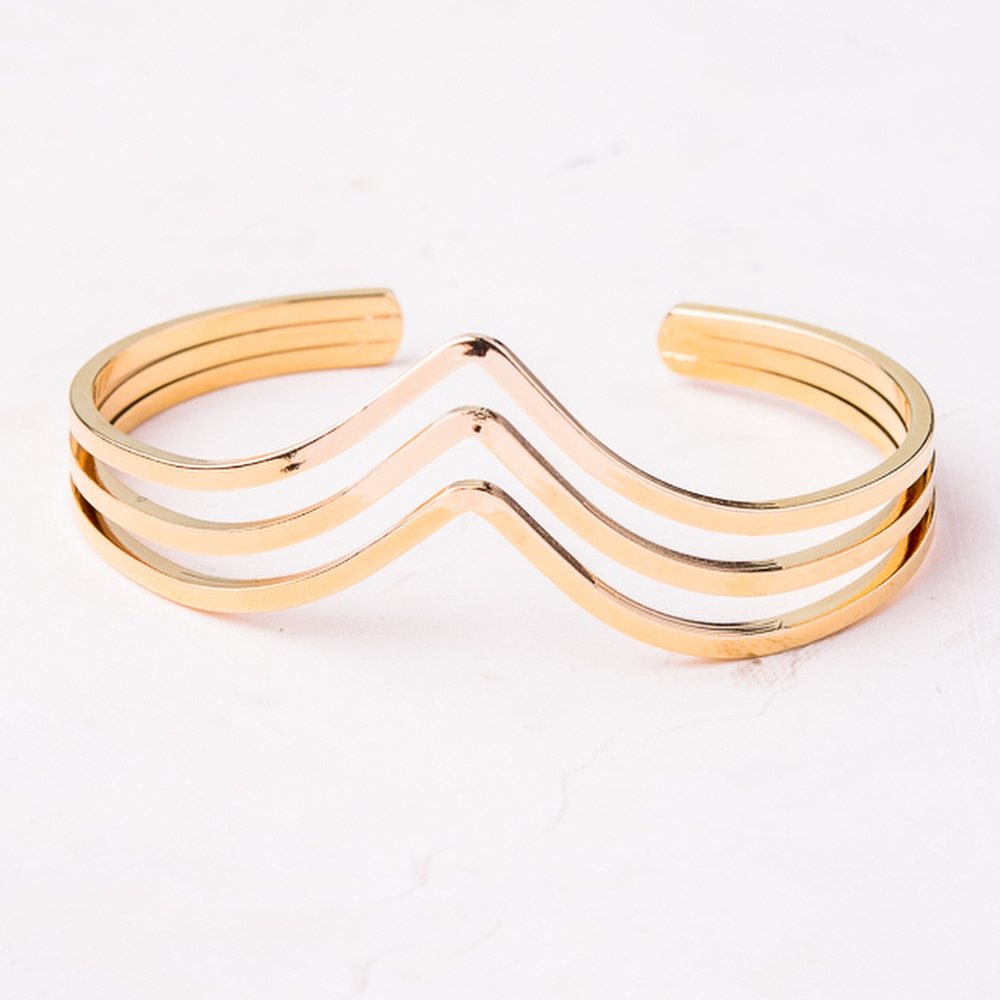 Starfish Project
What They Make | Jewelry
Price Range | $-$$
Discount | 20% off your first order with discount code 'donegood'
Starfish Project helps women in Asia escape trafficking and exit the sex trade by providing living wage jobs making really cool jewelry. The women are also trained to develop new skills so they can move up to roles as managers, accountants, graphic designers and photographers, and on to fulfilling careers. The non-profit provides shelter, health care, counseling—and for the first time, hope—for thousands of women!
---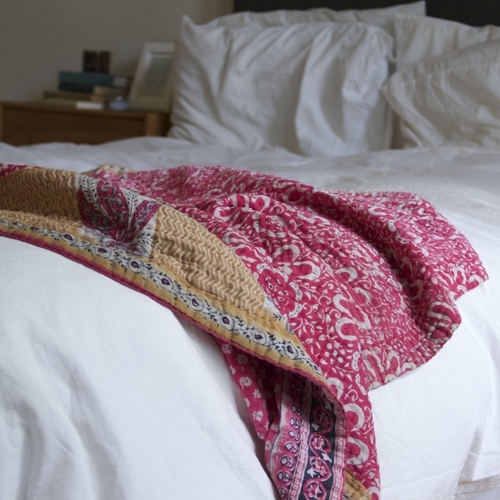 Buy the Change
What They Make | Home Goods, Scarves, Accessories
Price Range | $$
Discount | 20% off with discount code 'donegood'
Kari co-founded Buy the Change in 2012 because she really wanted to make a meaningful difference in women's lives. Her online boutique features products made by women around the world. Most partner artisans are home based or working in small cooperatives which allows them to earn income without leaving their children and families. A Certified B Corporation, they've made the top 10 "Best for the World" list for the past three years!
---
Find more women-owned companies making great stuff and making the world better with the DoneGood Shop, Chrome extension and app.
---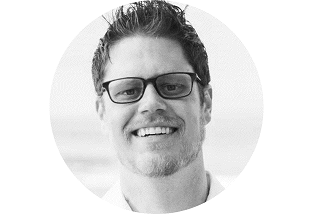 Scott Jacobsen
Co-Founder & Former Club President, DoneGood
Award-winning online communications director for Children's Defense Fund, social impact campaign leader, Harvard Kennedy School graduate
---