4 Ethical Alternatives to Lululemon—Updated for 2022
Ethical athleisure brands to help you look good, feel good, and do good.
There's a good chance you've started hearing the term athleisure wear a lot the past few years; that's largely thanks to Lululemon, the activewear giant and popularizer of our beloved yoga pants. It's no wonder that we all caught on to the athleisure trend Lululemon started—when you can go to work (or work from home) in the same clothes you work out and hang around the house in, you're pretty much living the dream!
But can you feel good about wearing the active and loungewear that they put out? Is Lululemon ethical?
While Lululemon is taking some steps to make their brand good for people and the planet, they've still got a little ways to go. But we've got some fantastic brands who are already killing it by producing ethical, affordable, comfy athleisure wear that looks great.
Before we dig into the list, if you like learning about brands that are changing the way the world does business, want to be the first to know about new arrivals on DoneGood, and get exclusive discounts delivered right to your inbox, sign up for email from DoneGood below. We'll start you off with over a dozen ways to save on ethically-made products!
Now, let's get into it...
---
WVN stocks a wide selection of women's casual wear, so you're likely to find a great dress or blouse while you're shopping with them, but their variety of  activewear is what makes WVN a perfect swap for Lululemon. They've got ultra-comfy leggings, shorts, athleisure pants, and yoga bras that are up to the challenge of your most intense yoga sessions, or just a day working from home or running errands. 
And like all DoneGood brands, WVN puts people and the planet first. They trace their supply chain from start to finish, with GOTS certified organic cotton, recycled fabrics, living wages for their garment makers in India, and fair trade certified factories. 
Use code WVN10 and get 10% off your first purchase of WVN products.
Maggie's Organics wants their clothes to make you look and feel your best. This translates into a line of athleisure wear that's functional and versatile, provides great coverage, and is made with super soft organic cotton.
Maggie's primarily specializes in women's clothing, but they've got unisex basics like tees and shorts, as well as an extensive line of socks—everything from socks to the office to hiking socks!
A longtime player in the sustainable fashion game, Maggie's Organics has been showing kindness to people and the planet for over 25 years through their apparel. They're fair trade certified and certified organic; Maggie's even gives back by planting trees and carbon offsetting—they've also been known to give away their socks to people in need! 
Use code MAGGIES10 and get 10% off your first purchase of items from Maggies Organics.

What you'll love about Majamas Earth, besides the fact that all their products are fair trade, eco-friendly, and made in the USA, is their selection. Besides offering a wide variety of comfy activewear and loungewear, Majamas also boasts a great maternity section and even collections for men and kids.
Besides being high-quality and ethically-made, Majamas is also a more affordable alternative to Lululemon—so you really can't go wrong!
Use code MAJAMAS10 to get 10% off your first order of items from Majamas Earth.
If you're looking for more ethical alternatives to big corporations, check out these posts:
---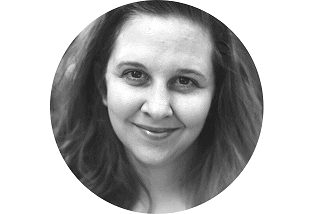 Erin King
DoneGood Contributor
Writer, editor, and all-around language enthusiast who uses her love of words to help others.

Website
---
1 comment
---
---