4 Ethical Alternatives to Lululemon (Updated for 2021)
Ethical athleisure brands to help you look good, feel good, and do good.
There's a good chance you've started hearing the term athleisure wear a lot the past few years; that's largely thanks to Lululemon, the activewear giant and popularizer of our beloved yoga pants. It's no wonder that we all caught on to the athleisure trend Lululemon started—when you can go to work in the same clothes you work out and hang around the house in, you're pretty much living the dream!
But can you feel good about wearing the activewear that they put out? Is Lululemon ethical?
While Lululemon is taking some steps to make their brand good for people and the planet, they've still got a little ways to go. But we've got some fantastic brands who are already killing it by producing ethical, affordable, comfy activewear that looks great.
Before we dig into the list, if you like learning about brands that are changing the way the world does business, want to be the first to know about new arrivals on DoneGood, and get exclusive discounts delivered right to your inbox, sign up for email from DoneGood below. We'll start you off with over a dozen ways to save on ethically-made products!
Now, let's get into it...
---

What you'll love about Majamas Earth, besides the fact that all their products are fair trade, eco-friendly, and made in the USA, is their selection. Besides offering a wide variety of comfy activewear and loungewear, Majamas also boasts a great maternity section and even collections for men and kids.
Besides being high-quality and ethically-made, Majamas is also a more affordable alternative to Lululemon—so you really can't go wrong!
---
You may have heard about Pact Apparel from us before, and there's a good reason for that! Their clothes are comfortable, affordable, and they look great.

Pact has all the athleisure essentials for men, women, and kids, but what I'm most excited about is the fact that they have super soft, organic cotton leggings with pockets! You finally have a convenient place to keep your keys and phone when you go for a jog or to run errands.

Pact promises to make super soft and high-quality garments by using GOTS certified organic cotton with no toxic dyes and no pesticides—all produced in fair trade certified factories.
---
Yoga Democracy offers everything you need to hit the gym—from yoga pants, shorts, and tops, and more! Their products are already super cute, but to up the adorable factor, they even make matching girls' leggings (looking at you, mom who likes to match her kids).

Yoga Democracy thinks that length should never be a reason to not love your leggings and yoga pants, so they offer a free hemming service with return shipping to their customers.

All Yoga Democracy products are ethically made in the USA, and 95% of what they produce is made from recycled fabrics.
---
Bewildher offers leggings, yoga pants, shirts, dresses, and long inseam, anti-chafing workout shorts. I just bought a pair of their leggings, and what I love besides how comfortable they are is that their high-waisted design offers great tummy control. So long, muffin tops!

Bewildher prides itself on being a slow fashion company—they sew only what is needed, as it is needed. Because of this, Bewildher is able to offer plus-sized leggings in many of their styles, and some styles even have the option to request a size.

As part of their dedication to slow fashion, Bewildher is passionate about doing good for the planet—every pair of their leggings contains about 3.4 recycled plastic bottles.
---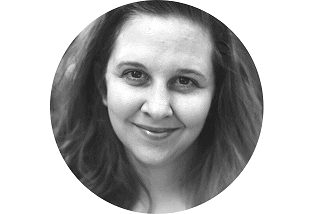 Erin King
DoneGood Contributor
Writer, editor, and all-around language enthusiast who uses her love of words to help others.

Website
---