5 Ways to Celebrate Indigenous Peoples' Day 2020

How to celebrate the best holiday on October 12th
As more and more states (and districts) are getting on board with the pivot from Columbus Day to Indigenous Peoples' Day, you may be wondering how best to celebrate the new holiday. Especially in such a bizarre year, is there a way to safely celebrate Indigenous Peoples' Day that will honor the first nations to call this land home?
Like everything this year, celebrating Indigenous Peoples' Day will look a little different in 2020. 
But, especially this year, honoring, celebrating, and advocating for indigenous peoples is more important than ever. In addition to past and ongoing atrocities that Native American populations have endured, statistics currently show that the COVID-19 pandemic is disproportionately affecting Native Americans, and yet they are simultaneously being overlooked by data and failing to receive proper care. Of course, the solution to this problem will require a whole lot more than one day of action, but if you're looking to advocate, Indigenous Peoples' Day is a great time to start!
Learn, honor, and celebrate with one or several of these ideas: 
#1 Attend a Virtual Celebration/Educational Opportunity
Last year we encouraged you to attend an in-person cultural ceremony or celebration. Unfortunately, most of those events have been cancelled or moved to a virtual platform this year.
On the bright side, virtual events mean you may be able to find celebrations and educational opportunities you otherwise wouldn't have access to. For instance, the long-running Sunrise Ceremony on Alcatraz Island (see the video below) will not be public this year, but it will be simulcast on kpfa.org. The Smithsonian is holding a virtual panel of young, Native American activists to discuss the past and future of Native American Nations. Tons more virtual ceremonies and celebrations are taking place across the country; do a quick search and you may find an Indigenous Peoples' Day celebration for your particular region! 


#2 Watch a Movie
You can also have a small, private celebration of Indigenous Peoples' Day by watching a movie that features indigenous people in an authentic way and celebrates their accomplishments.
Vision Maker Media has a great list of educational movies on a variety of topics concerning Indigenous people, including one on the legacy of Columbus Day, if you want to get meta. Many of these videos are available in physical formats and digital, so this celebration doesn't require any more planning than a Netflix binge.
#3 Take Action to Rename Columbus Day
If your state isn't one that has embraced the change to Indigenous Peoples' Day, they may need just a little push to point them in the right direction—a push that could come from you! Check out this interactive map to see where your state or city stands, then do a little digging and see if there are any individuals or groups in your area that are working to change the name of the holiday at the state or local level. If there are, I'm sure they'd be happy to have your help.
You can also urge change at the federal level by signing this petition, asking congress to revoke the federal holiday status of Columbus Day and replace it with Indigenous Peoples' Day instead. 
#4 Get Involved in the Anti-Mascot Movement
This July, the NFL football team in Washington D.C. made news when they (finally) announced a name/mascot change from the derogatory term "Redskins." A change at this level and this magnitude is certainly something to celebrate, but unfortunately, there are still hundreds of high school, college, and even professional teams who use stereotypical and racist terms and images of Native Americans. 
If you live in an area with a racially insensitive mascot, fighting for change is a great (and simple!) way to honor Native Americans. Check out the Abolishing Native Racist Mascots Toolkit here.
#5 Support Indigenous People's Rights Organizations
This can be done in addition to, or in place of any of the above.
Indigenous Peoples' Day is a great way to bring awareness to the culture of the indigenous people who live among us, but there are also unique issues facing these people that can't be solved in a single day. 
Not only do they suffer horrible violence and discrimination, both historically and currently, but they have to constantly fight for visibility, to the point where some people don't even think they exist anymore. This year especially, as Native Americans have been disproportionately impacted, both medically and economically by the pandemic, plenty of great organizations could use financial support. Organizations like the Partnership with Native Americans are seeking donations to help with emergency response related to the pandemic.
If you're looking for more ways to donate, you can also just think back on all the natural areas native people have been working tirelessly to preserve over the last few years. Whether it's warding off threats to natural monuments or trying to prevent projects that will cause environmental harm, native people have gone to bat time and time again to protect the things that give us all life. 
We hope you find a way to learn and to celebrate this year. Happy Indigenous Peoples' Day!
---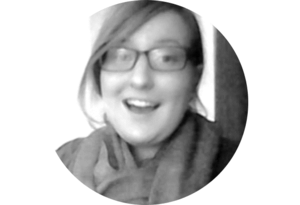 Kayla Robbins
DoneGood Contributor
Freelance writer working with bighearted businesses who want to better our world.
---