6 Ways to Celebrate Grandparents Day
Happy Grandparents Day to all the grandparents out there!
 Grandparents are awesome. 
When you're a kid, they're a font of fun day trips, activities your parents would never let you do, and a frankly irresponsible amount of sugary treats.
 As an adult, grandparents provide great advice, lessons in near-forgotten skills, and a nigh unlimited supply of handknitted items. If you're lucky, they may even tell you a few embarrassing stories about your parents.
Grandparents are so awesome, they ought to have their own special day.
Oh wait, they do!
National Grandparents Day is on September 8th this year, so here are a few fun ways to celebrate, no matter what your age:

#1 Cook A Meal Together
Spending quality time together is a great way to let your grandparents know that you appreciate them. What better way to do that than with an activity that provides delicious food at the finish line?
Cooking or baking together can offer time to talk together, enjoy each other's company, learn little tips and tricks, and even preserve family recipes that have been passed down from generation to generation.
And once you're done, you get to enjoy a tasty treat together! That's a win-win.
#2 Make A Homemade Card
Younger kids may have the market cornered on heartwarming macaroni art, but a homemade card can be a good gift even if you've got a few more years under your belt.
If you're good at drawing or painting, you have nothing to worry about- you'll be able to make an awesome looking card, no problem.
If you're a bit more artistically challenged, focus on picking out pretty materials, like patterned paper, that do most of the work for you.
The real "meat" of this gift is the heartfelt message inside, so make sure you take your time with that and let your grandparents know just how much they mean to you!
#3 Give A Gift
If a card doesn't feel like enough to you, try pairing it with a specially chosen gift.
The gift you choose will of course depend on what your grandparents like, and could be anything from a new item for their home to a coupon book volunteering your services as a lawn mower, dog walker, and computer fixer extraordinaire.
Of course, a giant mug emblazoned with "World's Best Meemaw" might not go amiss. She's your meemaw, you know her best.
#4 Interview Your Grandparents
The world has changed a lot since the time that your grandparents were growing up. Asking them questions about their lives and recording their answers can teach you a lot that you might not already know, not only about your family, but about the world.
If you have the inclination to compile these interviews into a book or a video, it could be a great resource for your own children, grandchildren, nieces, nephews, and cousins to get to know their family members better and understand what their world was like.
#5 Get Something Done Together
A lot of grandparents place more value on quality time and a hard day's work than they do on heartfelt cards and gifts. If yours are like this, you may want to schedule a "day of doing" with them as a way to celebrate.
This could take a lot of different forms, from spending the day scrapbooking with your grammy, or knitting quietly together, to sawing and sanding away in your pappy's woodshop.
It may even be as simple as going over and checking off a bunch of items that have been lingering on their "to-do" list for far too long, like changing lightbulbs, de-icing the freezer, or any number of mundane things. 
Even the simplest tasks can become acts of service when you do them with love!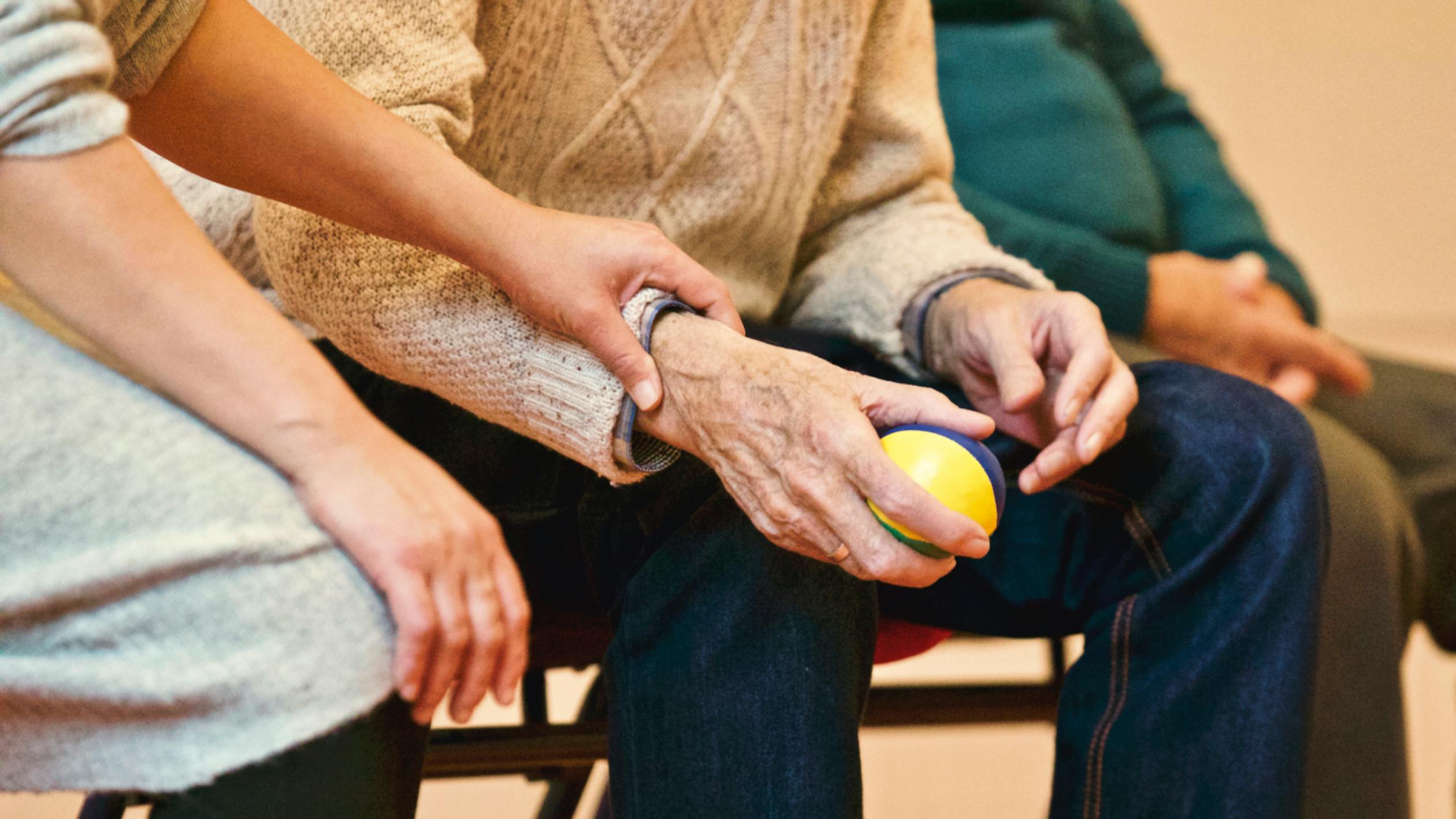 #6 Adopt A Grandparent
If you're without grandparents of your own but still want to celebrate, reach out to local retirement communities or nursing homes to see if there are any elders who would enjoy being your "grandparent" for the day.
You may be surprised to learn just how many lonely older people there are out there who would love to spend the day with you. And who knows, after getting to know each other for a day, you may decide to visit each other more often!
---
Kayla Robbins
DoneGood Contributor
Freelance writer working with bighearted businesses who want to better our world.
---