The Drukpa Order of Kung Fu Nuns (Is A Real Thing!)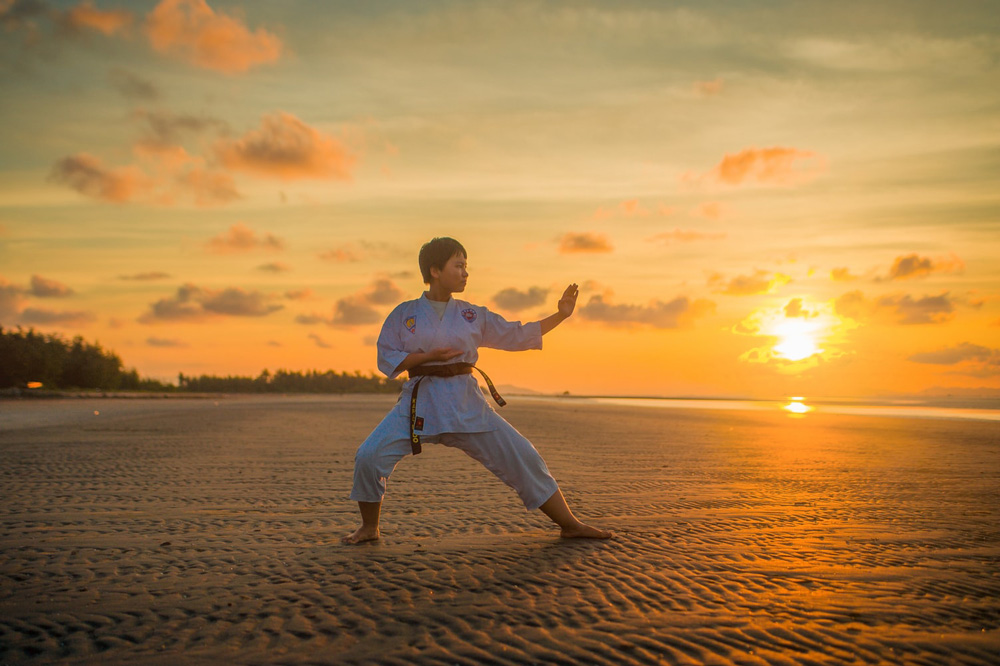 Have you heard the one about the Buddhist nuns that have been trained in kung fu? It's not a joke....it's an amazing story about some kick-ass women who are fighting for gender equality.
We recently shared about their anti-trafficking bike ride through the Himalayas over on the DoneGood Facebook page, but there are a lot more awesome things that this order has done over the years.
Here are just a few of their greatest hits:
Learning Kung Fu in the First Place
You may be thinking that the practice of martial arts is an ancient practice for nuns of the Drukpa order, but it was actually quite a recent development.
You see, exercise of any kind for Buddhist nuns have been frowned upon and forbidden for centuries. It wasn't until 2008 when these nuns were able to get in touch with their inner ass-kicking abilities with the blessing of the 12th Gyalwang Drupka, head of the order.
Now, physical fitness, self-defense, and inner and outer strength are key pillars of their spiritual life, along with gender equality, environmentally-friendly living, and respect for all living things.
Responding to Natural Disasters
When the 7.9 earthquake struck Nepal in 2015, the Kung Fu Nuns were among the first to respond. They traveled on foot to affected villages carrying supplies and distributing aid. They were also able to organize helicopter rescues and truck rescues to get people medical care. They remained involved in the rebuilding effort, and have to date rebuilt 201 homes as well as providing solar power.
Teaching Self Defense
The Kung Fu nuns aren't keeping all the good martial arts knowledge to themselves. They also teach it to women and girls throughout the region who feel empowered by the training and better able to defend themselves against common threats like sexual assault.
While the nuns themselves train with sticks, fans, swords, machetes, nunchucks, and more, self-defense lessons are typically conducted "unarmed." Groups of nuns often go out to nearby villages to teach girls these skills at school, but you can also learn by coming straight to one of their workshops. But be prepared to get up at 6am and train until 9pm, when you'll be able to return to your tent. You'll still be sleeping in to the nuns, who routinely wake at 3am. 
Providing Medical Care
Many of the nuns are also trained to assist doctors in performing cataract surgeries on those who need them. To accomplish this, they partner with the organization Live to Love. Together, they have hosted 11 different Live to Love Eye Camps that bring improved sight to those living without it, completely free of charge.
Annual Eco-Pad Yatras
Every year, the Druk nuns walk 400+ miles on foot picking up plastic litter and other trash that they find along their way. As they walk, they also stop in towns to educate the locals about more environmentally-friendly ways of living and spread their message of ecological preservation.
They've recently introduced bicycle yatras to cover more ground and promote greener transportation methods. No matter the type, these intensive journeys take months out of each year, and the nuns travel in all weather conditions- rain, snow, sleet, and even avalanche!
Performing at the Olympics
In 2012, the Kung Fu Nuns were invited to perform before the London Olympics. Since then, they have traveled globally, performing their skills in front of audiences and sharing their message of gender equality and environmentally friendly living. On these tours, the nuns share gems of wisdom like, "Please don't tell your girls no to walk alone outside. Tell your boys to behave."
Growing Strong
There are now more than 800 nuns in the Drupka order. At one time they were down to 50! As their good works increase, so does interest in joining their order, especially since they have a drastically different lifestyle to other nuns in the region.
These Kung Fu Nuns get so much done that it's hard to even fit it into one post- let alone do it all! They are truly examples of strength, steadfastness, and the proof that women can do anything men can do.
If you want to (try to) keep up with these amazing nuns, your best bet is to follow their Facebook page where you can see what they're doing as it happens and what they're planning to do next.
And now, more action shots of these real-life superheroes...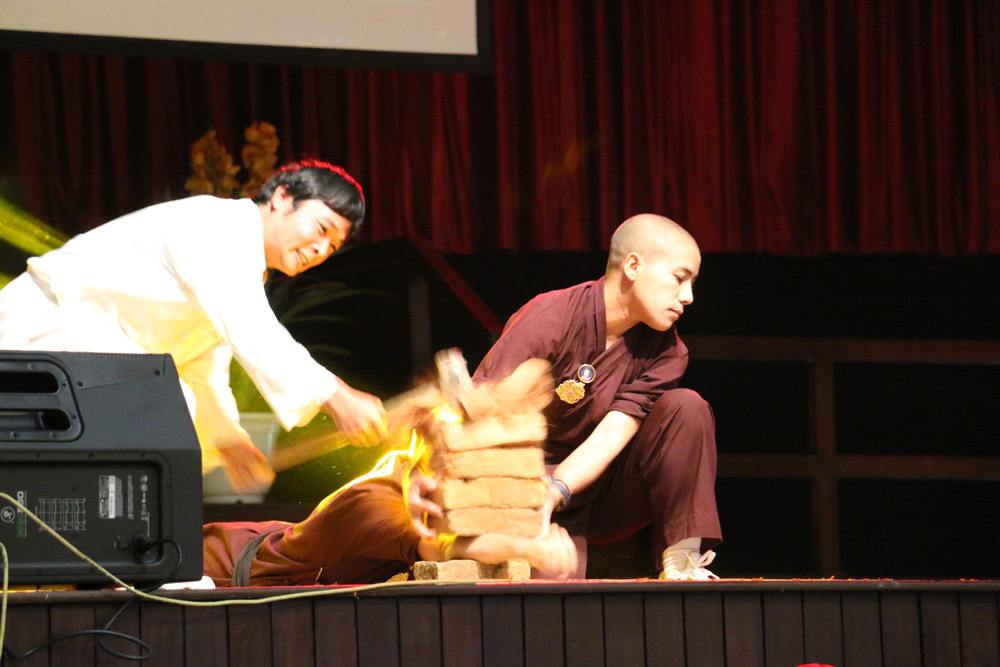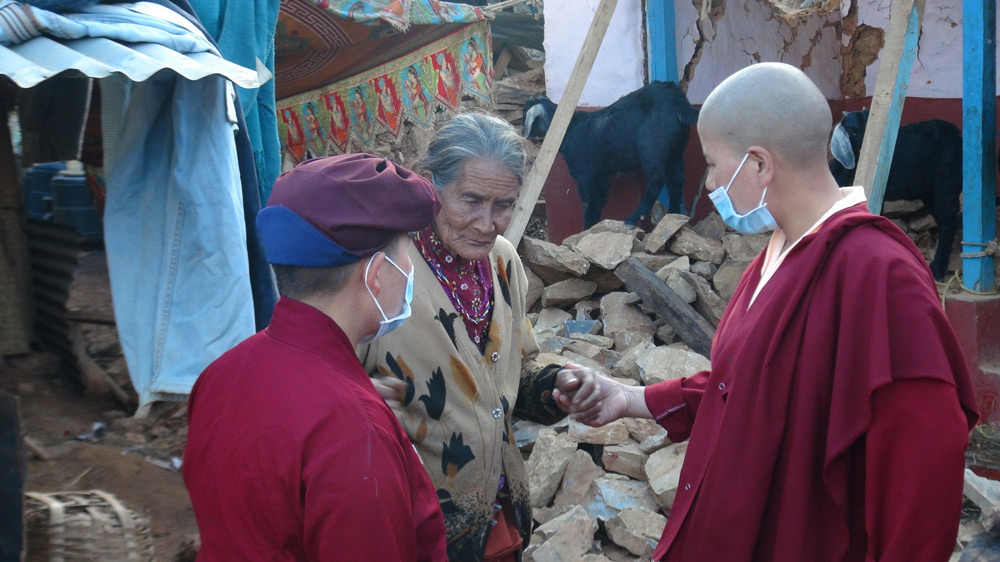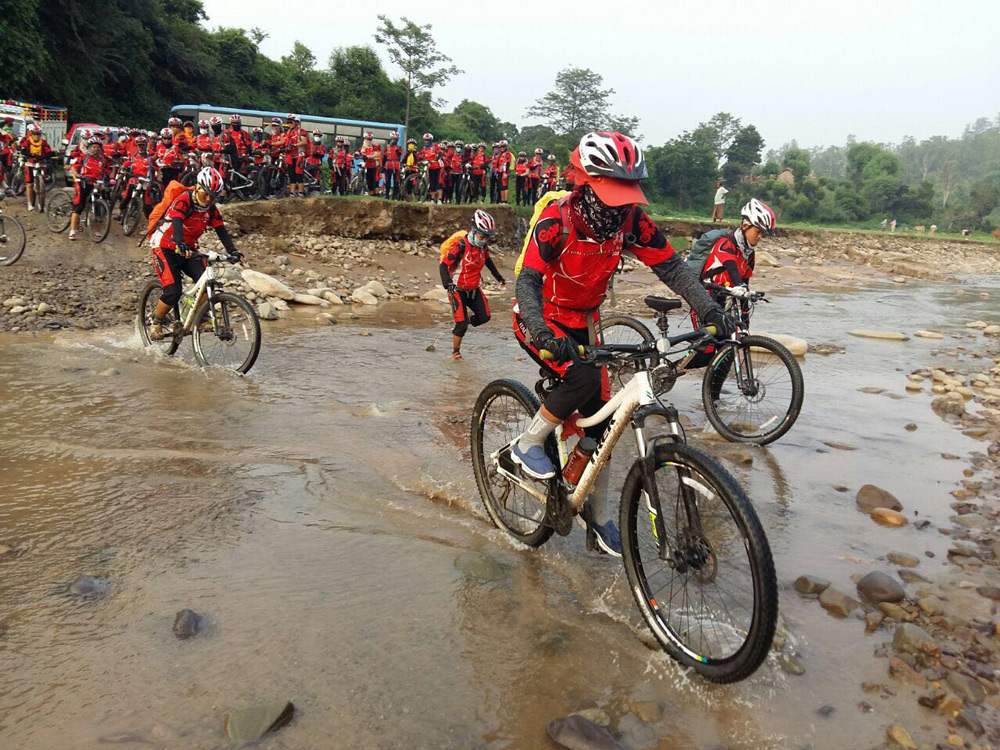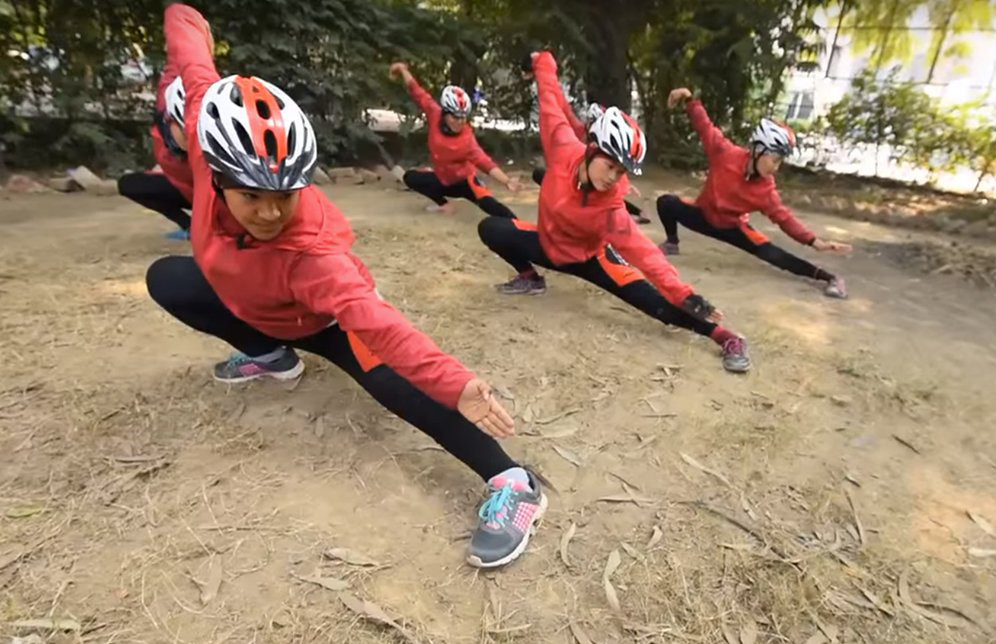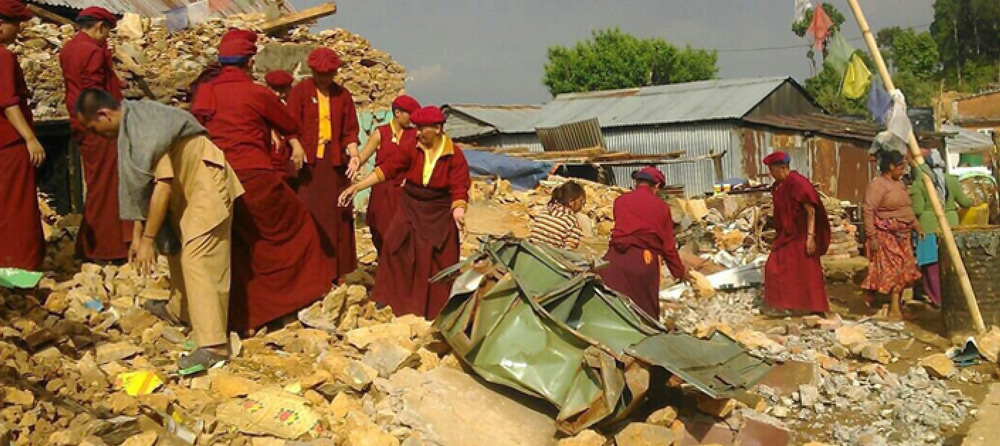 ---
Kayla Robbins
DoneGood Contributor
Freelance writer working with bighearted businesses who want to better our world.
---