What Exactly is a B Corp?
Ethical, sustainable, conscientious businesses that are changing the world.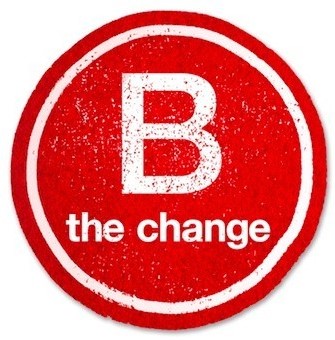 If you've been hanging around DoneGood for a while you might have noticed that a lot of our brands are Certified B Corporations. Like...a lot of them. As in, even DoneGood itself is a certified B Corporation.
And if you've ever wondered, "Okay, why does that matter though? What exactly is a B Corp?" we can't say we blame you.
There are so many ethical certifications out there, it can be tricky to keep track of who they all are and what they do. We're glad all these ethical certifiers exist—it means that there are great, sustainable businesses out there that are doing good for people and the planet, and it makes it even easier to find these great businesses.
So where do B Corporations fit in with all these ethical certifications?
Tell me more about these B Corps…
A B Corporation is a company that uses its business as a force for good in a variety of different areas.
B Corps provide high-quality goods and services, while also meeting and exceeding the highest standards in environmental impact, supply chains, treatment of employees, good for the community, accountability, and transparency. So whatever your goal is in ethical shopping—whether it's fair wages for all or eco-friendliness—B Corporations are working toward the same goals.
Certified B Corps are for-profit businesses that are all about balancing profit and purpose. B Corps are out to prove that you can do social good while still making money!
Non-profits and government systems certainly play an important part in doing social and environmental good, but B Corps believe that businesses also have a crucial role bettering the world.
An enormous amount of money is spent on goods and services each year (In the US, $130 trillion annually on goods alone, compared to $400 billion in charitable giving). Like DoneGood, all B Corps believe that if we can harness some of that buying power and direct it towards businesses that are doing good, we could go much further in alleviating poverty, creating great jobs, caring for the environment, and fighting modern-day slavery.
There are over 2,500 certified B Corporations who believe in using their business to bring this kind of change to the world, and these include all kinds of different industries—from food and clothing brands to financial institutions, cleaning services, insurance, and legal services.
  [caption id="" align="alignnone" width="2500.0"]
We're proud to be a B Corp, and a B Corp Best for the World Honoree! [/caption]  
How do we know that certified B Corps are the real deal?
B Corps are evaluated and certified through the non-profit B Lab. Any business wanting to become certified as a B Corporation first completes a detailed assessment that examines the company's governance, work in the community, worker wages and empowerment, environmental impact, and benefit for its customers.
Within these five categories, the B Lab scores things like supply chain, employee compensation and benefits, economic empowerment for the underserved, local involvement, and environmental inputs and outputs. 
Part of this assessment also includes a look at the businesses' transparency and accountability practices. This ensures that consideration for long-term benefits of the workers, customers, and environment are built into the company's governance and legal structure.
The business backs up all this data with proper documentation and sends it to the B Lab, which assigns the business a score. The average score for businesses on the B Lab scale is about a 50; to certify as a B Corp, a business must score at least an 80.
After a business is B Corp certified, their score and information is published online and they re-certify every three years.
  [caption id="" align="alignnone" width="2500.0"]
Don't be surprised if the next time you are shopping a DoneGood approved brand, you see a certified B Corp logo! Like this one on the Encircled website! [/caption]  
How is DoneGood connected with B Corps?
DoneGood is connected with the B Corp movement in a few different ways. First of all, we are proud to be a certified B Corporation ourselves! We've even been named a B Corp "Best for the World" Awardee (Ah, shucks! Thanks B Lab!).
We also look at third-party ethical certifiers, like the B Lab, when determining and approving DoneGood brands! This means that many DoneGood brands are also certified B Corps—because when you're a great brand that's trying to do good out in the world, a lot of people (and certifiers) want to back you up!
We couldn't possibly list all of our certified B Corp brands here without leaving someone out—and we don't want to do that, because all our brands are awesome! But don't be surprised if the next time you are shopping a DoneGood approved brand, you see a certified B Corp logo!
---
Erin King
DoneGood Contributor
Writer, editor, and all-around language enthusiast who
uses her love of words to help others.

Website
---