2019 in Review: The Challenges, the Opportunities, and How You Made a Difference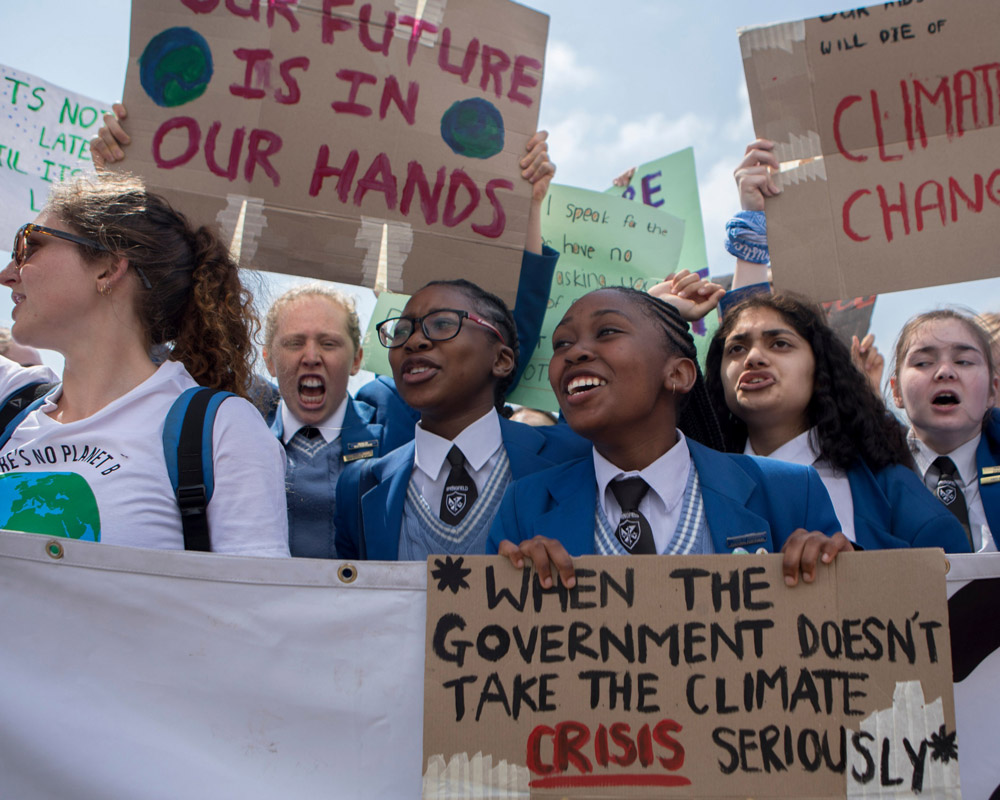 With 2019 almost completely in the rearview, a lot of us are taking time right now to look back at the past year. What did I do right? What did I do wrong? What would I like to change in the future?
And if you're any sort of an activist, you may find yourself examining how we as the human race have done in 2019. What did we do right? What did we do wrong? What should we change in the future?
In the area of human rights and environmental ethics, 2019 certainly saw some terrible atrocities. 
But the year also saw creative solutions, inspiring leaders, and reminders that there are still millions of people in the world who care deeply and want to fight back against injustice. Here's a look back at some of the highs and lows of 2019:
Fashion Revolution Week | April 2019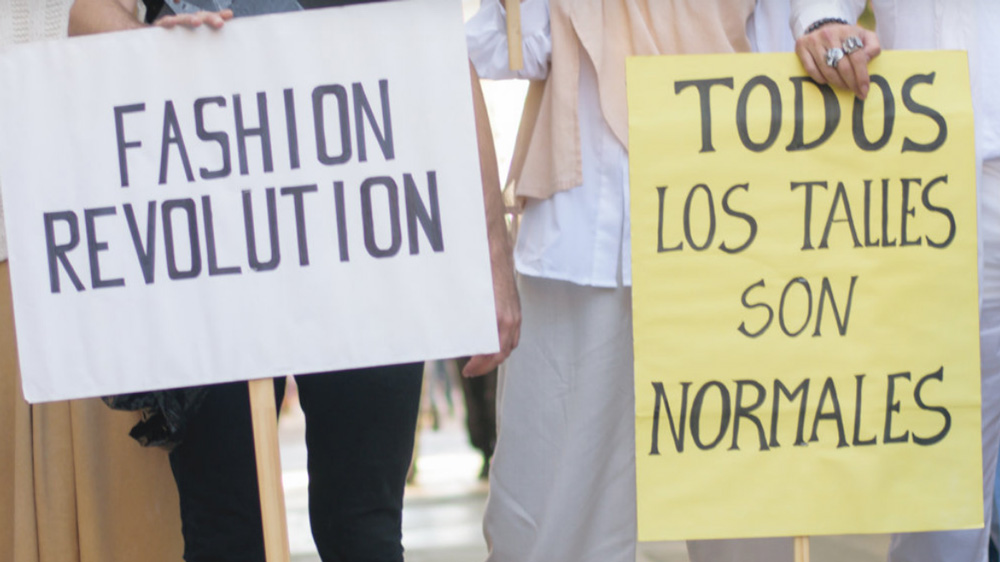 Source: fashionrevolution.org
On April 24, 2013, the Rana Plaza in Bangladesh collapsed, killing over 1,100 garment workers and forcing the world to take a hard look at the horrific processes that often go into making our clothes. The Rana Plaza housed factories that manufactured for at least 29 different clothing brands. 
Employees (including children) who worked in this building were unpaid or underpaid, and forced to work in unsafe conditions. When several employees noticed cracks in the foundations on the morning of the collapse, they were told that if they did not come to work, they would lose a month's pay.
So what does this have to do with 2019?
In the six years since the Rana Plaza collapse, the week of April 24 has been deemed Fashion Revolution Week. 
The movement has grown in these six years and in 2019, thousands of people around the world participated. They asked brands #whomademyclothes on social media, and participated in over 70 Fashion Revolution Week events and demonstrations around the world. 
In case you're already getting ready for next year, Fashion Revolution Week 2020 takes place April 20-26. 
Amazon Wildfires | Ongoing in 2019, reaching their peak in late August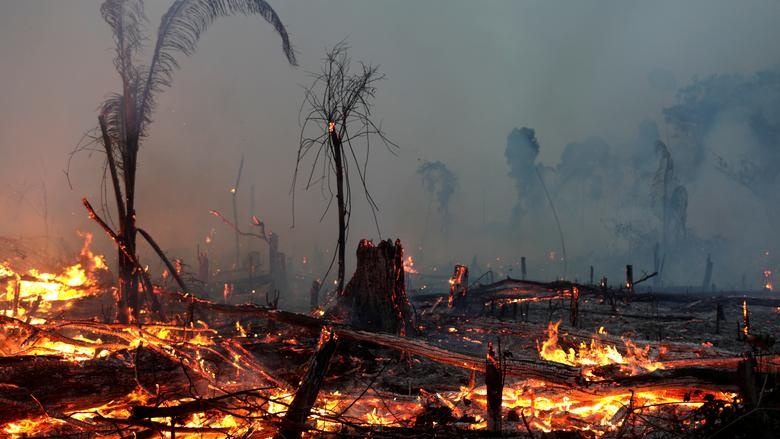 Source: Reuters
2019 brought horrifying news in South America, as almost 80,000 wildfires were reported in Brazil, many of them in the Amazon Rainforest (an 80% increase over the same time last year).
These wildfires turned global attention to the rampant deforestation of the Amazon Rainforest and some of the recent rollbacks on environmental protections from the Brazilian government. 
The Amazon is recognized as one of the world's largest carbon sinks and an invaluable player in mitigating climate change. So the wildfires, and the deforestation that caused them, pose a significant threat to our planet. The fires also pose a direct threat to residents themselves, driving out thousands of indigenous people who live in or near the rainforest. 
Although at first resistant to international pressure and hostile to accepting aid, President Jair Bolsonaro and the Brazilian government did begin to take steps and accept aid toward fighting the fires and preventing further deforestation.
While conditions in the Amazon have improved since the fires were at their height in August, wildfires still continue to burn in the Amazon.
Climate Strikes - September 2019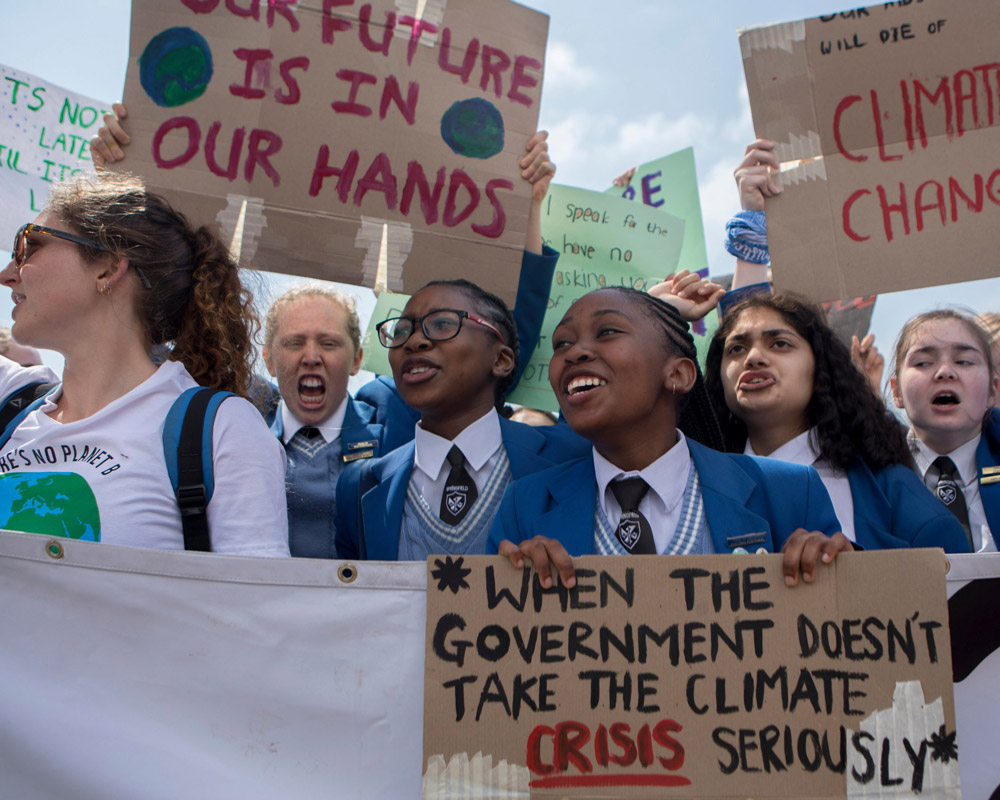 Source: nytimes.com
The September 2019 Climate Strikes may be fresh in your mind again, following the recent news that sixteen-year-old Greta Thunberg was named Time's Person of the Year. 
The climate strikes themselves took place the week of September 20-27 and were inspired by Thunberg's weekly "Fridays for Future" strikes that began in 2018. 
The week of the Climate Strikes, over six million people participated in protests that took place in over 4,500 locations in 150 countries. 
The purpose of the protests was two-fold. Protesters first wanted to disrupt the normal day-to-day and send the reminder that there is an urgent need to act on climate change. 
The second purpose of the climate strikes was to urge all world leaders to act on the terms of the Paris Agreement, and to transition to renewable energy sources.
While I haven't seen any official dates for 2020 Climate Strikes yet, I think it's a safe bet that you'll be able to participate again next year. You can also participate in ongoing Fridays for Future events throughout the year.
New Delhi Garment Factory Fire | December 2019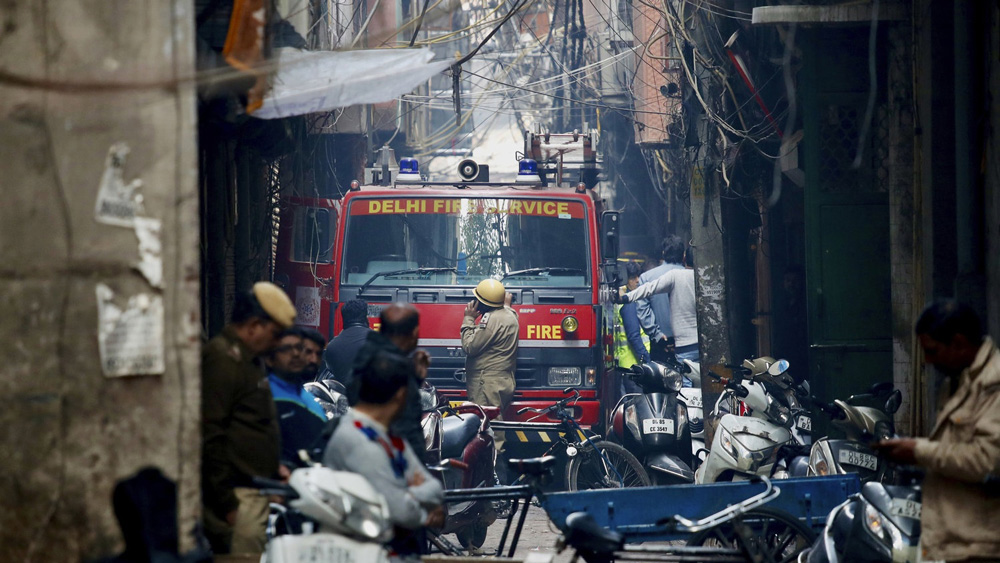 Source: The Associated Press
On December 8, a fire in a New Delhi garment factory killed 43 garment workers—a reminder that we still have not addressed the problems that caused the Rana Plaza collapse in 2013.
Most of those killed were poor migrant workers who earned as little as $2.10 a day and were sleeping in the factory between shifts.
Such fires are not uncommon in India, where zoning and safety laws are often ignored and factories are overcrowded. 
Such was the case in the New Delhi fire, where an electrical short circuit caused the fire, and fire trucks could not reach the building due to narrow streets; the trucks had to shoot water from over 100 yards away.
Did my actions make a difference in 2019?
So, that's a little bit of a brush up on world news, but as 2019 comes to a close you might be examining yourself and what your actions accomplished. 
Maybe you made a pledge to shop more ethically this year, or you sent out some emails to brands asking about their ethics. Maybe you participated in a Climate Strike event or Fashion Revolution Week. 
If so, you may be wondering, "Did any of it make a difference?" Did it make a difference for the planet or for people all over the world who work in factories to make the products I use and wear every day?
Personally, I have seen a difference this year. Have you? 
I have seen more and more big brands who are talking about policies and setting guidelines to eliminate forced labor, child labor, sweatshops, and harmful environmental practices. I've begun to have more and more friends ask me about ethical clothing brands. I've had more conversations than ever before about both labor and environmental ethics.
But beyond our personal experiences, statistics bear out that activism and ethical shopping do make a difference. 
Fashion Revolution (the brain behind Fashion Revolution Week) reports that out of the 200 brands included in their 2019 Fashion Transparency Index, 35% are publishing a list of the factories that cut, sew and trim their clothes—up from 12.5% in 2016. Ten brands (5%) are now disclosing some of the facilities or farms that are supplying their raw materials—none of the major brands shared this information in 2016.
We also shared a few other encouraging stats earlier this year. Child labor rates dropped by one third between 2000 and 2012, and they've continued this downward trend every year since.
According to the 2019 Ethical Fashion Report from Baptist World Aid Australia, 24% more fashion companies have committed to paying their workers a living wage, and 61% are investing in using sustainable fabrics. 56% of Americans have stopped buying from brands that they consider to be unethical.
We at DoneGood got to add 33 new brands this year who are using their businesses as a force for good for people and the planet. We saw an increase in consumers who are looking to move away from big brands in favor of brands that are making their products with purpose, heart, and conscience. 
All of this goes to show that our actions have made a difference, even this year. 
On its own, buying an ethically-made t-shirt may not seem like much, but when all of our purposeful actions are compounded, it leads to change. 
When we commit to making the world we want to see in front of us, we support people and businesses around the world who are doing good, and we show big businesses that we care about the practices that go into making our products.
What about 2020?
It's not exactly a bold prediction to guess that 2020 is going to see more challenges and more tragedies. 
But, based on what we saw in 2019, I have hope that we will that we will also have more opportunities to advocate, to make a difference, to vote with our dollars, and to call for change.
When challenges come up, we will rise to the occasion, and when tragedies occur we will give and advocate from the heart. 
Thanks for using your dollars as a force for good in the world. Even your smallest actions made a difference in 2019, and they will continue to in 2020 and beyond.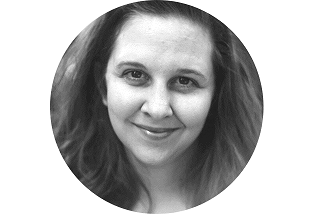 Erin King
DoneGood Contributor
Writer, editor, and all-around language enthusiast who uses her love of words to help others.

Website
---