Organic Underwear for Sensitive Skin—and the Brands Making It Sexy (Updated for 2021)
Forget Victoria's Secret. These undies and intimates look good, feel good, and do good.
Can we get a little personal?
I have sensitive skin. My mom tells me it's always been this way. I'd get rashes as a baby. Every winter I'm battling dry skin. I use deodorant instead of antiperspirant because AP burns my pits.   
Whether your skin is as sensitive as mine, there are certain body parts that are more sensitive on everyone. You probably find these body parts to be really important—the fact the term "family jewels" was coined to refer to said body parts illustrates just how valuable we find them to be.
So when getting underwear and bras that are going to rub up against these important, sensitive parts of you, especially if you already have sensitive skin, choosing organic, all-natural materials is the way to go. 
Organic, non-toxic material is soft, better for our skin, and better for the planet. 
But now it looks hot too.
Bringing sexy back (or getting it started in the first place)
When the ethical and sustainable fashion movement was getting going in the aught years (2000 – 2009), "sexy" wasn't usually a word applied to the stuff being made. In the early days, people often associated eco-friendly clothing with, like, baggy burlap worn by white people with terrible dreadlocks. 
That really changed over the course of the teens decade.  And it's thanks to brands like these leading the way—whether they're making lace and lingerie as sensual as Victoria Secret, or basic everyday underwear for men and women that still feels and looks good.
Before we dig into the list, if you like learning about brands that are changing the way the world does business, want to be the first to know about new arrivals on DoneGood, and get exclusive discounts delivered right to your inbox, sign up for email from DoneGood below. We'll start you off with over a dozen ways to save on ethically-made products!
Now, let's get into it...
Majamas Earth is on the sexier end of the spectrum, with women's thongs, cheeky panties, padded bras, and more. They don't have as wide a selection for men, but they do have some guys' boxer briefs available.
Majamas Earth has a lot more than underwear too, with t-shirts, sweatpants, and other loungewear for men and women, as well as ladies sweaters, dresses, pants, and other eco-friendly, fair fashion all made in the USA.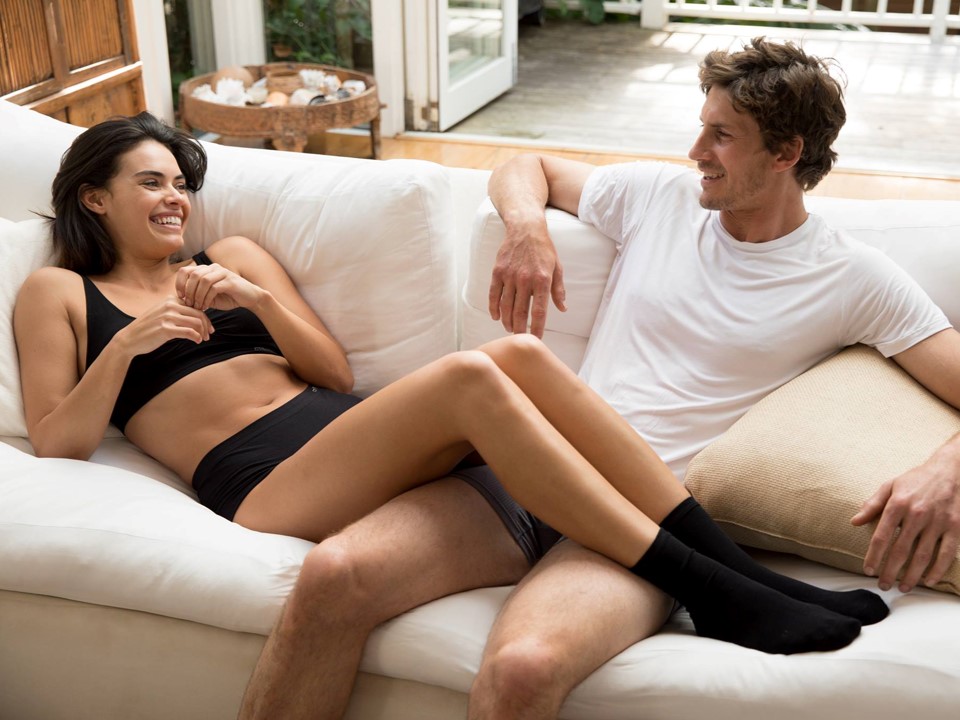 Boody specializes in ultra-soft men's and women's underwear staples made from organic bamboo.
Boody is certified up and down. EcoCert certifies their stuff is organic. OEKO-TEX certifies that their material is super safe and kind for sensitive skin. Forest Stewardship Council certifies the bamboo is grown and harvested using responsible, renewable practices. PETA certifies products are vegan and don't harm animals. And of course (like all these brands) they're DoneGood-approved to be good for people and planet all around. Boody also helps raise funds to end malaria in Africa and support environmental non-profits.
Well, it says it in the name… They're making incredibly comfortable, soft, basic organic underwear for women and men. 
And they're Mighty Good for workers and the environment for sure, with cotton GOTS certified organic materials from farms that are also Fair-trade Labeling Organization certified to ensure good wages in their supply chain. The company is working to become carbon neutral, purchasing a 1kg carbon offset for every pair of undies sold.  Mighty Good estimates that using organic cotton and other sustainability efforts has meant 46% less carbon emissions, 65% less water used, and over 60% less energy used. 
Save 20% off with promo Code: DONEGOODMGU20
PACT is one of DoneGood's more popular brands. And not just for underwear, bras, and socks, but for shirts, dresses, pants, hoodies, and all sort of other soft certified fair trade and organic cotton clothing.  I own a lot of PACT Apparel underwear and socks myself.  I always love to know the clothing I buy is so good for people and the planet—but PACT's stuff is also just so damn soft.  I don't know if I want throw the word "delightful" around in a blog about underwear necessarily… but let's say they feel really good. 
iKotton makes super soft and breathable women's underwear from GOTS certified organic cotton. While many of their panty lines are mostly organic cotton with a little bit of spandex to hold things in place (that's true of most of the brands on this list), their Bare Form line is 100% organic cotton and specifically designed for sensitive skin. They usually don't use dyes, but when they do they're the low-impact, non-toxic variety that conform to OEKO-TEX standards (an organization that determines if products meet rigorous criteria for skin safety).
iKotton offers a variety of panty styles from bikini to hipster to boyshort to briefs, as well as camisoles. Even the briefs are adorned with lace—as iKotton says: "We do not want to offer you a boring cotton brief that looks like a garment you inherited from your granny! Life should be fun and exciting." 
Save 20% off your first order with promo code: DONEGOOD20

---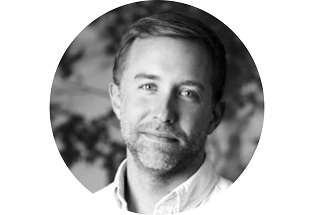 Cullen Schwarz
Head of Good Thoughts, DoneGood
Recovering politico and Obama alum who created DoneGood to avoid wearing suits every day.
---
1 comment
---
---